It's been months since Lorin Gutierrez and Venice Bektas traveled to Turkey to reunite with their estranged father Yilmaz Bektas. After the family's emotional and tearful reunion touched many hearts last year, Lorin recently took to social media to talk about her family further. 
In a TikTok video posted last weekend, Lorin shared that she didn't get to see her dad at all for 15 years because of her parents' complicated split. "Having a strained, up and down relationship with my dad after his messy split with my mom and not seeing him for 15 years," the text on the video read as Lorin's childhood photos with her family appeared in the background.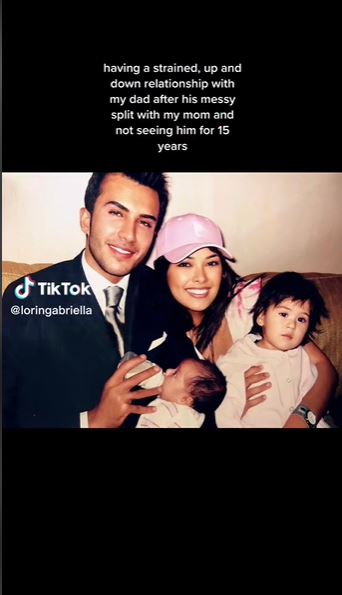 ADVERTISEMENT - CONTINUE READING BELOW
Afterwards, the video showed a touching snippet of Lorin and Venice hugging their father in the airport. "Lots of healing, forgiveness, and growth later," the caption said. Awww!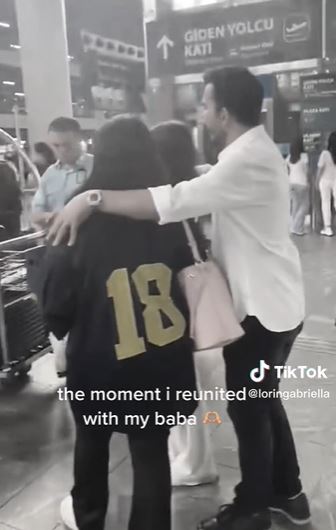 Lorin also wrote a lengthy caption alongside the video to open up about her feelings now that she's on good terms with her dad. "If this trend makes anyone feel sad that they don't have that 'ideal' relationship with their father, please remember that change is possible and it's not too late to rebuild connections," she wrote. "Flying to Istanbul to reunite with my Baba after 15 years of not seeing each other was something I imagined only in my deepest wishes, and it came true," she added. 
She then concluded the message by encouraging children from broken families to keep their spirits high: "To anyone who has an estranged family member reading this, never lose hope and in God's perfect timing you will meet again." 

ICYDK, this isn't the first time that Lorin has spoken up about her bond with her father. In July last year, she also addressed rude comments about her trip to Turkey and reminded netizens to think before they post. 
ADVERTISEMENT - CONTINUE READING BELOW
We're happy for you and your family, Lorin! 
You can watch Lorin's full video here: 
@loringabriella if this trend makes anyone feel sad that they dont have that 'ideal' relationship with their father, please remember that change is possible and its not too late to rebuild connections. flying to istanbul to reunite with my baba after 15 years of not seeing each other was something i imagined only in my deepest wishes, and it came true.  to anyone who has an estranged family member reading this, never lose hope and in God's perfect timing you will meet again ????. #reunited #father #fyp ? original sound - e