If you love watching architect Llyan Austria's YouTube tutorials (or his celeb home and video game reviews), you wouldn't be surprised to know that he actually ranked fifth in the the Architect Licensure Exam back in 2016. With a passing rate of 81.50 percent, he was the only student from Saint Louis University in Baguio that year to be in the top 10.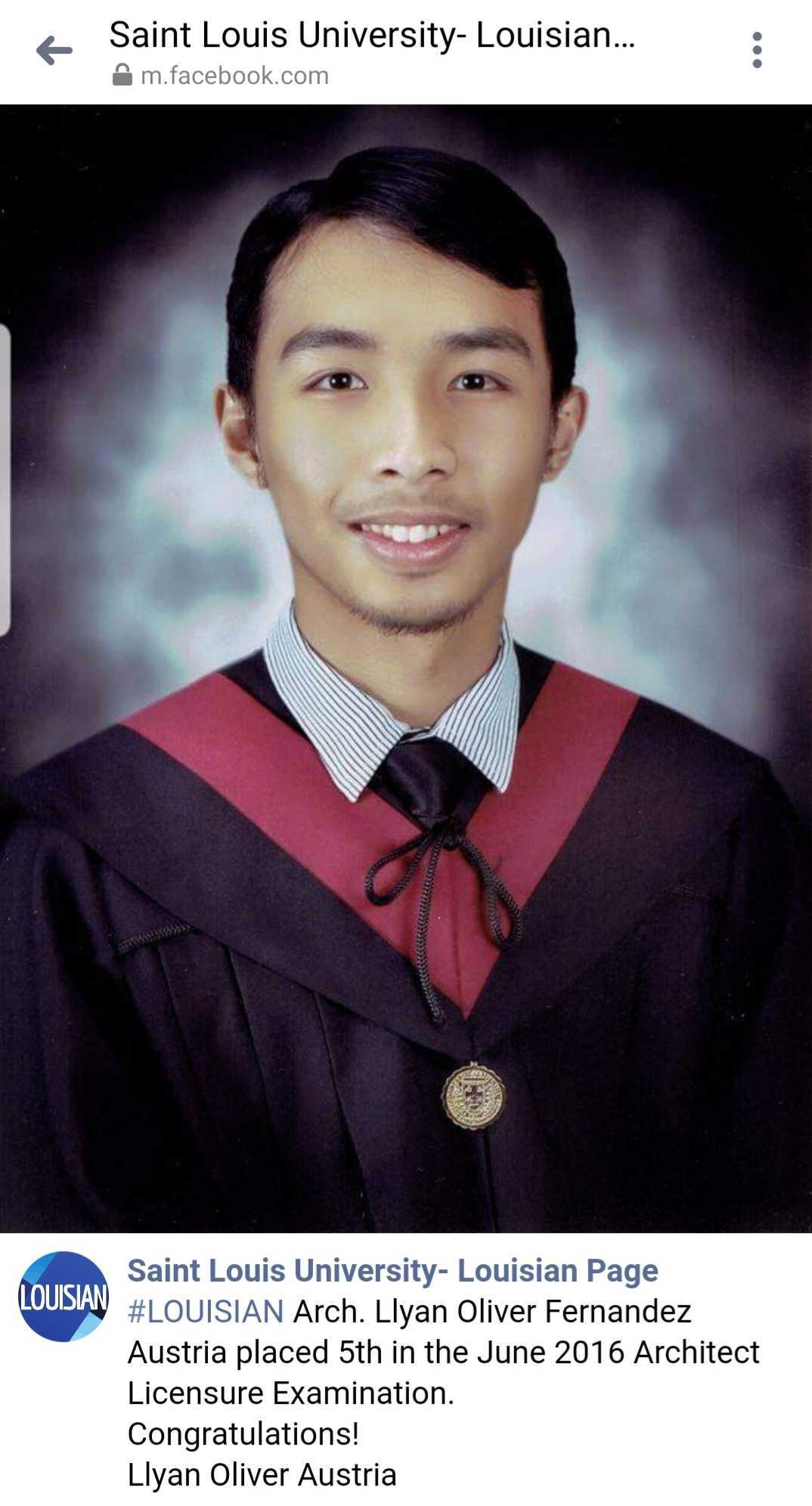 As smart and impressive as that sounds though, Llyan admits his college life wasn't entirely smooth sailing. In a YouTube video he released in January 2020, he mentioned that he was actually an irregular student. "I was not the best student," he said. He had a few delayed subjects because he failed some classes.
ADVERTISEMENT - CONTINUE READING BELOW
It took him seven years to graduate, which part of him regrets, but he also says the experience allowed him to take his time and really visit contruction sites. Fast forward to today, and his channel has become an inspiration for many students to take up architecture in college.
He even did a critique of his old architectural portfolio he used to apply for his first apprenticeship. Here's his advice to those about to do work on theirs:
Make sure to use materials that are 
sturdy and stable.
You want your folio to reflect your personality. For his main cover, he used a PVC sheet to make it weather-proof, screw fasteners for the spine, and an illustration board to make it feel more "premium." He also advices to use the same paper stock for a cohesive look.
Be deliberate with your aesthetic.
"Keep the front page minimal, or put design that gives context to your whole portfolio," he says. As an architect, images are essential, so make sure to maximize your pages and take advantage of the space. "Use your portfolio to showcase your strengths."
Less is more.
Keep the infomation minimal but relevant: List down softwares/techniques you're familiar with, and add context to your work. But don't put too many additional details like your hobbies or random side projects. You can always tell them more about yourself when you do your interviews!
For more tips, watch the video below:
It's a known fact that graduating late causes a lot of anxiety among college students, especially when there's financial pressure to start working as soon as possible. While it's important to take accountability (especially when you tell your parents), remember that school systems, especially now, aren't perfect. And as proven by a long list of creatives, entrepreneurs, and athletes before you, just because you're not doing well academically doesn't mean you won't find your footing in the workforce.
Got thoughts on online classes in the new normal? Post them on CanB and follow the page on Facebook.
ADVERTISEMENT - CONTINUE READING BELOW