Raise your hand if Freaky Friday was one of your go-to teen movies during your countless sleepovers with your besties—we know it was definitely part of ours! If you've been wondering if there will ever be a sequel to the 2003 hit film, then you don't need to ~ponder~ any longer.
In her recent interview on The Tonight Show Starring Jimmy Fallon, Lindsay Lohan, who played the role of Anna Coleman in the film, revealed that she has actually *discussed* the idea of a sequel with her co-star, Jamie Lee Curtis! ICYDK, Jamie starred as Tess Coleman, her mom in the movie.
"We did speak about it," she revealed.
"First of all, let us just take the fact that I was on set filming at that time and Jamie Lee Curtis writes you and you just get excited and distracted immediately so I have to bring myself down to earth and be like, 'I'm on set, I have to focus,' and she said Freaky Friday 2 and I got more excited."
She then confirmed that they will both do the sequel if there ever was one. "We'd both be into it," the 36-year-old actress shared.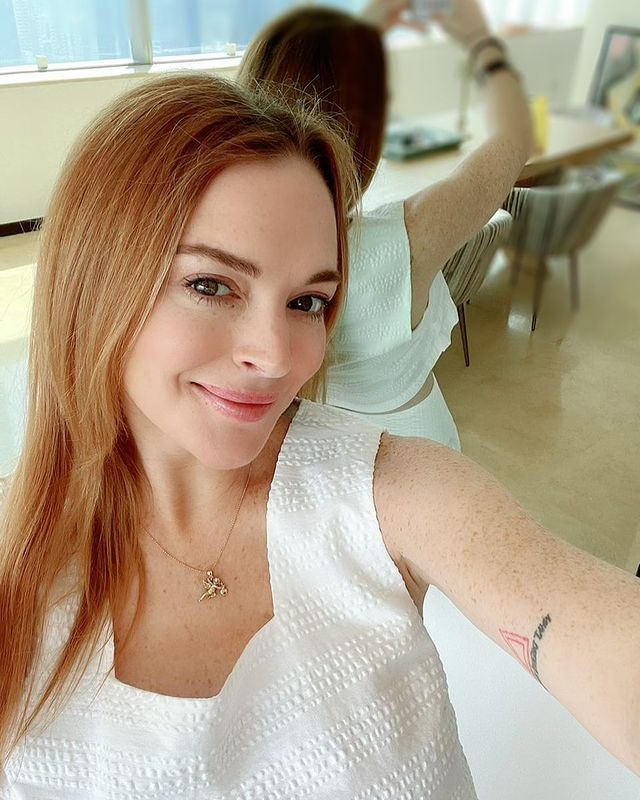 ADVERTISEMENT - CONTINUE READING BELOW
While there is no confirmation yet if a sequel will be in the works in the near future, Jamie revealed in a recent interview that she already *wrote* a proposal to Disney regarding it. OMG.
"Let me be the grandma! Let me be the old grandma who switches places. So then Lindsay gets to be the sexy grandma, who is still happy with Mark Harmon (who played Ryan in the original film) in all the ways you would be happy with Mark Harmon," Jamie said in the interview. 
She added, "And simply, I would like to see Lindsay be the hot grandma, and I would like to see me try to deal with toddlers today. I want to be a helicopter parent in today's world, as an old lady."
What we'd pay to see them in that iconic switching scene again! Our fingers are *definitely* crossed for this sequel.
Watch Lindsay's interview here: