As we grow, we either tend to become shyer in greeting our parents or more vocal about expressing our love for them. All of us have different love languages. Some might find it easier to greet others during occasions, while others can naturally show how they care for their loved ones through words of affirmation daily. But as for Mavy and Cassy Legaspi, they do it all the time, and for this special occasion, it's so *heartfelt*!
Last November 15, the twins celebrated their parents' anniversary. It's no secret that their parents, Carmina Villarroel and Zoren Legaspi, are labeled as veterans in the industry. Growing up, Cassy and Mavy had commercials with them, but they weren't exposed to the spotlight until they were ready. That's how the celebrity couple took care of their beloved twins! 
In return for their love, Mavy and Cassy showed their appreciation for Carmina and Zoren during their 10th anniversary on Instagram. Mavy also surprised his parents with bouquets, which made both Carmina and Zoren *kilig*.
ADVERTISEMENT - CONTINUE READING BELOW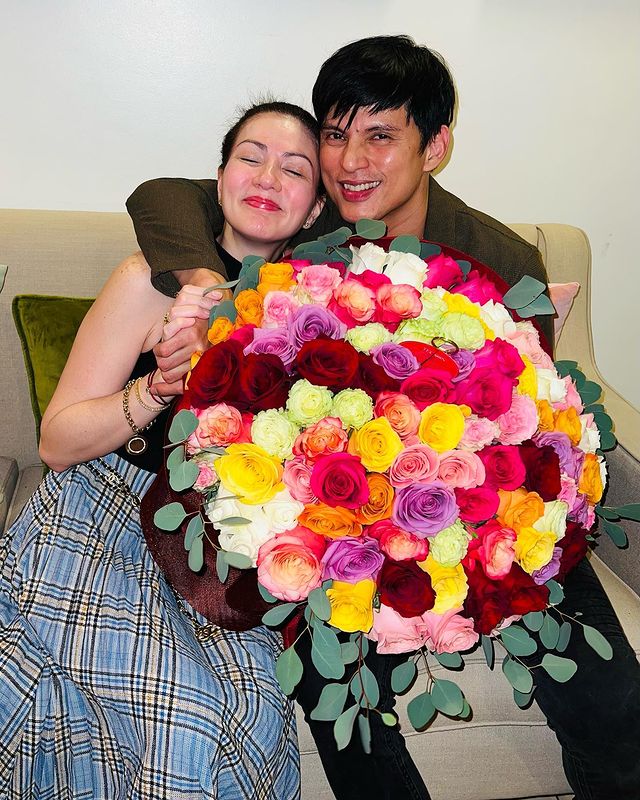 ADVERTISEMENT - CONTINUE READING BELOW
Mavy greeted, "Happy 10 years to my ever so understanding, patient, caring, and loving parents. I will always love you both with all heart thru thick and thin...The same way you choose to love one another through everything and anything."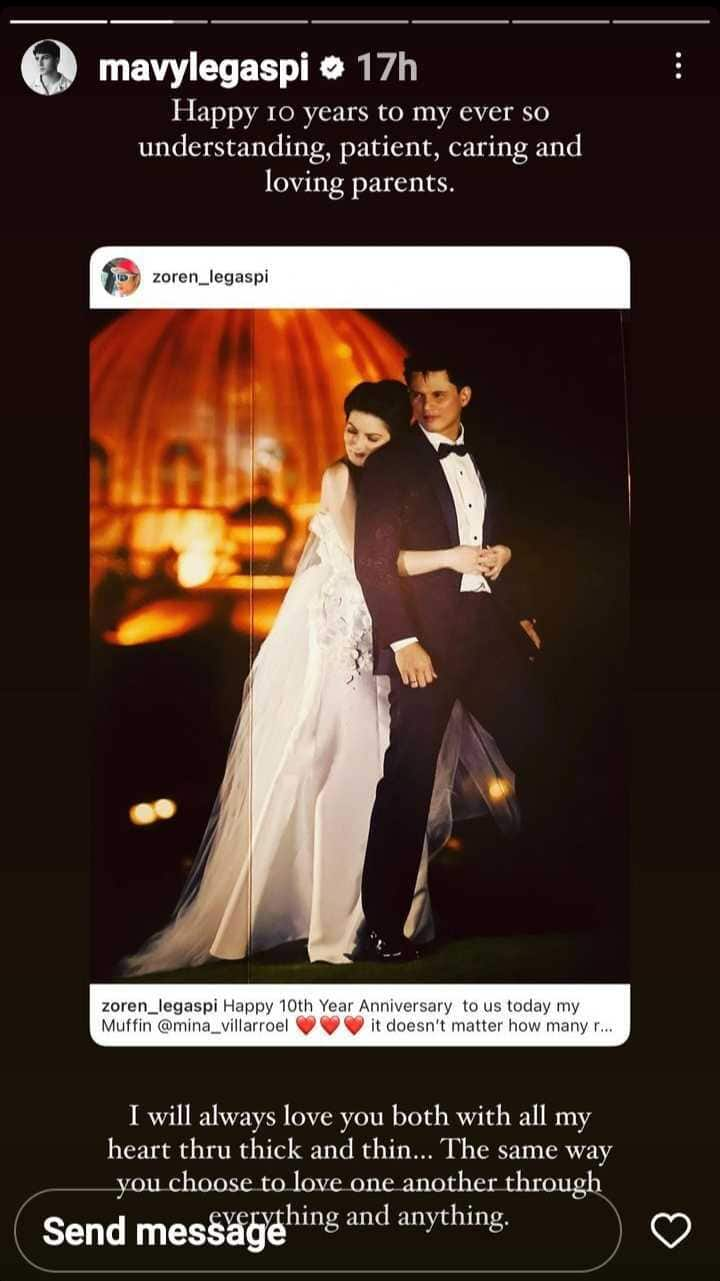 ADVERTISEMENT - CONTINUE READING BELOW
Cassy also posted throwback photos in her story and tagged her parents.
She shared, "Happy Anniversary Mama & Tatay!! I'm so lucky to be raised with the love you both have for each other, that was eventually translated to Mavy & I when we came into your lives...Your love is something so special and I will forever look up to the both of you. I love you both mama & tatay!!!"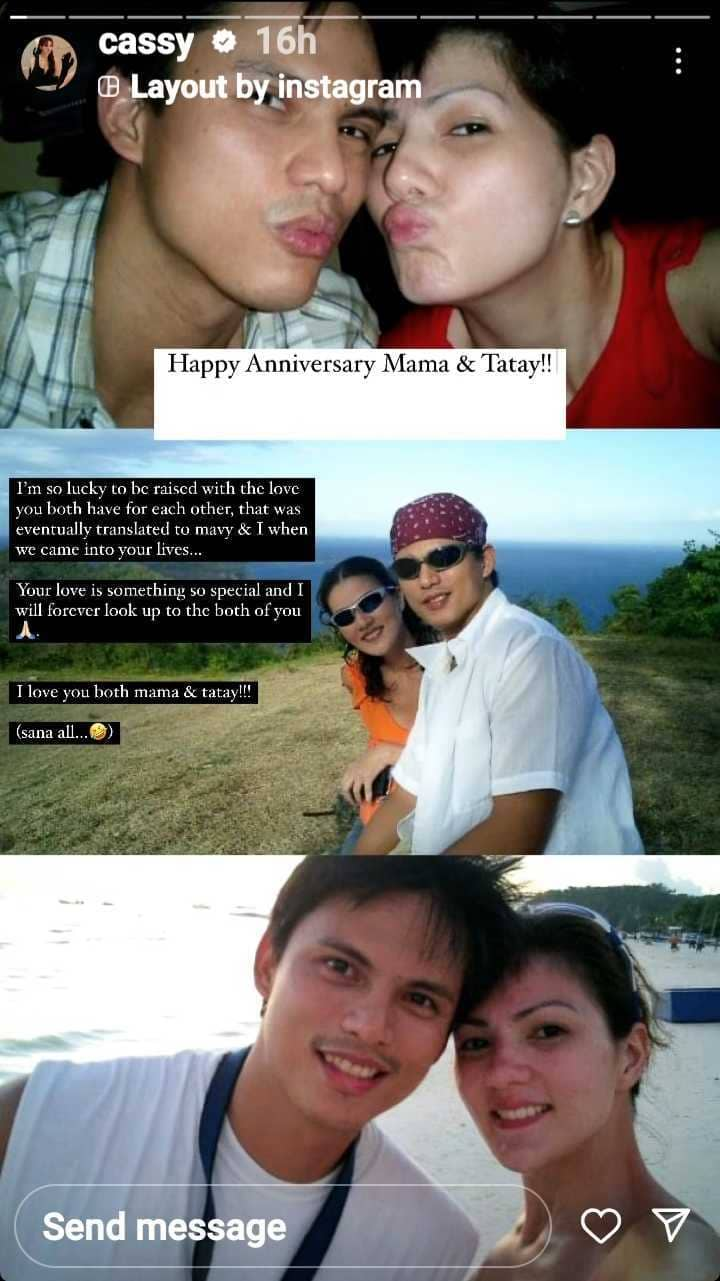 ADVERTISEMENT - CONTINUE READING BELOW
~How sweet~! She then ended the greeting with a "Sana all…", which we can all relate to!
READ MORE:
So Sweet! Mavy Legaspi Just Gave Carmina Villarroel a Designer Bag For Her Birthday
Aww! Cassy Legaspi Just Bought Her Mom a Pair of Designer Shoes for Her Birthday
Here's How Mavy Legaspi and Kyline Alcantara Realized That They're ~More Than Friends~
Cassy Legaspi Finally Admits the ~Real Score~ Between Her and Darren Espanto