Just when we thought we reached our threshold for loving Lee Ho Jung, she turns around and proves us wrong. As it turns out, more than just an effective actress, she's also quite the style savvy queen. Her Instagram proves as much, but did you know she brought her impeccable fashion sense onto the Nevertheless set as well?
A recent article by Korean news outlet MBN revealed the model-actress actually had a hand in styling Yoon Sol's wardrobe in the show, after carefully analyzing her character's taste and personality. To truly embody the charming artist, Ho Jung even opted to wear her own clothes for the series! Honestly, we're not at all surprised considering some of Sol's looks definitely reflect the actress' personal style.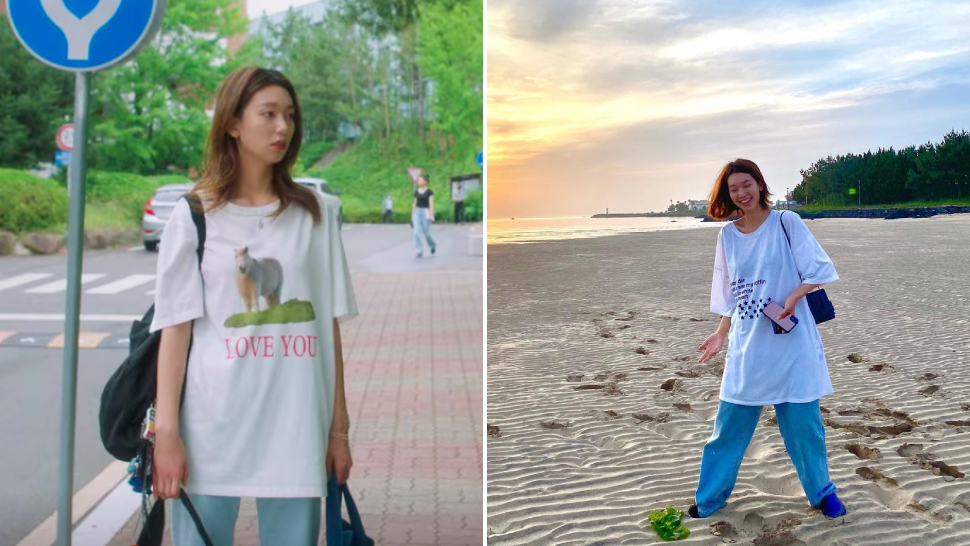 ADVERTISEMENT - CONTINUE READING BELOW
As an independent, free spirit who's not easily swayed by others, Sol's "My way" attitude shone through statement T-shirts, patterned pants, and accessories with eye-catching designs. Most of this, as we know now, came straight from Ho Jung's closet, including some of Sol's bags and shoes!
After the news came out, attentive fans were quick to point out Ho Jung's personal items that made it to Nevertheless. Pieces that are clearly the 24-year-old's include Sol's leather jacket, her Bleached Goods Def-lenciaga T-shirt, and a thin pride necklace worn in the drama's first episode. Even Sol's penchant for bandanas was Ho Jung's idea! Excuse us while we swoon over the actress even more now.
Nevertheless tells the story of Yoo Na-bi (Han So Hee) and Park Jae-eon (Song Kang), two college students who enter into a friends-with-benefits relationship, which quickly turns complicated. Ho Jung takes on the role of Yoon Sol, Na-bi's gifted classmate, who's also secretly in love with her best friend, Seo Ji-wan (Yoon Seo Ah). Though only supporting characters on the show, the pair have managed to sweep the internet off its feet, thanks to their relatable and thrilling plotline.
Read more about Soljiwan's impact here.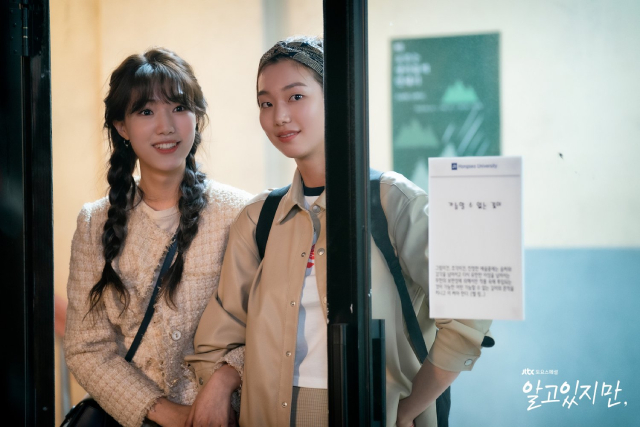 This story originally appeared on Preview.ph.
* Minor edits have been made by the Candymag.com editors.