One of the best ways to learn a new language is by immersing yourself in conversation with people who actually speak it.  Now, this doesn't necessarily entail flying to another country. Sometimes all you have to do is glue yourself to your sofa while binge-watching your favorite TV series. In fact, most people interested in teaching themselves another language find foreign TV shows to be the next best tutors. A CNN article reads "language experts say that watching shows in a foreign language—if done with near obsession—can help someone learn that language."
Thanks to this knowledge, developers David Wilkinson and Ognjen Apic came up with Language Learning with Netflix. Completely free for all, this Google Chrome extension is packed with features to aid you in your goal while viewing foreign Netflix shows and movies, including streaming with two different subtitles onscreen. Yes, this means those sleepless nights you've been spending obsessing over yet another K-Drama can finally be put to good use!
ADVERTISEMENT - CONTINUE READING BELOW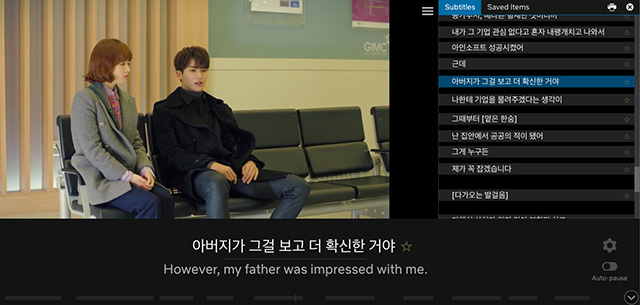 Assuming you already have a Netflix account and have Google Chrome open on your laptop, simply download the extension here. Once installed, click on the red icon that shows up beside the address bar and proceed to Netflix Catalogue. Here, you can select the language you want to study, including Korean, Spanish, Japanese, Italian, Deutch, Thai, Vietnamese, Hindi, and more!
ADVERTISEMENT - CONTINUE READING BELOW
After doing so, select the country where your Netflix account is registered. The site will then turn up with available movies and TV series to watch with high-quality subtitles for an optimum learning experience. Note that according to The Verge, LLN works best when used as a "supplement for people who already have some basic understanding of the language they're learning." 
Currently, Korean titles include It's Okay, That's Love, Reply 1994, The Sound of Your Heart, Boys Over Flowers, and Strong Girl Bong-soon among others.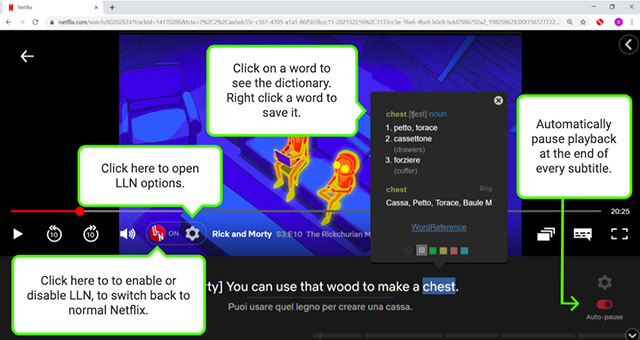 ADVERTISEMENT - CONTINUE READING BELOW
To navigate the extension, read up on its basic features below. 
Auto-pause: This pauses the video at the end of every subtitle so you can study line-by-line.
Dictionary: Moving your mouse on the foreign subtitle and clicking on the words will generate a pop-up box with the chosen word's meaning and correct sentence usage. You'll also be able to hear how it's pronounced upon selection. 
Double Subtitles: This allows subtitles for your native language and the language you want to learn to appear onscreen at the same time.
Transliterations: This feature converts words in special characters to the Roman alphabet.
Pause on Mouse: Once activated, this feature pauses whatever you're watching whenever you point your cursor on the subtitles.
For more features and keyboard shortcuts, click on the gear icon to open the extension's settings as seen below.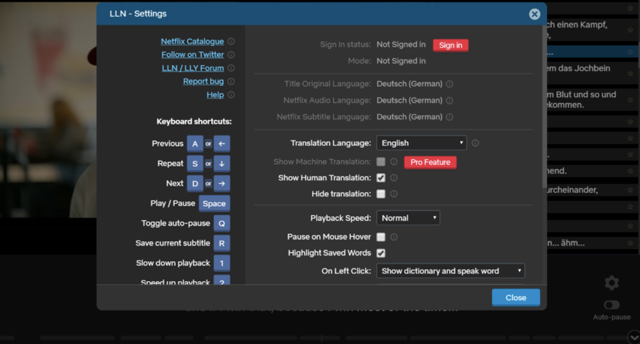 ADVERTISEMENT - CONTINUE READING BELOW
For more information, visit LLN's study tips here.
Good luck on your new endeavor!
This story originally appeared on Preview.ph.
* Minor edits have been made by the Candymag.com editors.