When it comes to 4th Generation K-pop, one of the first girl groups that might come to mind is LAPILLUS. Although it hasn't even been half a year since this group officially debuted, this group is already starting to make a name for themselves in the music industry. Their charming personalities, stunning visuals, and captivating stage presence have already captured the hearts of numerous fans all over the world. This wildly talented group is still relatively new compared to other 4th Gen acts, so you can rest assured that it isn't too late to join their fandom!
If you're tempted to jump on the LAPILLUS bandwagon, here are six fast facts to know about the group:
1. LAPILLUS has six members. 
LAPILLUS has six members all in all, namely, Shana, Chanty, Yue, Bessie, Seowon, and Haeun. They also have their respective positions in the group to ensure that their performances are always well-rounded. While their eldest member Chanty is the face of the group and a vocalist, their second eldest Shana is their leader and a vocalist. Yue is a vocalist and dancer, Bessie a main vocalist and rapper, and Seowon a rapper. Lastly, their maknae (or youngest) Haeun is a vocalist, dancer, and the group's center. FYI, even though they have assigned roles, all of them are tremendously skilled in singing, dancing, and rapping.
ADVERTISEMENT - CONTINUE READING BELOW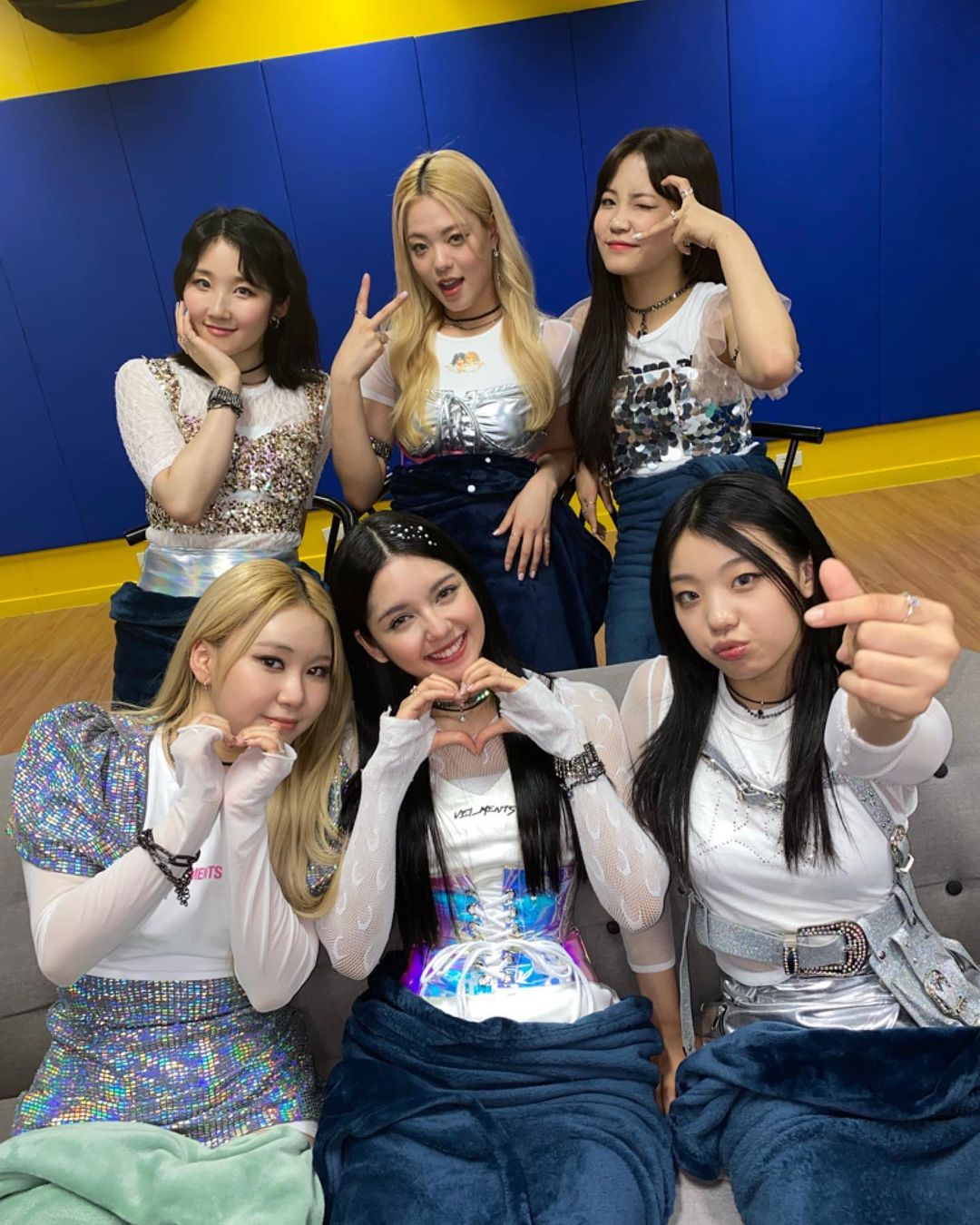 2. LAPILLUS is a Gen Z group. 
All of the LAPILLUS members are Gen Z liners. In fact, all of them are currently just teenagers! Their eldest member Chanty was born in 2002, followed by Shana who was born in 2003. Yue and Bessie were both born in 2004, while Seowon and Haeun were born in 2006 and 2008, respectively. That means their eldest member is 19 years old and their youngest is only 14 years old—giving them an age range of five years. No wonder they all get along so well! 
3. LAPILLUS has foreign members. 
Haeun, Seowon, and Bessie are all fully Koreans, but the remaining three members are actually foreigners. Their leader Shana was actually born in Japan but moved to Korea to pursue her dream of becoming a K-pop idol. Meanwhile, Yue is a Chinese-American who was born in California, USA. Chanty is also a Filipina-Argentinian who was born in the Philippines but was raised in Argentina. 
4. LAPILLUS debuted in June 2022. 
It may be hard to believe given their quick rise to fame, but it's actually only been about three months since they made their official debut. More specifically, they released their first-ever digital single "HIT YA!" on June 20, 2022. The three-month-old music video on YouTube has now garnered over 10 million views—a noteworthy achievement for a new girl group. In case you haven't listened to the song yet (you're missing out if you haven't, BTW), the song features cool electric guitar riffs and powerful beats that every EDM lover will enjoy. Of course, a dynamic dance-pop song like this also warrants striking visuals and impressive choreography! Composed by MEANG CO and AVEC's Bull$EyE, Ondine, and Monkey Vegas, the song is all about the members' relentless ambition and potential as up-and-coming K-pop rookies.
ADVERTISEMENT - CONTINUE READING BELOW
5. LAPILLUS is under MLD Entertainment. 
LAPILLUS is currently under MLD Entertainment, which makes MOMOLAND their sister group! Despite being labelmates, these two girl groups have opposite personalities. MOMOLAND is known for their bright and fresh sound, while LAPILLUS seems to be going for an energetic and commanding aura. Girl groups aside, the label also represents a new boy group called T1419. 
6. LAPILLUS has an upcoming comeback. 
Just last week, LAPILLUS dropped the teaser for their very first mini album "GIRL's ROUND Part. 1." The lead track called "GRATATA" is expected to show a completely different side of the group, according to the members. Fans are also hoping that their unreleased song "Queendome" will be included in this new album. Based on the concept photos we've seen so far, it seems like we can expect this comeback to be fun, youthful, and experimental at the same time. Needless to say, we can't wait for it to drop on the 22nd! In the meantime, we'll be listening to "HIT YA!" on repeat.
ADVERTISEMENT - CONTINUE READING BELOW
READ MORE: 
Pinay K-Pop Idol Chanty Videla's Go-To Lip Tint Only Costs P260
Fil-Argentinian K-Pop Idol Chantal Videla Looks Stunning in Her Official Debut Photo
5 Fast Facts You Should Know About Half-Pinay K-Pop Idol Chantal Videla
8 Modest, Cozy Outfits We're Copying From Chanty Videla