"I want to look you in the eye." At the press con, Lady GaGa asked where the person asking the question was because she said she wanted to look at her as she was answering. She also complimented one member of the press saying, "Oh, you're so cute."
"You know people write nicer things about you when you sign autographs." Even with her trademark Poker Face, we still thought this was so sweet of her as she signed the CDs of the press—after management had previously warned that there was to be no photos taken, video recording, or signing of autographs.
"I love you, Manila." She peppered her songs with I love yous and "scream/dance/jump Manila" which the concert goers happily obliged. When the curtain was just about to open, there was a long, collective scream from the SRO crowd.
"Hold the hand of the person next to you." Right before singing the intro to "Brown Eyes," she asked the audience to hold hands and repeat each line she said—for past loves and to the future yet to come. Aww.

ADVERTISEMENT - CONTINUE READING BELOW
"I have a confession to make. I've cried like six times during the show but I didn't tell anybody." During the last part of the concert, as she was sitting in front of her bubble piano, she confessed that she was crying during the show but didn't want to tell the crowd because she loves them "so so much that it kills [her]." She later on tweeted that it was actually her first time to headline in an arena.
ADVERTISEMENT - CONTINUE READING BELOW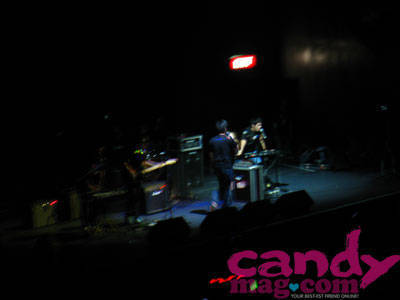 ADVERTISEMENT - CONTINUE READING BELOW