All Access
La La Land Will Rip Your Heart Into Pieces in the Best Way Possible
Here's to the hearts that ache / here's to the mess we make.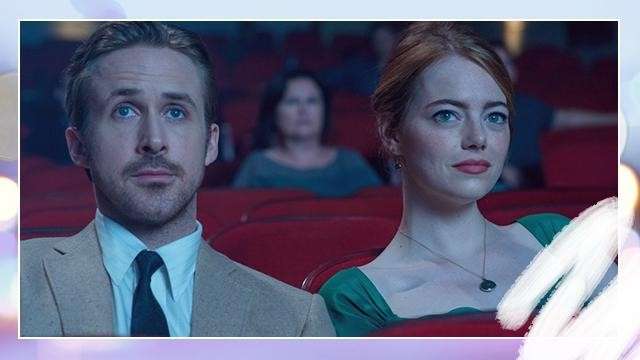 IMAGE Lionsgate/Pioneer Films
You don't spend hours stuck in traffic expecting to find The One—if anything, the type you'll encounter is The One With Road Rage—only maybe you can and you have, and you just don't know it yet.
That's how Mia (Emma Stone) and Sebastian (Ryan Gosling) cross paths in sunny LA. She's an aspiring actress who makes coffee for a living; he's a struggling musician trying to bring back the golden age of jazz. Forget meet cute, think meet rude, each of their encounters worse than the last. But it can't be denied that there's something there, and there must be a reason why they keep finding each other. When the stars finally align, with a little human assist, it's pure magic: a breathtaking explosion of color and music and movement. They sing, they dance, they light up the city of stars.
But of course they can't have it all, not all the time. There are bills to pay, dreams to pursue, a world to conquer. There are only 24 hours in a day, and when your hours are out of sync, the cracks deepen and cause a different kind of explosion, one that sounds like slammed doors and scattered applause.
When the dust settles, it's only natural to wonder about the what-ifs. And it is the most delightful daydream, one where you are in full control of the narrative and the choices of the people around you. One where you get to have it all. But eventually you lose your hold on this fantasy, and you are left reminiscing about the good ol' days and reconciling them with the pretty good present.
It shakes you to your core, and it feels like the world has stopped, should have stopped, only the lights are back on, people are waiting for you to get up, and the show goes on. 
Catch La La Land in cinemas. You'll need to listen to the soundtrack after, so here you go. You're welcome.
\\\\\\\\\\\\\\\\\\\\\\\\\\\\\\\\\\\\\\\\\\\\\\\\\\\\\\\\\\\\\\\\\\
Get the latest updates from candy!
subscribe to our newsletter!
////////////////////////////////////////////////////////////////
You know you'll regret it.
You don't even have to leave the house!
From digital art to photography to mixed media, Filipino artists show that creativity is never lost in our people.
Skip a makeup step with these beauty goodies!
Take pretty notes and study effectively with these tips!
Wait for a love like this. A love that is good to you, for you.
Are you up for this challenge?
Can't wait to see the actual gowns!