Kyline Alcantara is one of the young stars who is becoming more and more of a household name. With her current role in I Left My Heart in Sorsogon, blossoming love team with Mavy Legaspi, and being a successful YouTuber with over half a million subscribers, we see a lot of her on our screens. As beautiful as her success may sound, however, her career—being in the public eye—pressured her to live up to the "standards" of people's perception of a celebrity.  
In a recent YouTube video where she reacted to mean comments, Kyline admitted that she indeed wore ~a lot~ of makeup in the past after reading a portion of the comments that said, "Mukha naman siyang mabait pero yeah not pretty at mukang parating over sa makeup." She explained that wearing tons of makeup back then was primarily associated with the insecurity she felt when she was dealing with acne. "As much as possible, marami talaga akong makeup just to cover up all of the pimples and—not gonna deny—edit the pictures," she said.  
ADVERTISEMENT - CONTINUE READING BELOW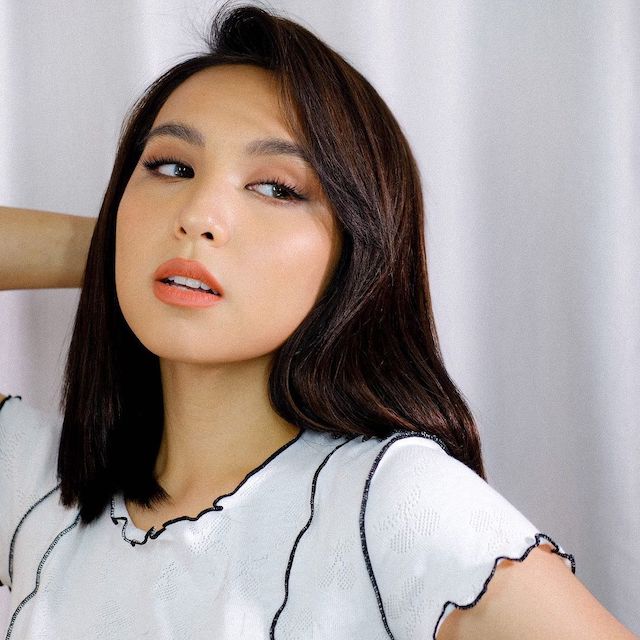 According to Kyline, she felt like she needed to hide her "imperfect" skin to fit the criteria of, in her own words, "artista beauty." She eventually realized, however, that she needed to be true to herself, "I need to show my real self." 
She finally ended addressing that portion of the comment by saying, "'Wag ka nang mag-alala, nabawasan ko na po yung makeup ko ngayon, okay na siya." 
Since then, Kyline has been open about her journey with acne on social media. In 2019, she posted a no-makeup pic of herself showing her pimple marks together with a lengthy message about her experience with acne, her numerous attempts to get rid of or cover it through makeup and skincare, and how she eventually started to embrace it.
ADVERTISEMENT - CONTINUE READING BELOW
This shows that even celebrities struggle with insecurities and that it is possible to overcome these by learning to accept and love ourselves. At the end of the day, we should try to be kinder to ourselves. We all have our own set of flaws and imperfections, but it is what we make out of it that matters. Will we embrace it, or will it be an insecurity?
Watch the full video here:
READ MORE:
So Kilig! Turns Out, Carmina Villarroel *Totally Approves* of Kyline Alcantara for Mavy Legaspi
7 Fresh and Easy Makeup Looks We're Copying from Kyline Alcantara
Kyline Alcantara's *Fresh* New Hairstyle Will Inspire You to Get Bangs
Kyline Alcantara and Mavy Legaspi Recreated Classic Movie Posters and They Look So Good Together