Valentine's Day just passed. You might have seen a lot of couples exchange cute photos and sweet messages on social media. It can give us the sense that we are missing out. We can't help but feel na #SanaAll. Finding love and being in a relationship, however, is not something we should feel the need to rush. 
In Kyline Alcantara's #KeepingItReal Episode 1 on YouTube with Bea Alonzo and Mavy Legaspi, one of her fans, @itsmenamaeeee on Twitter, asked, "Hi Ky! My question is, normal pa ba yung magte-23 ka na pero parang wala ka pading gana magkaboyfriend? Like, magseseven years na kong walang jowa tapos wala man lang akong magustuhan ngayon. Tatanda ata akong dalaga nito."
To which Kyline reacted, "Oh my gosh girl, 23 ka pa lang." On a more serious note, she expressed that there's more to a relationship than just love. It isn't the only consideration. "I feel like being in a relationship, hindi lang siya puro love. Of course, there is a bigger responsibility to it, and there is a bigger obligation."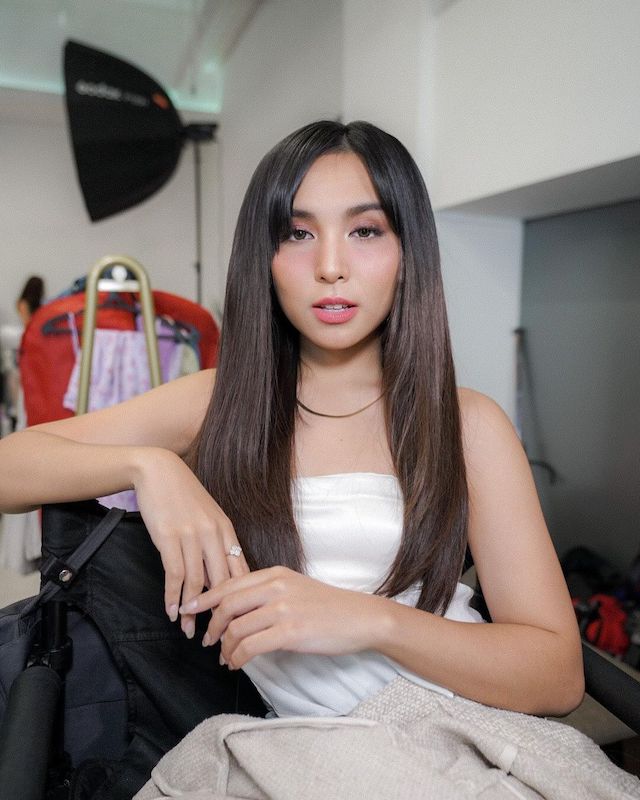 ADVERTISEMENT - CONTINUE READING BELOW
Bea's take on this is that relationships aren't something a person should pressure themselves on. "I mean you shouldn't force yourself into having a relationship if you are not ready. Sometimes parang it's better to get it into a relationship knowing that you have something to put on the table—all your love, all your positivity, all your wisdom. Pareho niyong pagdadaaanan lahat na magkahawak ng kamay yung life together."
For Mavy, he stressed that there's no "competition" or "race" when it comes to love and relationships. He added,  "It will eventually unfold. Eventually someone will come into your life. Doesn't matter how long it takes. Ikaw rin dapat yung mage-effort. But again, it is not a competition."
Kyline, Bea, and Mavy all have good points! Relationships are not something people should go into blindly. It requires effort, responsibility, readiness, and more. As Bea said, "Don't look for love, let love find you." In the meantime, focus on your personal growth, and when the time is right, you will have the relationship that you deserve. 
Watch the full video here:
READ MORE:
So Kilig! Turns Out, Carmina Villarroel *Totally Approves* of Kyline Alcantara for Mavy Legaspi
Kyline Alcantara's *Fresh* New Hairstyle Will Inspire You to Get Bangs
Kyline Alcantara Admits She Used to Wear a Lot of Makeup and Edit Her Pics
Mavy Legaspi Pens the Sweetest Letter for Kyline Alcantara: "Thank you for making my heart happy"