Now that COVID-19 restrictions are starting to ease up worldwide, many fangirls are getting ready to attend the concerts and fanmeets of their favorite Korean stars. But there are a few lucky ones who get the chance to personally meet their oppas outside of planned fan events, such as Kristel Fulgar. 
Just recently, the 27-year-old YouTuber had a video call with Reply 1997 star Seo In Guk. A true fangirl at heart, Kristel posted a screenshot of their Zoom call on social media with the caption "once upon a time.. a fangirl's dream came true. watch out for my most special guest in my vlog! Still can't believe it happened tho." Awww, they look so cute!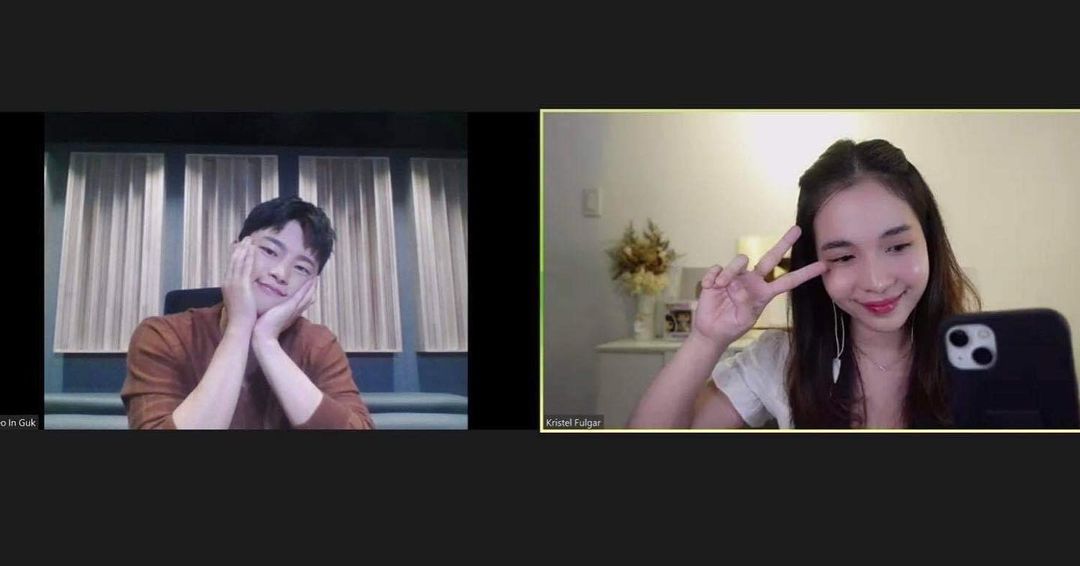 ADVERTISEMENT - CONTINUE READING BELOW
She didn't post further details about this ~mystery~ vlog, but we're guessing that her call with Seo In Guk will be featured in one of her upcoming videos. We won't be able to handle all the kilig vibes when she does drop that vlog! 
Although Kristel already got to watch Seo In Guk at a concert in Korea last 2020, this is her first time actually talking to him up-close. We admit that we're low-key jealous, but no one can deny that a Hallyu superfan like Kristel totally deserved this rare chance.
As we patiently wait for our favorite celebs to visit the country (manifesting tickets this 2022), we'll just be here fangirling with Kristel! You can watch her previous encounter with Seo In Guk here: