Ah, Kim Ji Hoon: The perfectly scary and *hot* villain in Flower Of Evil who is also starring in the upcoming Korean adaptation of Money Heist as Denver! While he gained maaany new fans after his Flower Of Evil stint, Ji Hoon has actually been in the showbiz industry for two decades now. Here's everything you need to know about the talented actor, including his birthday, hobbies, and previous projects.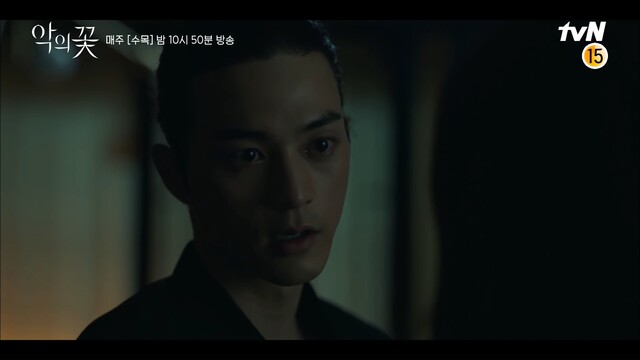 ADVERTISEMENT - CONTINUE READING BELOW
10 facts and trivia about Kim Ji Hoon:
1. His birthday is on May 9, 1981.
That means he's turning 39 years old this year!
2. He was once a K-pop idol trainee.
Soompi tells us that prior to acting, Ji Hoon was with SM Entertainment and was supposed to debut as an idol.
3. Kim Ji Hoon began his showbiz career in 2001 as a VJ.
According to Viki, Kim Ji Hoon debuted as a video jockey on a variety show called Hotline. Unfortunately, we couldn't find clips from the TV series, but it must've been fun! The next year, in 2002, Ji Hoon made his acting debut in Loving You. He continued to star in more than 20 TV dramas, including Flower Boy Next Door (2013), Jang Bo Ri Is Here (2014), and Rich Family's Son (2018).
One of his first lead roles was in Love Hymn, a drama about a poor but optimistic girl named Oh Soon Jin (Jang Seo Hee). You can spot a bb Kim Ji Hoon at the 20:29 mark below:
ADVERTISEMENT - CONTINUE READING BELOW
4. He's pretty active on social media! You can follow him on Insta.
Kim Ji Hoon's username is @jiraishin99. Go ahead and click that Follow button (you know you want to).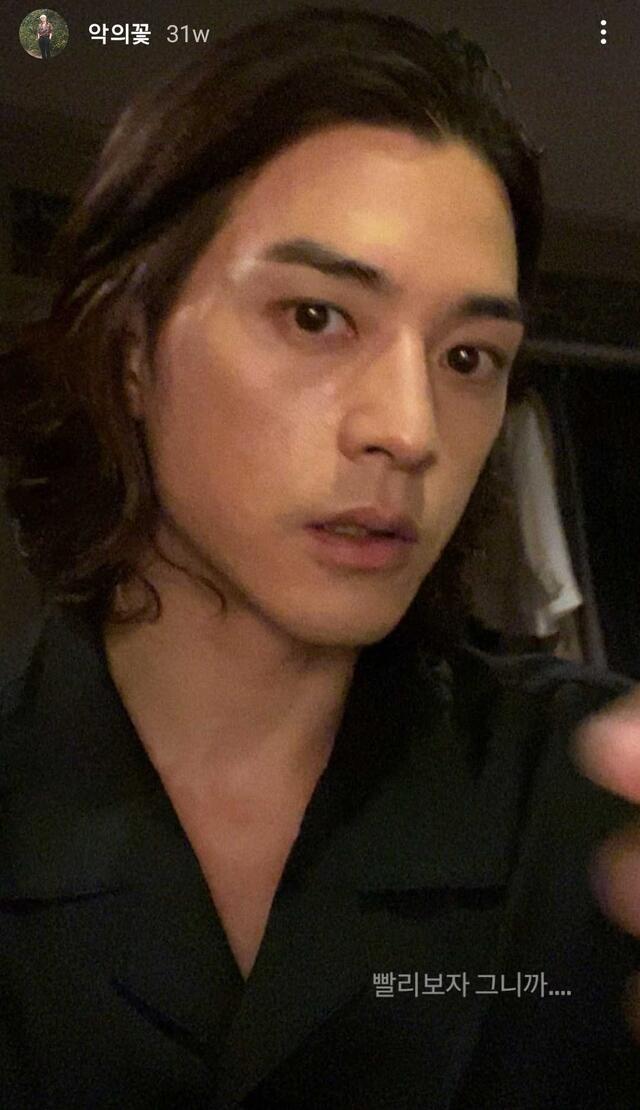 5. Just like a lot of us during the pandemic, Kim Ji Hoon became a plantito!
Do enjoy this vid of him repotting his plant:
ADVERTISEMENT - CONTINUE READING BELOW
He also shared the progress of this flower on IG Stories: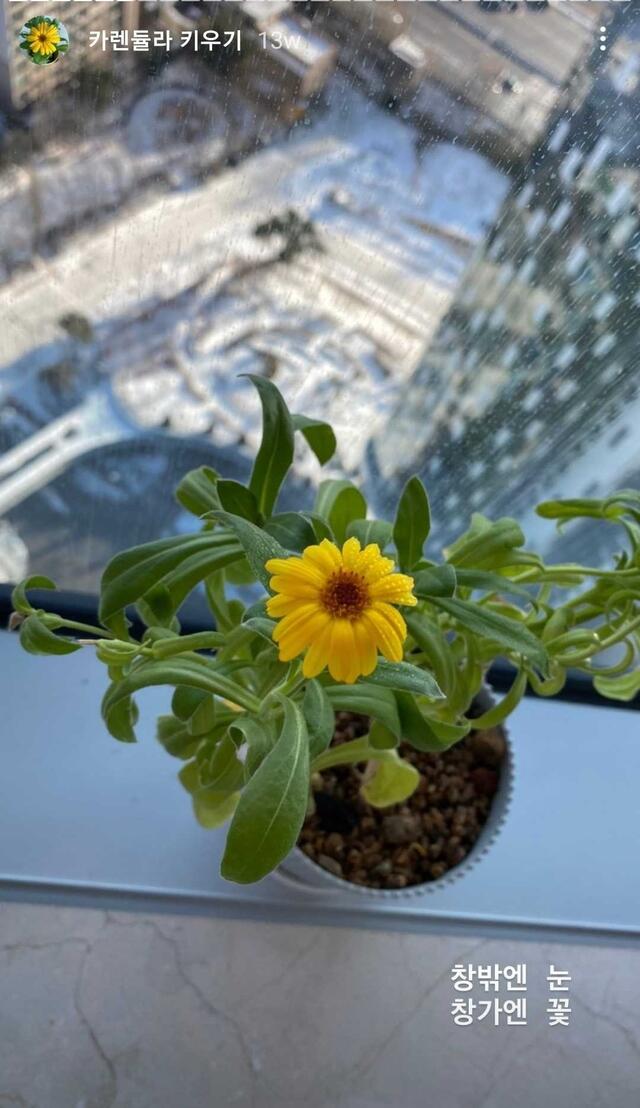 Kim Ji Hoon's many other hobbies include checking the stock market, improving his basketball skills, and working on his singing at a vocal academy. In a 2020 episode of I Live Alone, he was also seen practicing the keyboards.
ADVERTISEMENT - CONTINUE READING BELOW
6. He cooks and even has an airfryer!
His IG Story Highlights show some of his yummiest dishes: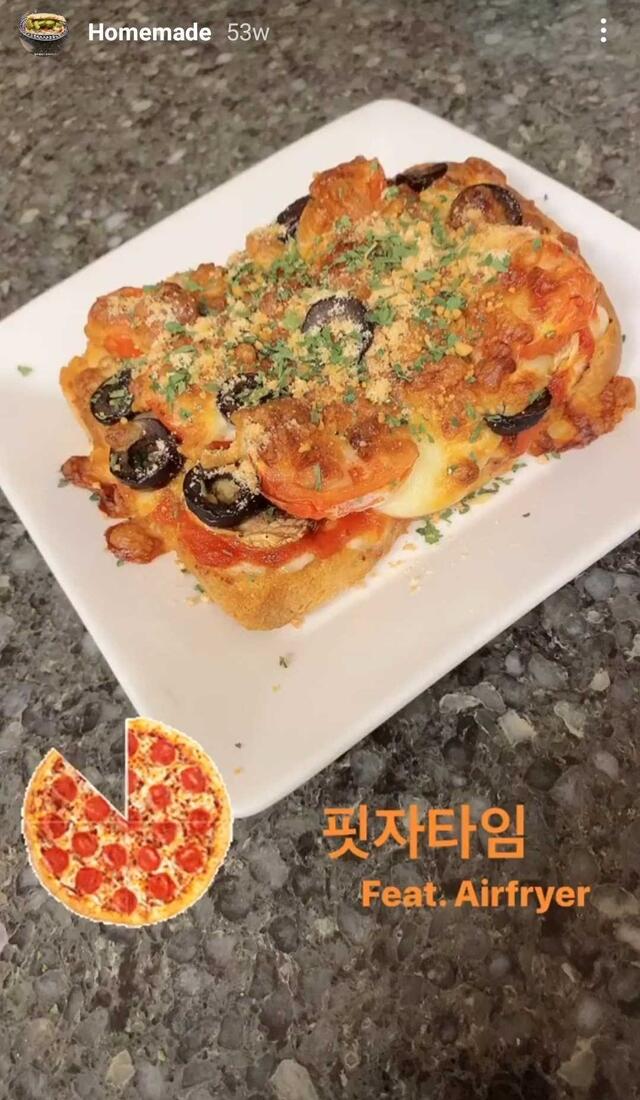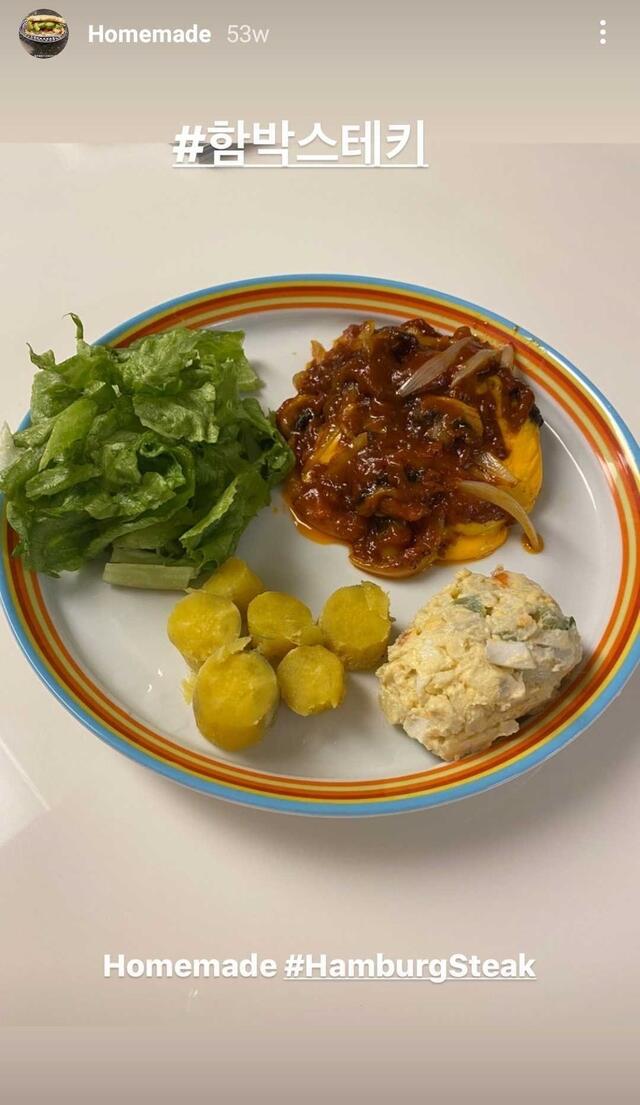 ADVERTISEMENT - CONTINUE READING BELOW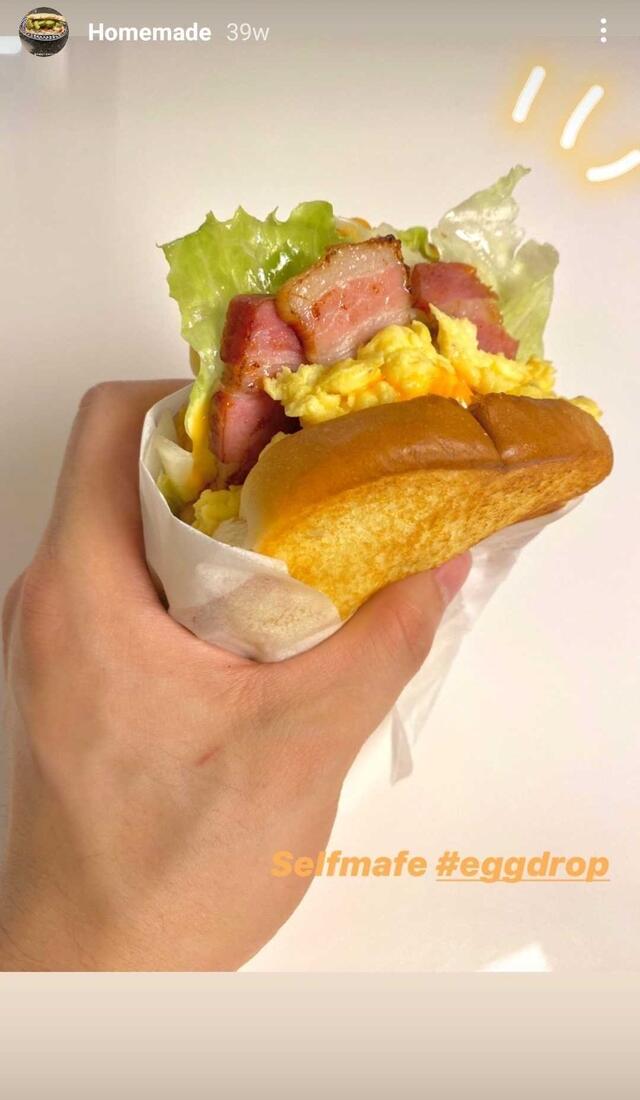 Just in case you want to create your very own egg drop sandwich, click here.
7. He reallyyyy loves his long hair.
In a March 2021 interview with 1st Look (as translated by Soompi), he shared: "I want to keep my hair this long. If my hair gets shorter than this, it's probably because of my job. I still want to work with my long hair [on] various projects. I want to cut it when I feel like I've done enough with it." We're not complaining because we also adore his long hair!
ADVERTISEMENT - CONTINUE READING BELOW
8. He was surprised people found him sooo frightening in Flower Of Evil.
Speaking of long hair, his long-haired character Baek Hee Sung in Flower Of Evil was both ~hot~ and *evil*, and Kim Ji Hoon didn't expect to be praised so much for his role! He said in an interview: "I also wasn't certain whether I could scare people, since I don't look scary at all."
He added that there were scenes where he wasn't happy with his performance, but the feedback from viewers encouraged him. "After the show aired, I'd look at the comments and be even more surprised by how people were reacting. I was just watching it calmly, maybe because I was watching something I'd personally filmed, or maybe because I don't usually find things like horror films scary. Also, I think I actually had more fun when I was filming intense scenes. Maybe it was because they were so intense so I'd study the script more and work harder at preparing, but I think I was able to focus more while I was acting."
ADVERTISEMENT - CONTINUE READING BELOW
9. There's an *ancient* video of him dancing to EXO's "Growl."
When he starred in the series Jang Bo Ri Is Here, Kim Ji Hoon promised that he would dance to "Growl" if their viewership rating reached 30%. He even performed with his co-stars in public! "I haven't danced in about 15 years," Ji Hoon shared in an interview. "The choreography of 'Growl' is difficult and they are really fast." He wanted to do a good job that he actually prepared for the performance for a month.
10. He's an *expert* when it comes to skincare.
When he appeared in the show I Live Alone, the hosts gasped at how thorough he was with his skincare routine. He even uses toner! "You wipe your face with that before applying anything else. When you wipe your face with toner, your skin gets better," Ji Hoon told the confused male hosts. "When I wipe my face with toner, I get fewer blemishes." SO CUTE!
ADVERTISEMENT - CONTINUE READING BELOW
***
We're officially on Viber! Be part of our growing community and subscribe to Cosmopolitan Philippines now!
This story originally appeared on Cosmo.ph.
* Minor edits have been made by the Candymag.com editors.