You probably know Candy Cutie Khalil Ramos as the good guy who always doesn't win the female lead star's heart in TV shows and movies. He's always the gentleman, offering the lady the sweetest smiles and the best treatment he could give. He's pretty much like that IRL, except for the "doesn't always get the female" part. With a personality and a face like his, we're pretty sure he'll be able to win Ms. Right with just one smile.
But before we get to talking about his love life and the girl/s who's been linked to him, let's first get to know the cover of this year's Candy Cuties mini-mag and how he started in the biz.
2011
Pilipinas Got Talent. Remember when this young man auditioned for ABS-CBN's talent show that year and won us over with his voice, eyebrows, and irresistible charm? No wonder he ended up winning second place that season.
ADVERTISEMENT - CONTINUE READING BELOW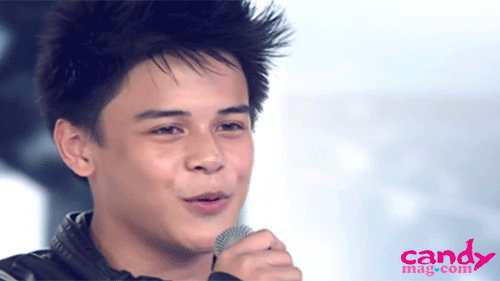 2012
ASAP. After PGT, Khalil became one of the performers for the network's Sunday variety show. He became part of the group, ASAP Boyfrendz, with teen stars Daniel Padilla and Enrique Gil.
Princess And I. Khalil got to work with Kathryn Bernardo and his ASAP Boyfriendz groupmates, Daniel and Enrique, for this TV series where he played the role of Kiko—Kathryn's Mikay's best friend who has a crush on her, of course.
ADVERTISEMENT - CONTINUE READING BELOW
2013
ADVERTISEMENT - CONTINUE READING BELOW
Wansapanataym: Eye Naku. Of course, Khalil also has to appear in an episode of this children's TV show which aired every weekend.
Annaliza. Khalil also appeared in the remake of the hit 1980s TV series of the same title where he played Jeric Garcia.
ADVERTISEMENT - CONTINUE READING BELOW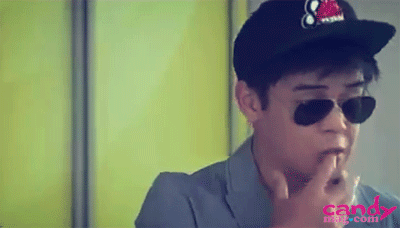 Maalala Mo Kay: Santan. Another inevitable part of an ABS-CBN talent's career is appearing on this drama anthology. We won't complain, though, because we got to see Khalil's depth as an actor. On his first appearance on MMK, he played Jayson—another case of the best guy friend falling in love with the female lead played by Ella Cruz.
ADVERTISEMENT - CONTINUE READING BELOW
2014
ADVERTISEMENT - CONTINUE READING BELOW
Maalala Mo Kaya: Santan. For his second MMK episode, Khalil was paired with K Brosas. He gave life to the role of Janus, K's textmate who finds their "relationship" as an escape for her life.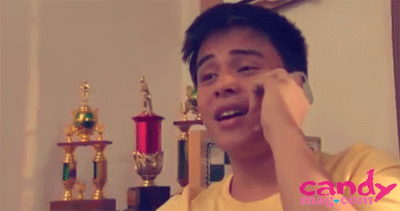 She's Dating The Gangster. Of course he's part of one of this year's biggest teen movies! Khalil gave life to the role of Lucas—the other Athena's boyfriend and the lead Athena's ideal guy—in this adaptation of Bianca Bernardino's bestselling novel, originally published on Candymag.com's TeenTalk.
ADVERTISEMENT - CONTINUE READING BELOW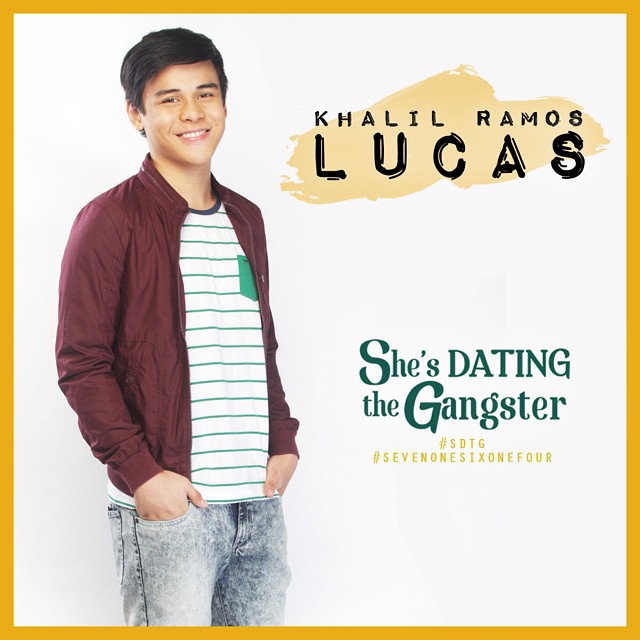 via Facebook (Star Cinema)
Maalala Mo Kaya: Stars. So maybe this was Khalil's chance to friend-zone someone onscreen? JK. He played Mark on this episode of MMK—a guy who's in a non-relationship with Miles Ocampo's character and gets another girl pregnant! What a complicated turn of events!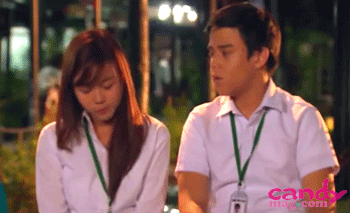 ADVERTISEMENT - CONTINUE READING BELOW
Candy Cuties mini-mag cover boy. Of course we won't dare not mention Khalil as the cover boy for this year's mini-mag, where he's looking so handsome as always.
Want to know more about Khalil? Grab a copy of the September issue now or subscribe to our digital edition via App Store, Buqo, or Zinio!
ADVERTISEMENT - CONTINUE READING BELOW