It's always satisfying to watch the new generation of showbiz royalties follow in their parents' footsteps. Some may argue that they only have a well-known last name, but celebrity children today continue to prove that they're capable of paving their own paths as individuals in the industry. For instance, Chesca Garcia and Doug Kramer's eldest daughter Kendra Kramer is a young starlet in the making. With her elegant OOTDs and youthful charm, it's easy to understand how Kendra has built a loyal following at a very early age. 
Curious to know more about her? Ahead, read about five fast facts you might not know about Kendra: 
1. Kendra is now a teenager. 
Clair Kendra Kramer was born in the Philippines on June 25, 2009. Yup, that means she's now a full-fledged teenager as she just turned 13 two months ago! In her latest birthday celebration, she channeled "White Swan" vibes and wore a white tulle dress by Mimi Lazaro, one of her mom's favorite designers. To mark Kendra's entry to teenhood, her parents also gifted her with a stunning Rolex watch fit for a blossoming lady. How time flies—Kendra's definitely all grown up now!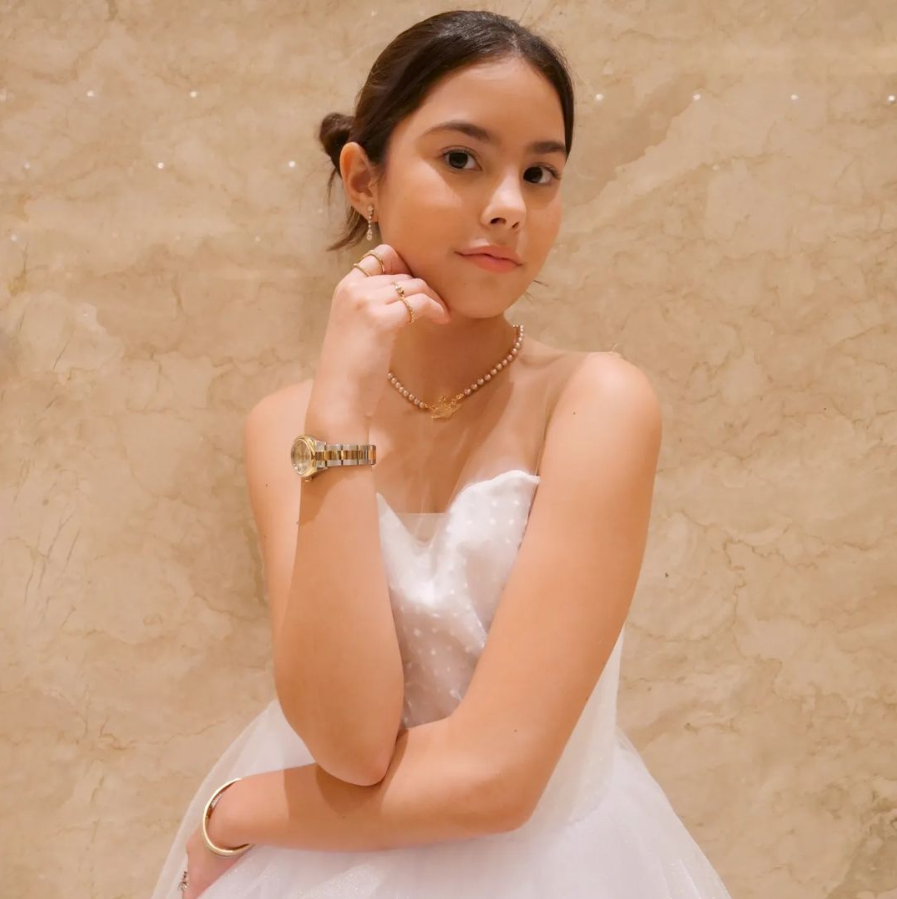 ADVERTISEMENT - CONTINUE READING BELOW
2. Kendra is an up-and-coming fashionista. 
It only takes a quick scroll through Kendra's Instagram to realize that this girl knows fashion. Taking after her mom's impeccable style, Kendra enjoys wearing chic and eye-catching OOTDs that are bound to stay stylish forever. And she's not just good at dressing herself—she's passionate about it, too! 
When she did a room tour vlog earlier this year, Kendra confessed that her walk-in closet is undoubtedly what she loves the most about her room. Despite being only 13 years old, her wardrobe is already brimming with timeless designer pieces that she'll continue to cherish well into adulthood. It's also a bonus that some of her faves happen to be vintage pieces that have been passed down to her by her mom! For example, Kendra's beloved Gucci flap bag and Coach shoulder bag are some of the first branded bags that Chesca bought with her own money when she was still a teen actress.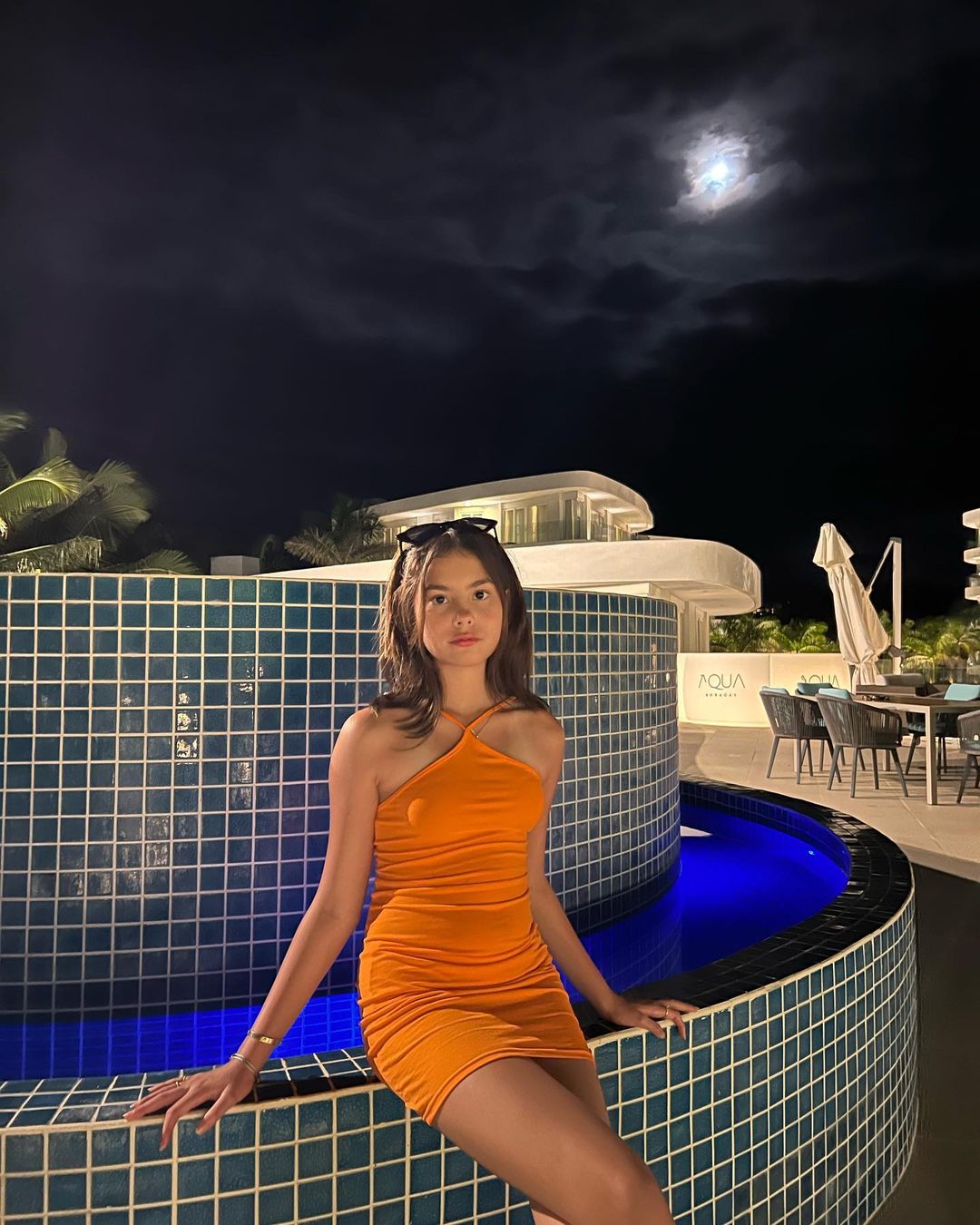 3. Kendra is a model and beauty queen in the making. 
ICYMI, Kendra did an ultra-glamorous pictorial styled by Rain Dagala and Em Millan of #TeamRainxEm last January. The avant-garde photoshoot immediately went viral online, with netizens hailing Kendra as the "future Miss Universe" because she supposedly looks like Catriona Gray. A few months later, Kendra also recreated runway-worthy poses with New York-based Filipino supermodel Hannah Locsin. Of course, this led Kendra's fans to swoon over the teen's effortless modeling skills.
Kendra's parents are also well-aware of their daughter's potential as a model and beauty queen, but Chesca later clarified that school is Kendra's top priority for now. "Those things can wait, and right now, it's not a priority," Chesca explained in a past podcast interview. "The priorities for her are to do what she has to do, go to school, finish her studies. Also, she's into sports, for her to really enjoy that and set goals for the things that she needs to do. I think in a time when it is already right, we will get to that point, but while it's not yet there, we focus on what is now."
ADVERTISEMENT - CONTINUE READING BELOW
4. Kendra is a proud K-pop fan. 
Fashion and modeling aside, Kendra also enjoys listening to K-pop! She has a shelf chock-full of K-pop merch in her room, from BLACKPINK and TWICE to TXT and BTS. The whole Kramer family even got to meet iKON's resident rapper Bobby during their 2018 concert in Manila. You can also spot Kendra and her friends jamming to different K-pop songs in her IG reels! One of her reels was even reposted by TWICE's Nayeon after she received a signed "I'm Nayeon" album for her 13th birthday. She's such a lucky fangirl! 
5. Kendra is a loving daughter. 
Kendra's not the type to get shy about showing affection for her family members. Case in point: Her IG feed is filled with appreciation posts for her parents! Just recently, she posted the sweetest message for her father after they went on a sweet father-daughter dinner date. Plus, her post prior to that was a heartfelt birthday greeting for her mom!