If there's one celebrity kid who's making a name for herself with her ~*ultra stylish*~ 'fits and beauty queen-like lewks, it's definitely Doug and Cheska Kramer's eldest daughter, Kendra. One scroll through her Instagram account and you'll immediately notice that she doesn't shy away from the camera, often sharing photos of herself in model-esque poses.
With her charming looks and undeniable talent, it's no surprise that the 13-year-old celeb daughter *dreams* of becoming a supermodel someday. When asked about what she wants to be when she grows up, Kendra answered: "I really love fashion. I love it so much. So, I think one [of my dreams] would [be a supermodel]."
However, Kendra acknowledges that she can't be a supermodel forever. "I cannot model forever, so coming in second I would say businesswoman," she says. "Then third, a doctor. I really like [to be] a doctor because they help people and it's a really respectable job." Aww!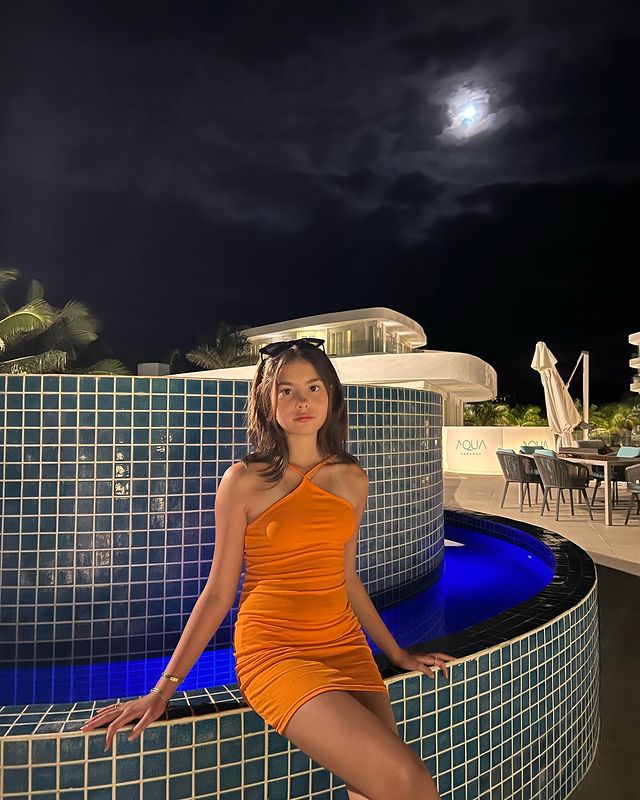 IMAGE Instagram/kramer.kendra
ADVERTISEMENT - CONTINUE READING BELOW
Of course, her dad believes that she can do whatever she puts her mind to!
"You know what I like about Kendra? It's when she puts her mind to something, she will excel. Right now at 13, when you put time to swimming, you excel. You're getting better as you keep practicing," he quips.
Kendra agrees, "Whenever I put my mind into it, I put so much time [into it]. I really do great at it." You go, girl!