All Access
Katy Perry's Teenage Dream
Katy Perry talks about "Teenage Dream" and the feeling of falling in love for the first time.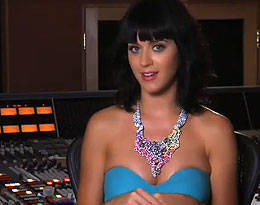 <>
Katy Perry
named her album
Teenage Dream
because it makes you feel this euphoric feeling. When you're a kid, when you're a teenager falling in love for the first time. Or if you have fantasy like having a poster on your wall and wanting to meet that person.
Teenage Dream
is that feeling that Katy wanted to evoke—kind of like wanting you to fall in love with her. She hopes that her record will make you fall in love again. <>
Teenage Dream
is available in record bars nationwide, released under Polyeast Records.
The kind of wholesome content we all love to see.
Being away from each other teaches you to cherish every moment together even more.
Your Moon sign is all about your most intimate feelings, fears, and desires.
Gotta stay cool, fresh, and iwas pawis.
Remember the show Codename: Terrius when it was aired on ABS-CBN?
At 23, he is the youngest elected mayor in the country.
Rest in peace, Coach Aric.