Kadenang Ginto used to be one of the most popular television series in the Philippines. Not only did the show produce the most promising teen stars of this generation, but the entire cast also shared a ~*chef's kiss*~ chemistry as they interacted with veteran stars and up-and-coming artists alike. 
Although the actors went on their separate ways and pursued different career paths when the show ended, it didn't stop them from interacting on social media. Fans have been keeping an eye on the social media of the cast in hopes of a reunion. 
To the fans' surprise, Dimples Romana a.k.a Daniela Mondragon, posted a story with her co-stars Francine Diaz and Andrea Brillantes from Deo Edrinal's birthday party last night.  
Dimples Romana tagged Francine, "Hey my baby Cassie @francinediaz."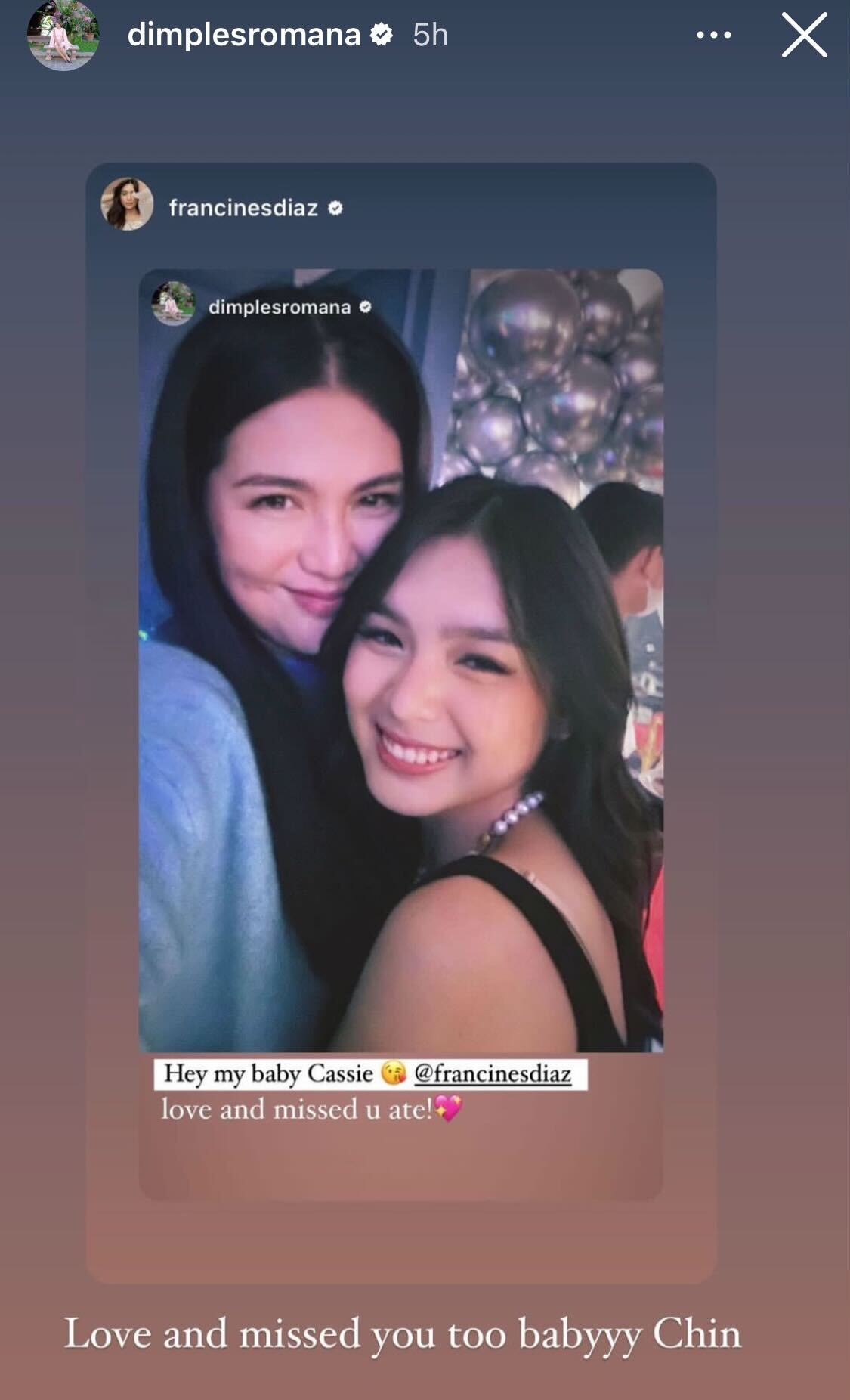 ADVERTISEMENT - CONTINUE READING BELOW
ADVERTISEMENT - CONTINUE READING BELOW
The two continued to exchange posts. Francine reposted the story, "Love and missed u ate!"
Dimples replied to Francine, "Love and missed you too babyyy Chin"
That's not all! Dimples also got to reunite with her daughter in the show, Marga a.k.a Andrea.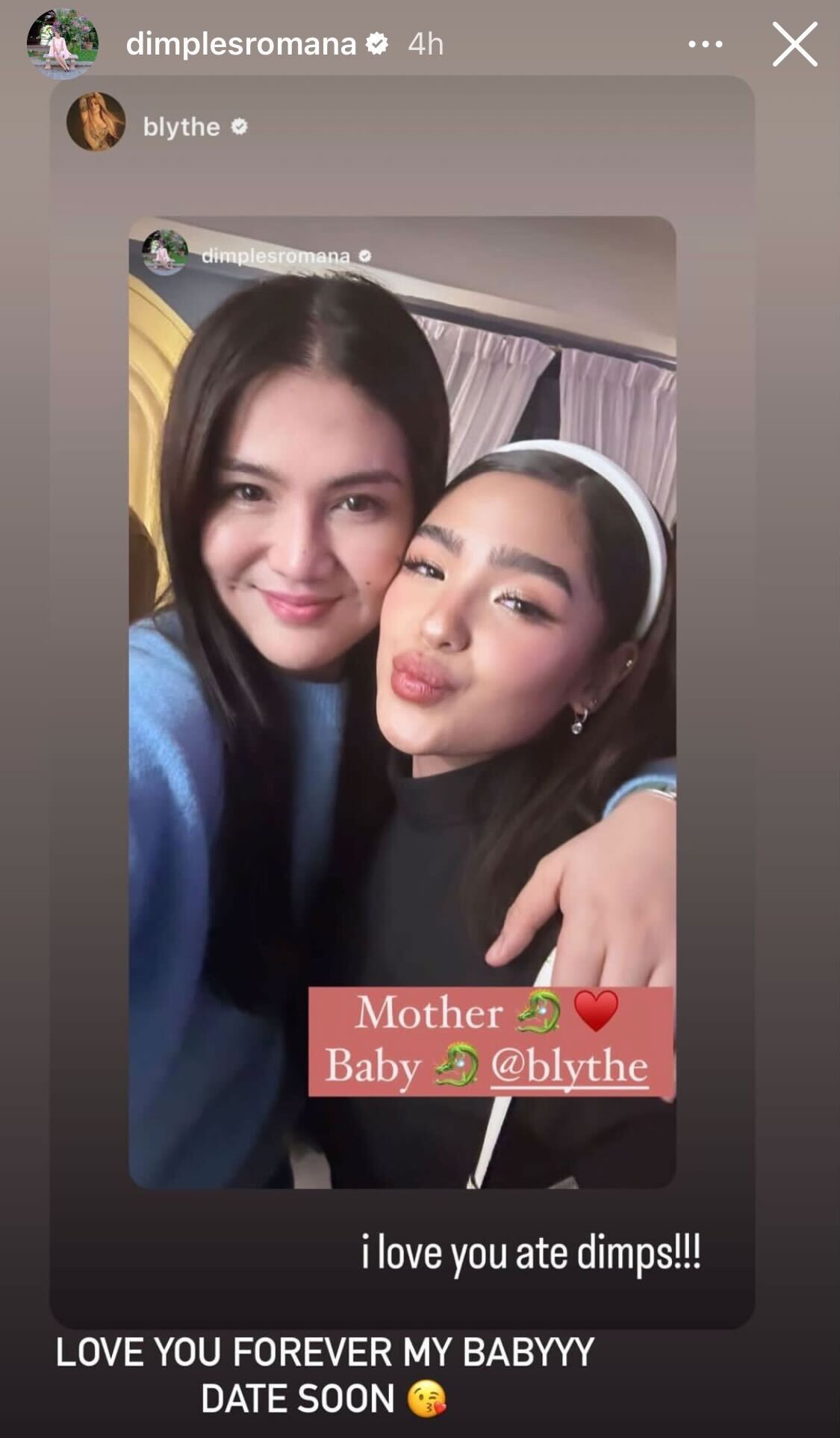 Andrea Brillantes mentioned her mom in the show, "I love you ate dimps!!!" to which Dimples replied, "LOVE YOU FOREVER MY BABYYY DATE SOON"
ADVERTISEMENT - CONTINUE READING BELOW
Awww, they're so cute! We can't wait to see more of them!
READ MORE: 
This Was Francine Diaz's Exact Reaction When She Got Cast in 'Kadenang Ginto'
Cute! The Mini Fridge in Andrea Brillantes' Room Is Actually a Gift From Her 'Kadenang Ginto' Mom
Andrea Brillantes Just Congratulated Francine Diaz & Seth Fedelin on New Show
Seth Fedelin to Andrea Brillantes and Francine Diaz's Bashers: "Tama na po yung issue"