Collecting merchandise is one of the most fun parts of being a K-pop fan, but some people take things further than others. Much like what was reported in a recent episode of Kapuso mo, Jessica Soho (KMJS) last March 5, a young K-pop fan ended up taking over P2 million from her grandmother's small business to purchase her idols' memorabilia.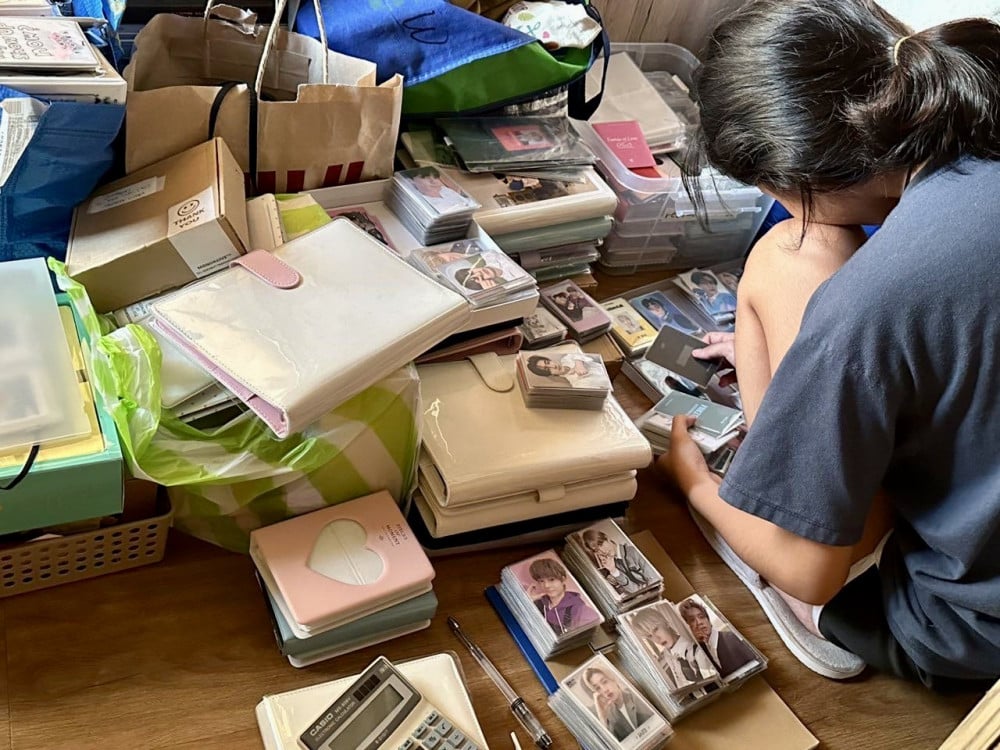 "Bea" has been a fan of K-pop since she was in Junior High School, and she has been nothing but dedicated to her favorite groups. She was initially using her daily stipend of P450 to buy some merchandise and then she started getting her hands on some incredibly expensive items. And when she ran out of money, she turned to her grandma's cash register.
While her collection increased, her family was losing profit from their business. Her massive collection consisted of numerous BTS, BLACKPINK, NCT, and ENHYPEN memorabilia—all of which were estimated to cost around a whopping P2.7 million.
ADVERTISEMENT - CONTINUE READING BELOW
It didn't take long before Bea's aunt accidentally discovered the plethora of K-pop albums, photocards, and other merchandise stashed away in Bea's closet. Her family eventually realized that Bea was the culprit of the missing funds.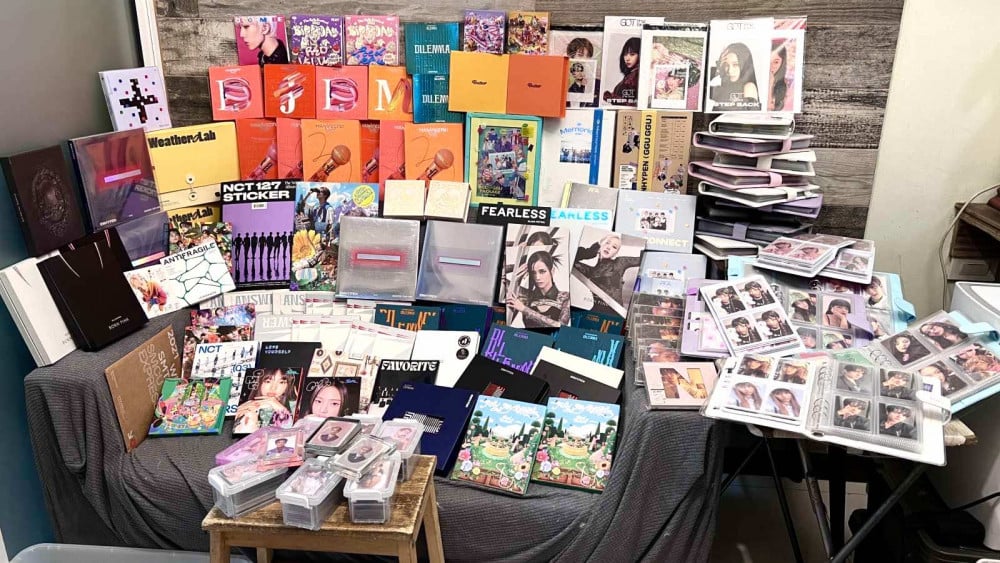 The prices of K-pop products were revealed throughout the show, particularly highlighting limited edition NCT photocards that can go up to P50,000 each or more, especially if they were bought via bidding. Only select fans across the world have possession of this ultra-rare memorabilia, unlike other mass-produced photocards which commonly do not go past the P500 mark.
Naturally, this ensued chaos on social media. Concerned netizens weren't too pleased with how they were represented and stated how KMJS also failed to mention that not *every* photocard is worth that much, baiting casual viewers of the show to assume otherwise.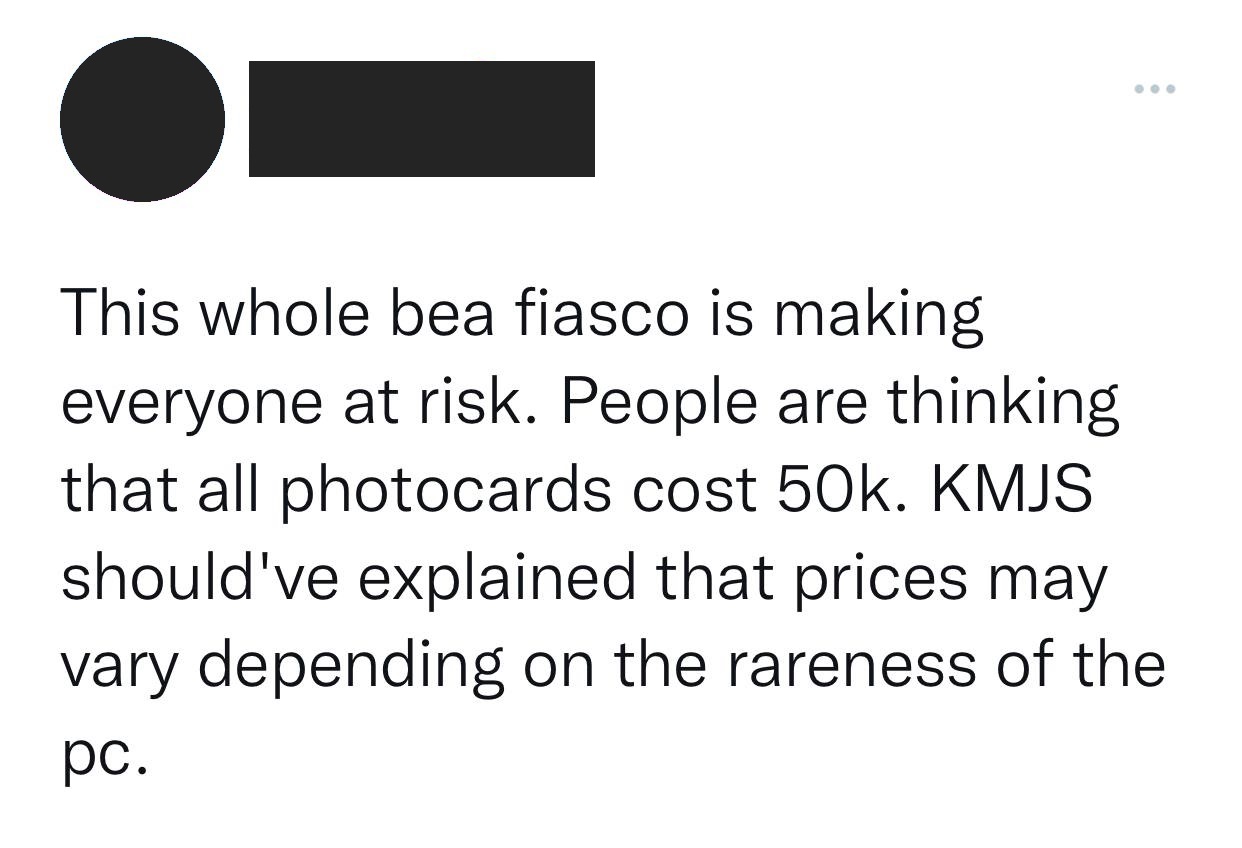 The situation took a sharp and unfortunate turn when a netizen took to Twitter how her photocard was allegedly stolen at MRT Cubao. This ensued numerous similar cases in which innocent K-pop fans were being robbed of their merchandise over misconception of the value of their photocards.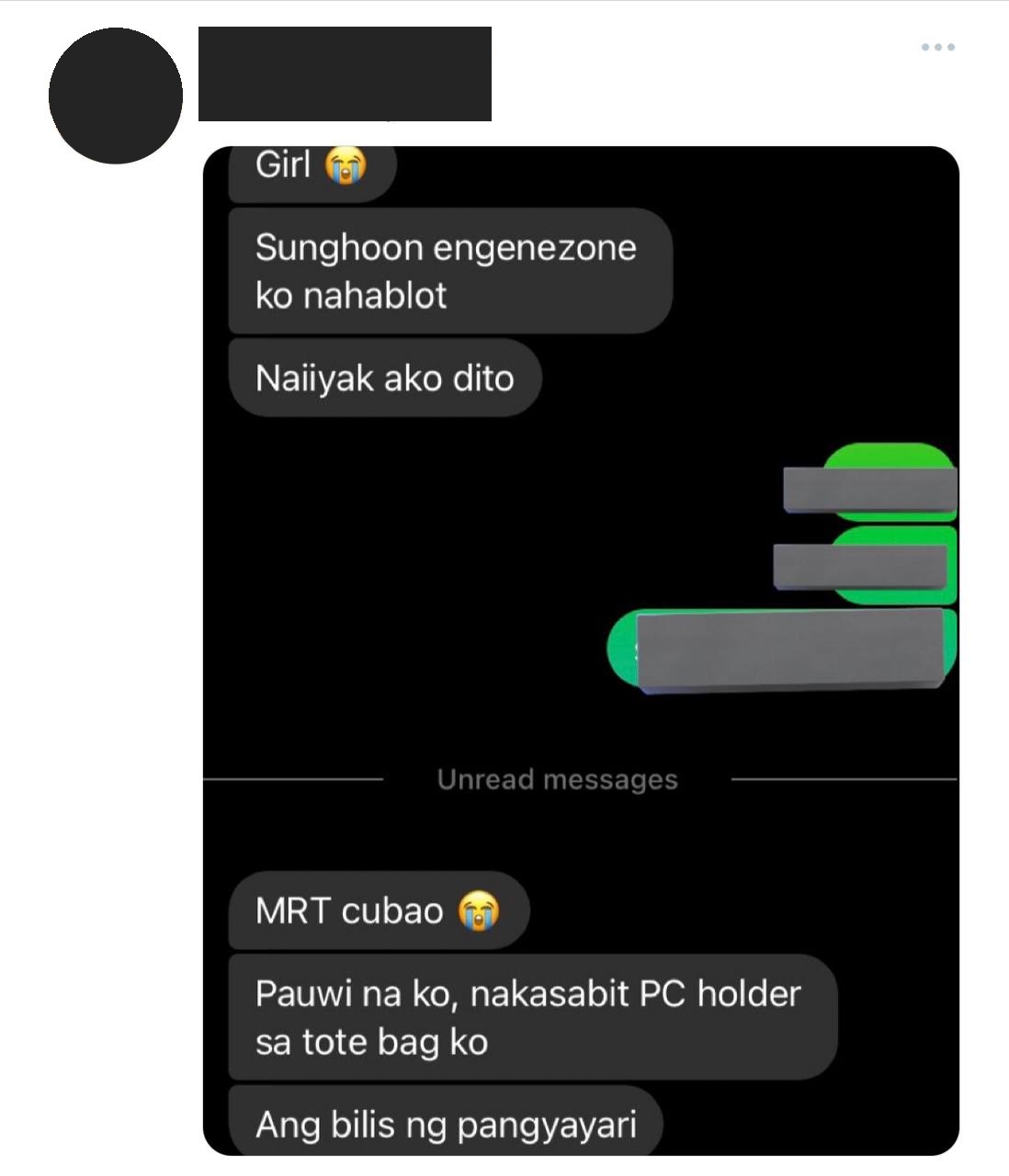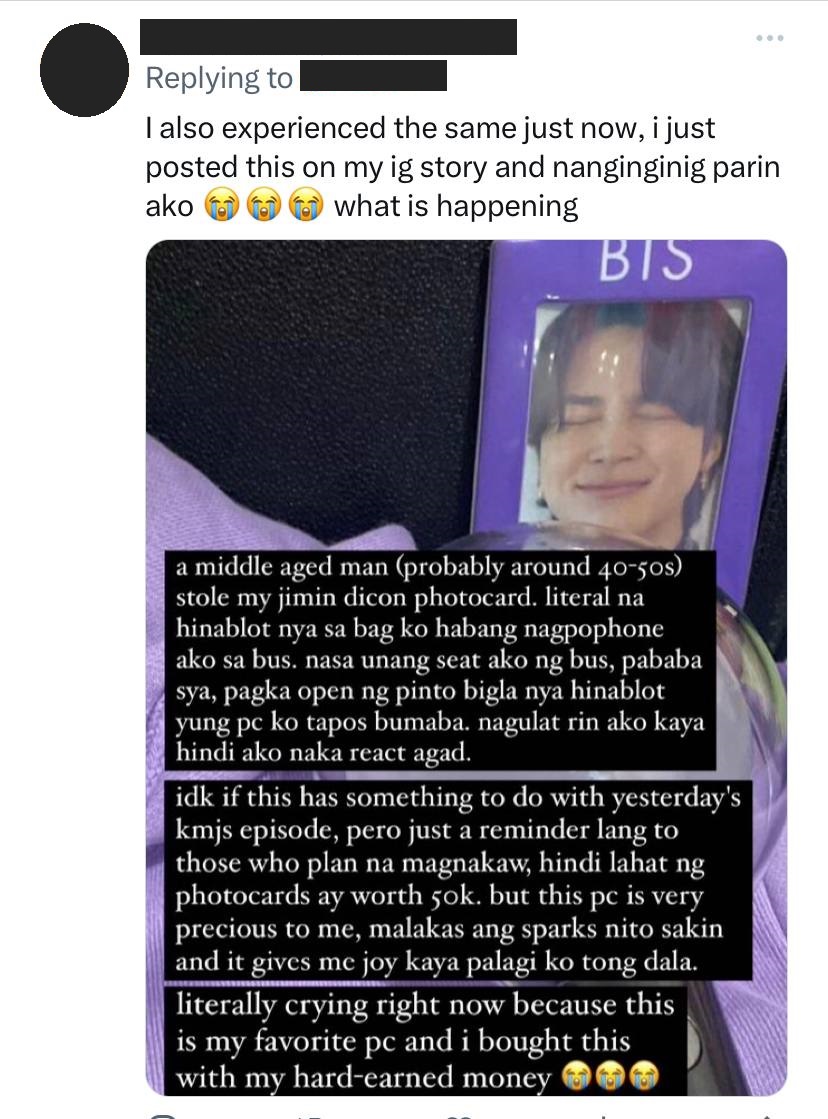 ADVERTISEMENT - CONTINUE READING BELOW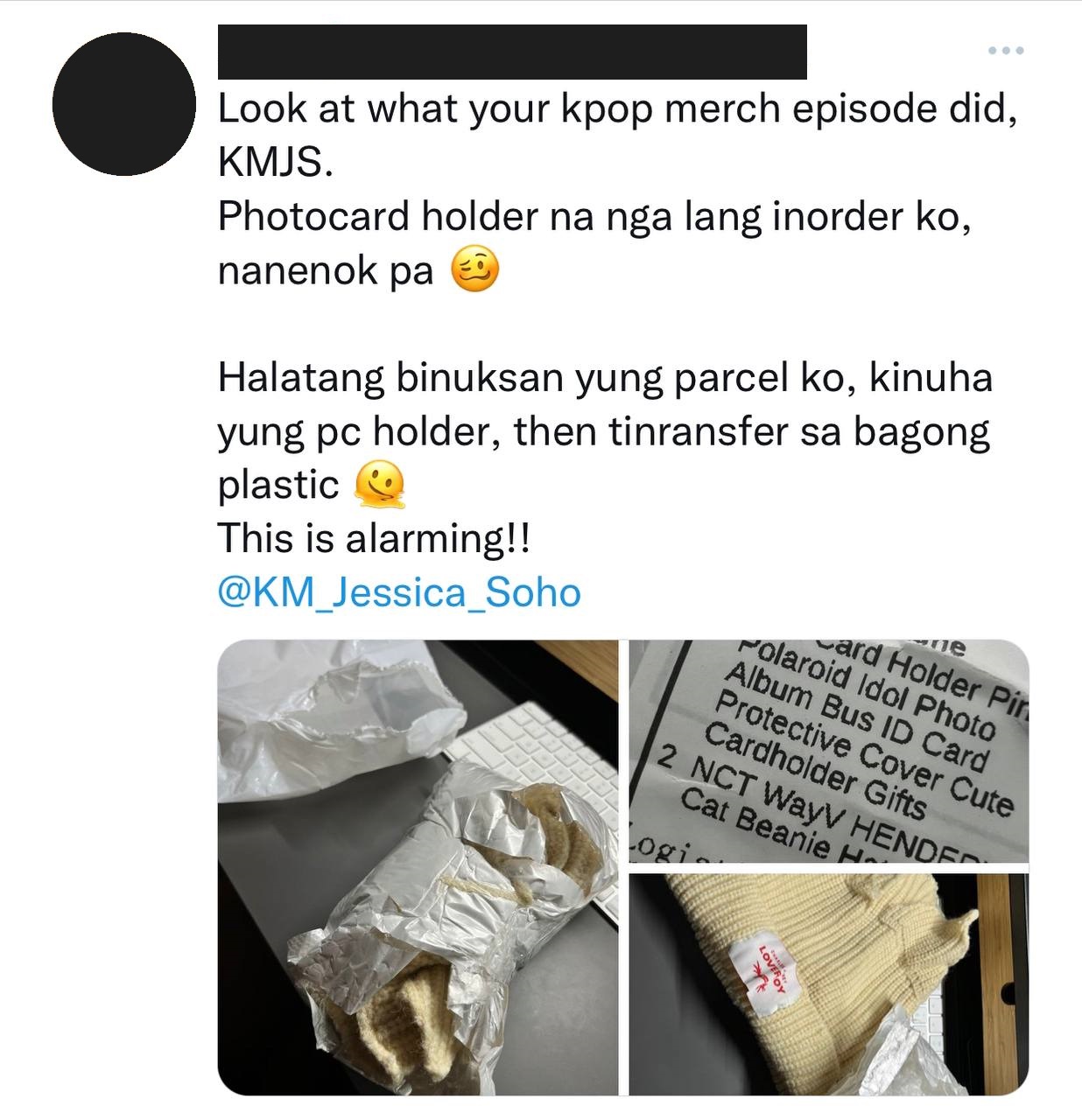 Fans were saddened how this KMJS episode has given rise to a negative perception on K-pop fans. Some netizens said that a lot of them had worked hard to buy their collection and that they shouldn't be generalized by a few bad apples.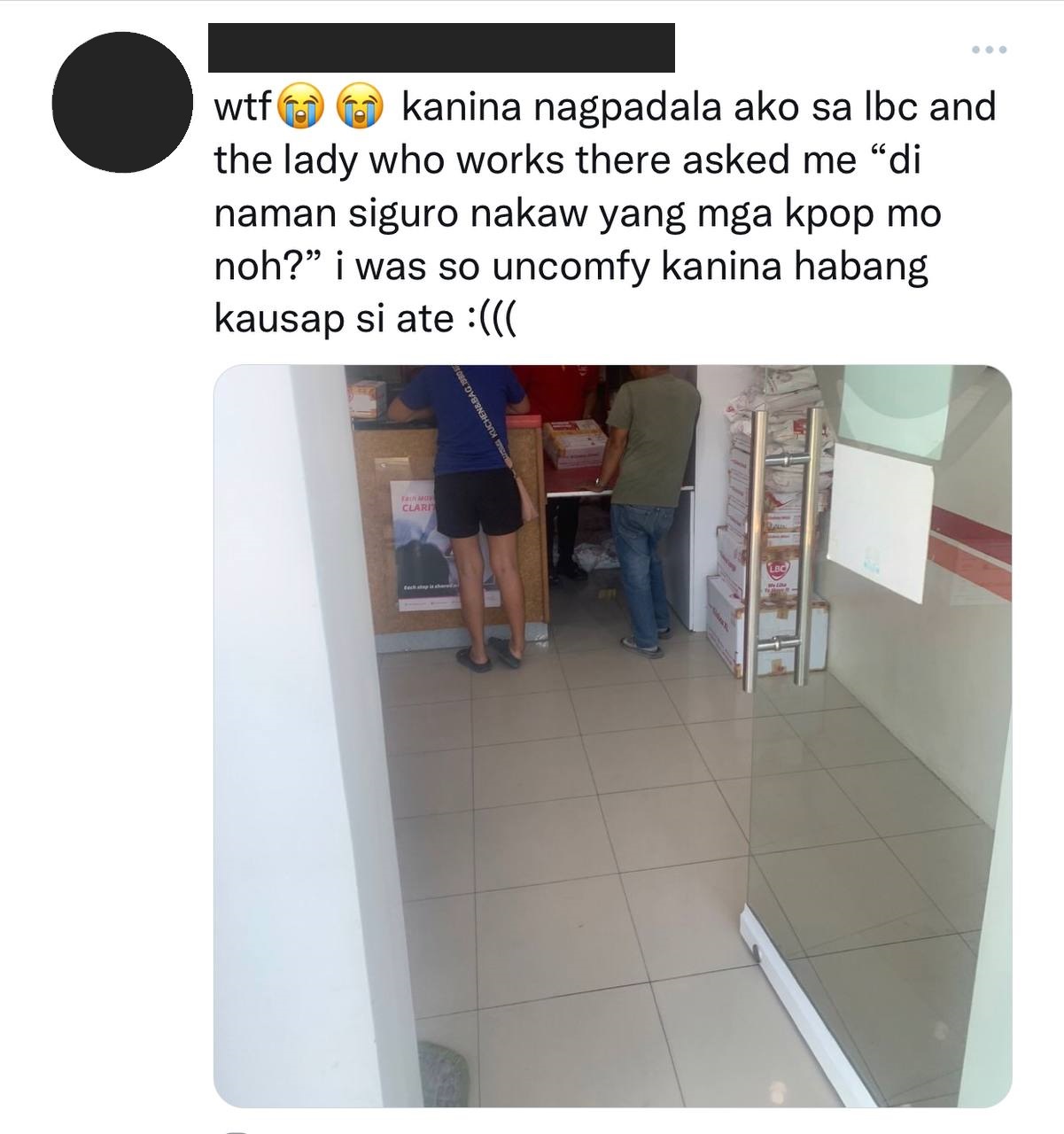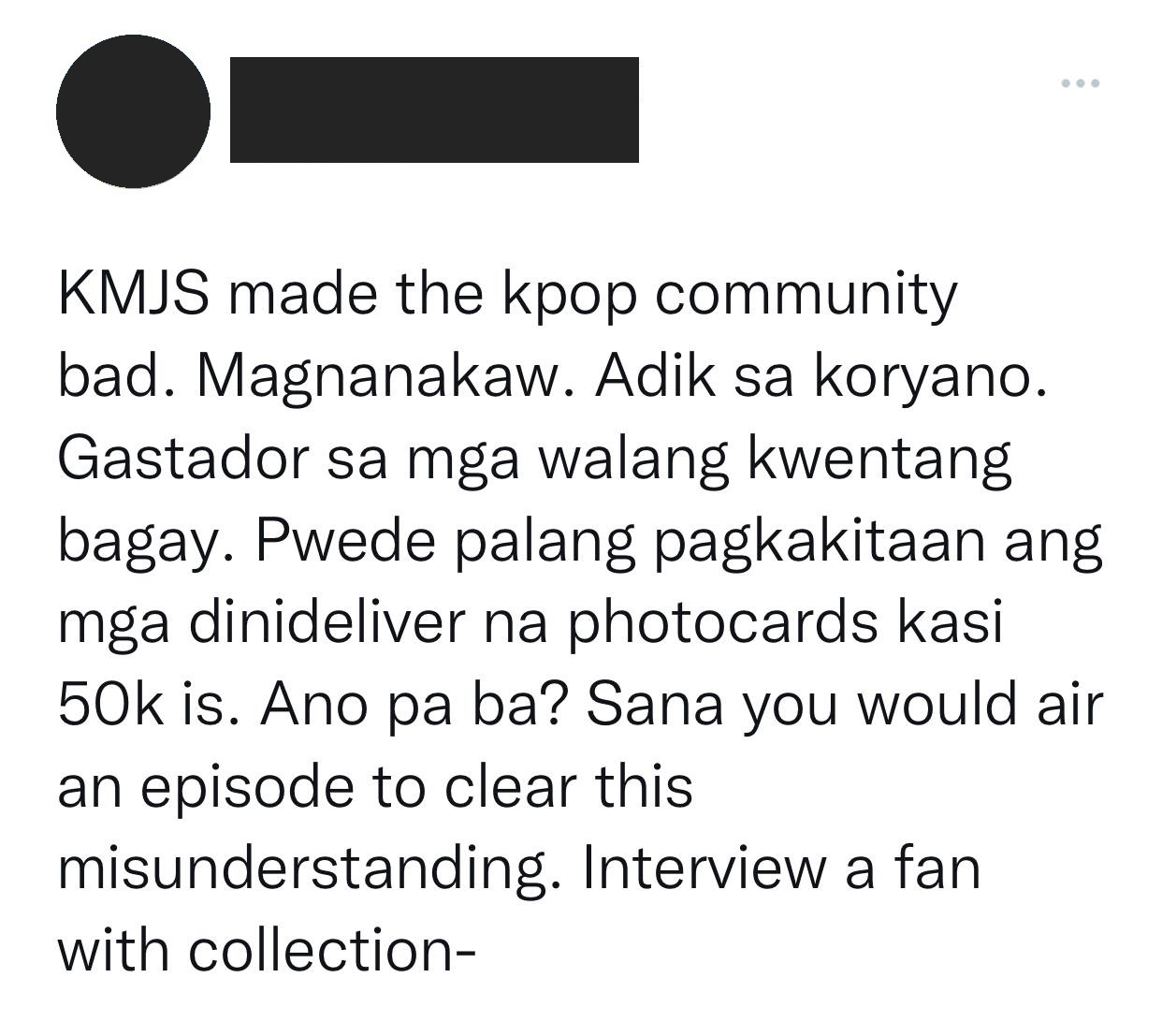 Following these incidents of petty theft and discrimination, some K-pop fans have expressed worry over their safety and raised concerns over the dangers it poses to their community.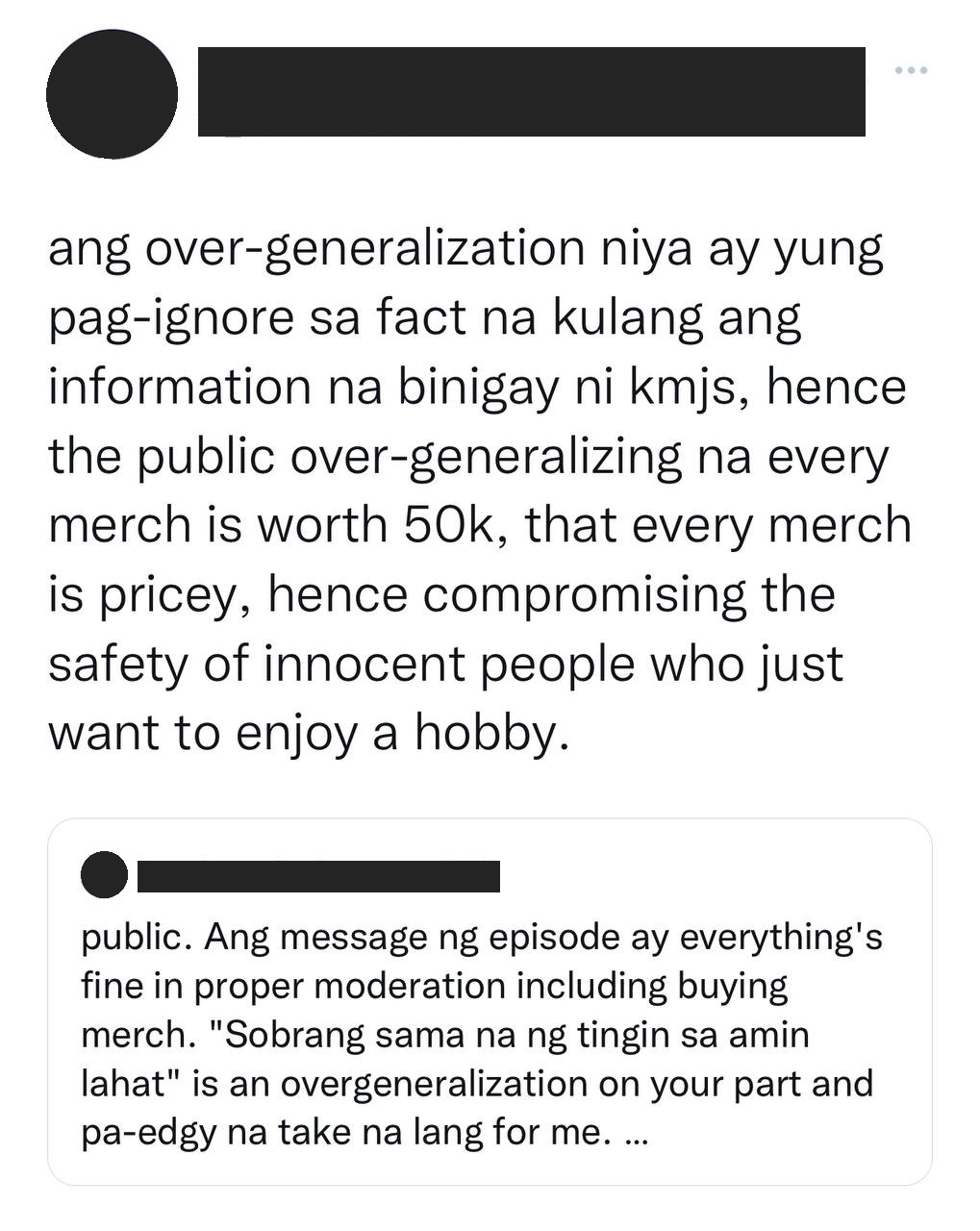 ADVERTISEMENT - CONTINUE READING BELOW
As a response to the public turmoil, KMJS has made an official statement on their Twitter account that they are holding accountability over the situation—including the crimes that have been committed as a result of Bea's story. They also encourage fans to report to the police if ever the same case occurs.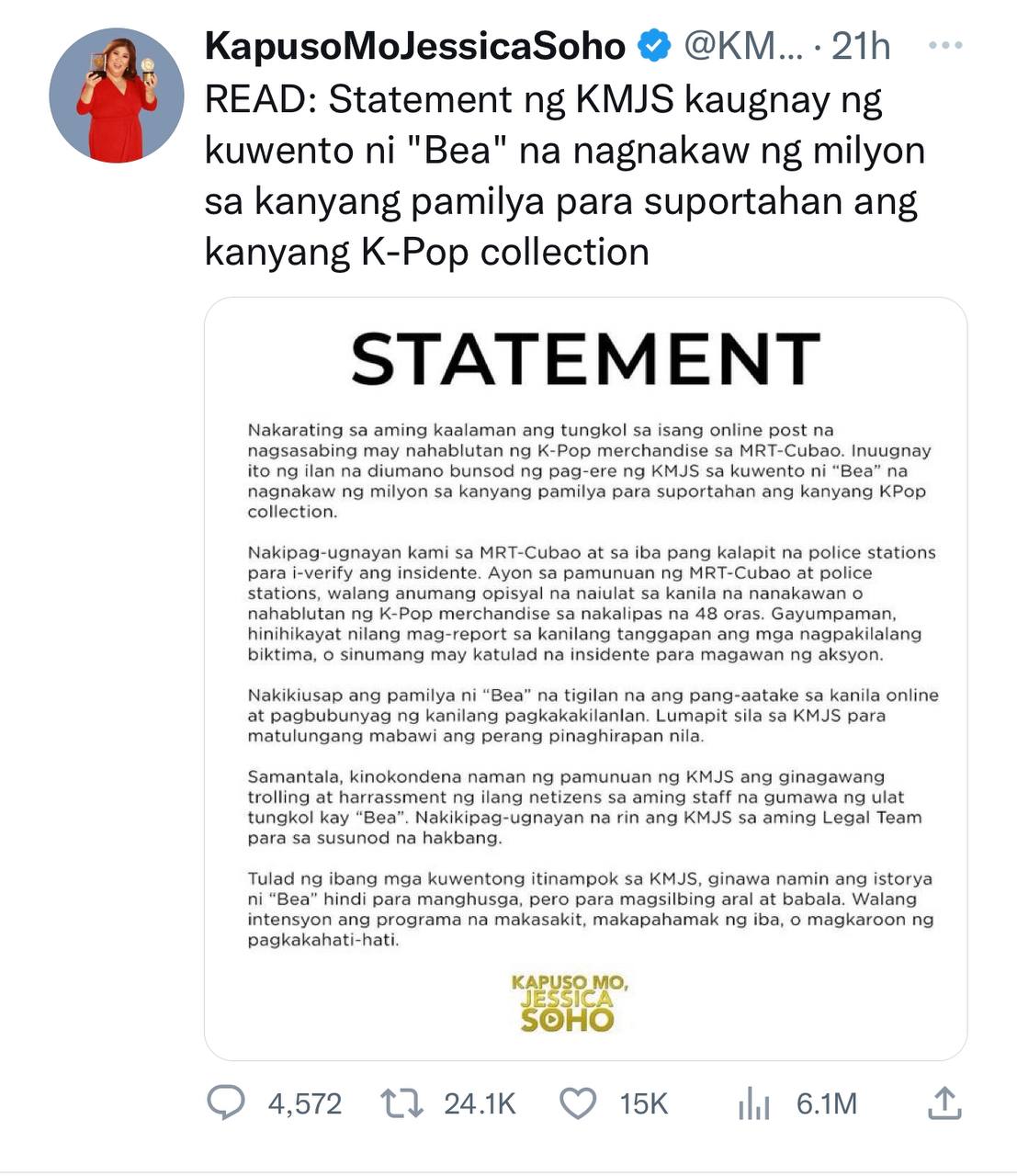 However, K-pop fans remain enraged and unsatisfied with their response as the damage has already been done. Netizens claim that this fiasco had caused irreversible damage to the Filipino K-pop community and only risked the safety of innocent fans.
Ultimately, this proved to be a wake-up call for a lot of K-pop fans—prompting calls to fangirl moderately and collect merchandise responsibly.