You must be asking yourself, "Why the hell would I listen to a dude on which Korean drama series to watch?"
Well, guys have feelings, too, you know. While you won't see most guys sharing clips of memorable scenes or giving unsolicited commentary on disappointing parts via Facebook (although I'm not most guys, he he he), we have our own ways of expressing fandom and appreciating stuff that are normally associated with the opposite sex, albeit more subtle—like following the actresses on Instagram, despite not being able to understand a single word on their posts.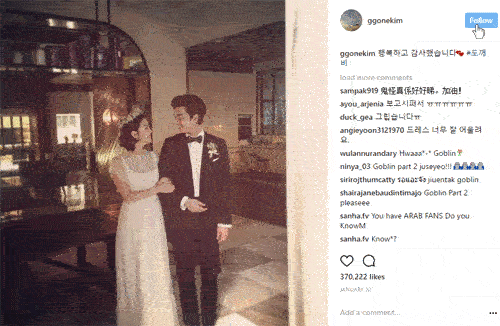 Apparently, this part of the Korean wave is one of those ~*THINGS*~ that makes us tick.
ADVERTISEMENT - CONTINUE READING BELOW
In my case, I watch K-Dramas to cope with the stress of everyday life, due to its predominantly light-hearted subject matter and execution, not to mention all the dreamy actresses involved. Full House (Song Hye Kyo), The Vineyard Man, and Coffee Prince (Yoon Eun Hye) are easily some of my all-time titles, while the coming-of-age favorite Weightlifting Fairy Kim Bok Joo (Lee Sung Kyung) brought me back to the genre recently.
Yet ironically, unlike those I've just mentioned, the series that I'm about to talk about presents a storyline where all the overall comedy factor could do is basically stretch an obviously tragic plot.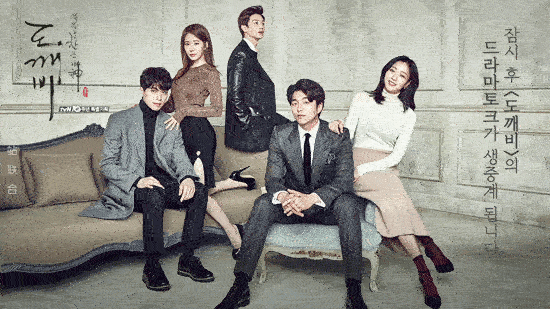 PLOT
Goblin (or the Guardian: The Lonely and Great God) tells the story of an immortal being (played by Gong Yoo) who is faced with the worst possible dilemma. Having roamed the Earth for almost a millennium (939 years, to be exact) as a powerful deity, the Goblin must find the only person who can pull the ethereal sword out of his chest that has pained him forever—the Goblin's bride, 19-year-old troubled student Ji Eun Tak (Kim Go Eun).
THE TRICKY, SAD PART
Breaking the curse of outliving his loved ones, which meant seeing generations of them die, is as good as ending his very existence. If that isn't depressing enough, supporting characters like the Grim Reaper (Lee Dong Wook), Sunny (not Sun Hee, LOL, played by Yoo In Na), and Yoo Deok Hwa (Yook Sung Jae), among others, will enter the ill-fated couple's lives to animate, orchestrate, but really, only complicate their seemingly hopeless love story.
ADVERTISEMENT - CONTINUE READING BELOW
As much as Goblin was about the romance between Eun Tak and the Goblin, the most effective pairing turned out to be the bromance between Gong Yoo and Lee Dong Wook, both as actors and their characters.
You don't even have to watch the behind-the-scenes specials (yup, I did that) to witness the innate chemistry that they shared, especially when throwing lines at each other. This aspect was crucial in setting up the major development of the Goblin and Grim Reaper's relationship.
Our main girl may not catch your fancy at first...until Go Eun breaks out a smile that can light up the whole Quebec. A lot of Korean idols can pass off as actresses in terms of look, but few are genuinely interesting and equally talented like the multi-awarded thespian. Eun-tak's stubborn and sweet demeanor can easily grow on guys who watch the series and remind them of first love. Try not to gush over the first time she tells Gong Yoo, "Saranghae!"
ADVERTISEMENT - CONTINUE READING BELOW
PROS
What separates Goblin from its K-Drama counterparts is the complex yet easy-to-follow story progression. Despite the never-ending subplots (like backstories of the ghosts) and twists, these elements didn't stray the real issue from the main narrative and even reinforced it. Kudos to creator Kim Eun Sook (Lovers in Paris, Secret Garden) for being able to employ her screenwriting prowess in this mythological adaptation.
CONS
If there were a few things that I wasn't too fond of about Goblin, though, one was the drawn-out emotional scenes. Maybe girls will appreciate extended cuts where Gong Yoo looked like he was shooting the music video for "Winter Is Coming," but count me out. The directors could've gone with more banter or addressed the next matter that I'm going to point out.
Another total letdown for me was the poor ending that was given to some of the important minor players. I felt that Eun Tak's least favorite ghost (Park Kyung Hye) and the show's main antagonist, Scholar Park, (Kim Byung Chul) were too important to the plot to have weak character resolutions. This was noticeable, considering that majority of the cast were done ample justice.
ADVERTISEMENT - CONTINUE READING BELOW
Scholar Park isn't pleased, too. LOL!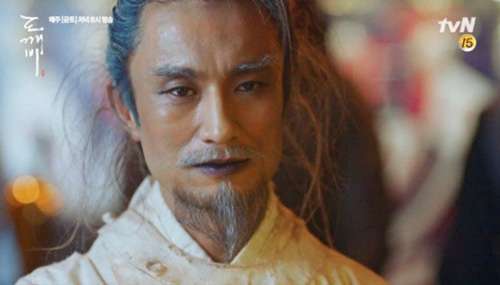 Like most of my girl friends, I found myself rooting for—or as hardcore K-Drama fans would say, "shipping"—the Sunny and Grim Reaper tandem. Their contrast in dispositions (he is naïve, she is tough) was the perfect take-off point on how things unfolded between this amusing couple. The OST "I Miss You" was tailor-made for the love team and their status; plus, it almost brought me to tears when played alongside their parting sequence. #NoShame
ADVERTISEMENT - CONTINUE READING BELOW
Shipping Sunny and the Grim Reaper also had to do with my lingering aversion towards the futility of Goblin and Eun Tak's situation. To put things into a harsh perspective, seeing the tragicomedy slowly materialize was like living in the biggest false hope, without a happy ending given the dire circumstance. One way or another, Eun Tak has to fulfill her unfortunate purpose, with him not being able to do anything but perish helplessly.
SHOULD YOU MAKE BABE WATCH IT?
Guys will find Goblin worth checking out not primarily because of the action and fantasy elements. Personally, I almost didn't make it past the first episode after it appeared to be the same-old periodic drama in the first 30 minutes.
Instead, guyswill get hooked because of how almost seamless every detail, development, and character was mapped out. Just when you thought that you already know a particular face full well, the show reveals the part that he had played in one of the Goblin's past lives. As such, the end of each episode promises another emotional rollercoaster in the next one. And based on my years of watching experience, no male human being alive is safe from Eun Tak's infectious grin.
ADVERTISEMENT - CONTINUE READING BELOW
With the K-drama clocking in at the usual 16 episodes (one hour and 15 minutes each), binging on this with your significant other over the weekend is actually doable. But only carry on if your boyfriend doesn't mind getting soaked with tears or hurt when you start playfully hitting him while laughing.
Goblin is a mixed bag of heavy and light moments in their most extreme forms, so overblown reactions are fairly common. Rather, if you want to see your partner in his most vulnerable state or vice versa, this series is the right one for you.
If you want to see your partner in his most vulnerable state or vice versa, this series is the right one for you. 
Goblin is exactly like its titular character: unforgivably lonely yet shining in everything else. The star-crossed love story is perfect for hopeless romantics who have no problem kidding themselves about forlorn romance and still get away with it.
Watch Goblin on Viu or every weeknight on ABS-CBN.