One of the celebrity daughters who are currently making social media buzz is Juliana Gomez, albeit she takes a different route from her famous 'rents and is pursuing a career in fencing instead. Aside from traveling to several countries to compete and represent the country, she's also a full-time student at the University of the Philippines Diliman, taking up BS in Public Administration.
In her recent interview with Pia Arcangel, the 22-year-old girl was asked about her decision to choose UP instead of studying abroad for college, which was the common *next step* that her peers from international high school took. To which, she answered, "I didn't really feel the need to go abroad because I feel like I'll be given the same opportunities if I went to UP." 
"I mean, it's one of the best universities here in the Philippines. My parents came from UP, my grandfather came from UP. So it only felt right to get into that school."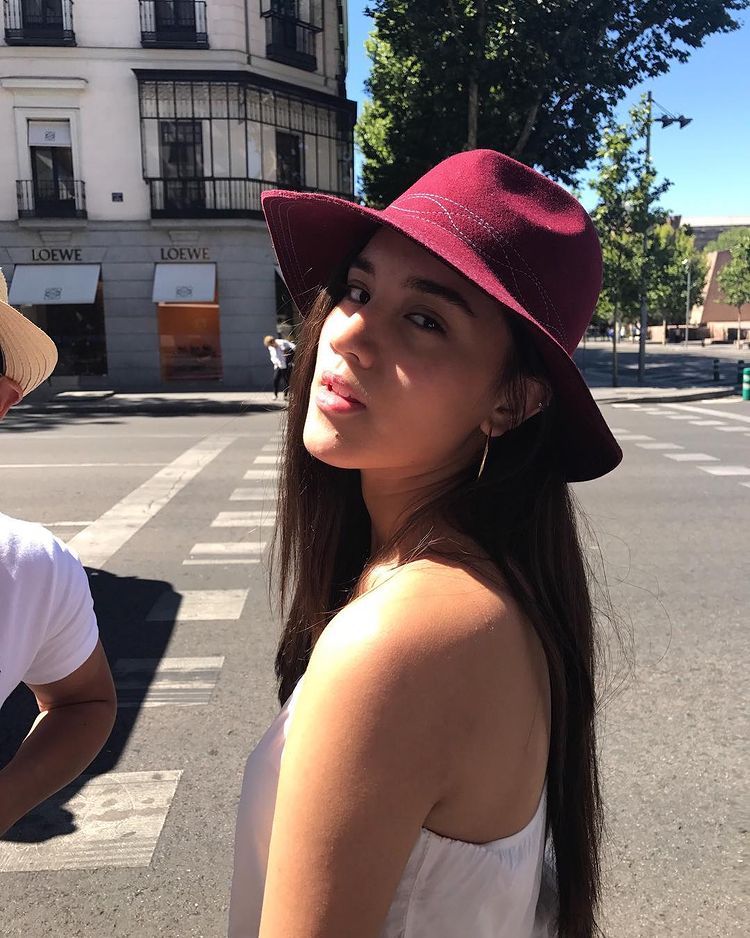 ADVERTISEMENT - CONTINUE READING BELOW
It's public knowledge that she and her parents Lucy Torres and Richard Gomez share a tight-knit bond, so it's only natural that she also thought of them when making her decision. "I didn't like the idea of living away from my family. But that's just my personal opinion because I'm sure other people feel differently, which is why they do decide to move abroad. But I feel okay staying here."
She added, "I never imagined my college life being elsewhere. Also, my parents made it clear that they prefer me to stay here. Which is really okay, like, I didn't contest na, because I wanted to stay here, too."
Given that she looks up to her parents, would she pursue a career in politics in the future too? Juliana offered a sensible answer. "It's definitely too early to say because I'm still in school, and I'm still in the early stages of my fencing career. But I've been exposed to that life since I was ten because, in 2010, that was the year my mom entered public service. I definitely gained interest towards that sort of thing. But right now, I'm enjoying just watching them from the sidelines and seeing how it's done."
You do you, Juliana!