In the press conference for the Vivamax series The Seniors, Julia Barretto shared that one of her regrets was not being able to go to college. After taking a year off after her high school graduation, the 25-year-old actress ended up not going to college due to her showbiz commitments. 
"After I finished high school, I thought I was just going to take a gap year before doing college but you know, up until now, that's still something that I wish to do. Education is such a valuable thing," she shared.
She also took the time to share advice about pursuing education if you have the chance to do so. "Sa pag-aaral, my advice is don't take a gap year because it's going to be a gap forever (laughs). You're lucky enough and blessed enough if you have it. If you have it, keep it. Isagad mo na yan."
ADVERTISEMENT - CONTINUE READING BELOW
She continued, "You enjoy the opportunity because not everybody gets to have that opportunity. Even I don't have the time for that right now and I wish I did. Just value your education because sometimes you always joke around na 'Hindi naman natin gagamitin yan,' but you'll be surprised where your education can take you and how it can shape you as a person in the future."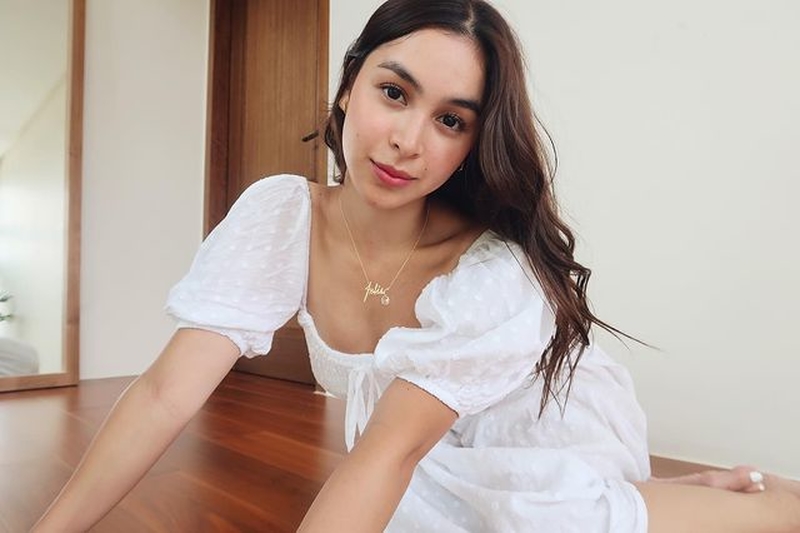 Despite not going to college, Julia shared that one of her proudest moments when she was still in school was being able to graduate from high school. According to her, it was a promise she made to her mom Marjorie Barretto. "I remember yun lang yung rule sa akin ni mommy for me to fully be in show business, her only request was makatapos lang ako ng high school," she divulged.
Even though she's busy with her acting projects, the 25-year-old said that the thought of pursuing a degree is always on her mind and she remains hopeful of going back. "Next na lang is college, sana mahanapan natin ng oras yan," she said.