ICYMI, Leon Barretto has been uploading a lot since he started his YouTube channel last month. Just recently, he posted a video with one of the most requested guests on his channel... his sister, Julia Barretto! While he has made a couple of appearances in Julia's vlog, his most recent video is the first time where it's just the two of them. The two siblings got the chance to just sit down and talk to each other, with Leon reading out a bunch of questions that he has *never* asked his sister.
Leon's questions were a mix of serious and mundane questions, and we definitely saw the ~*bond*~ between them! Throughout the video, we learned that Julia's dream role is being in an action film, her go-to food after dismissal when she was still in school were BonChon and Jollibee, and that she considers being part of her high school's volleyball team to be one of her best experiences ever. When asked about what she wants Leon to do in the future if she could decide for him, she was quick to point out that he could do anything he wanted as long as it's not being an artista.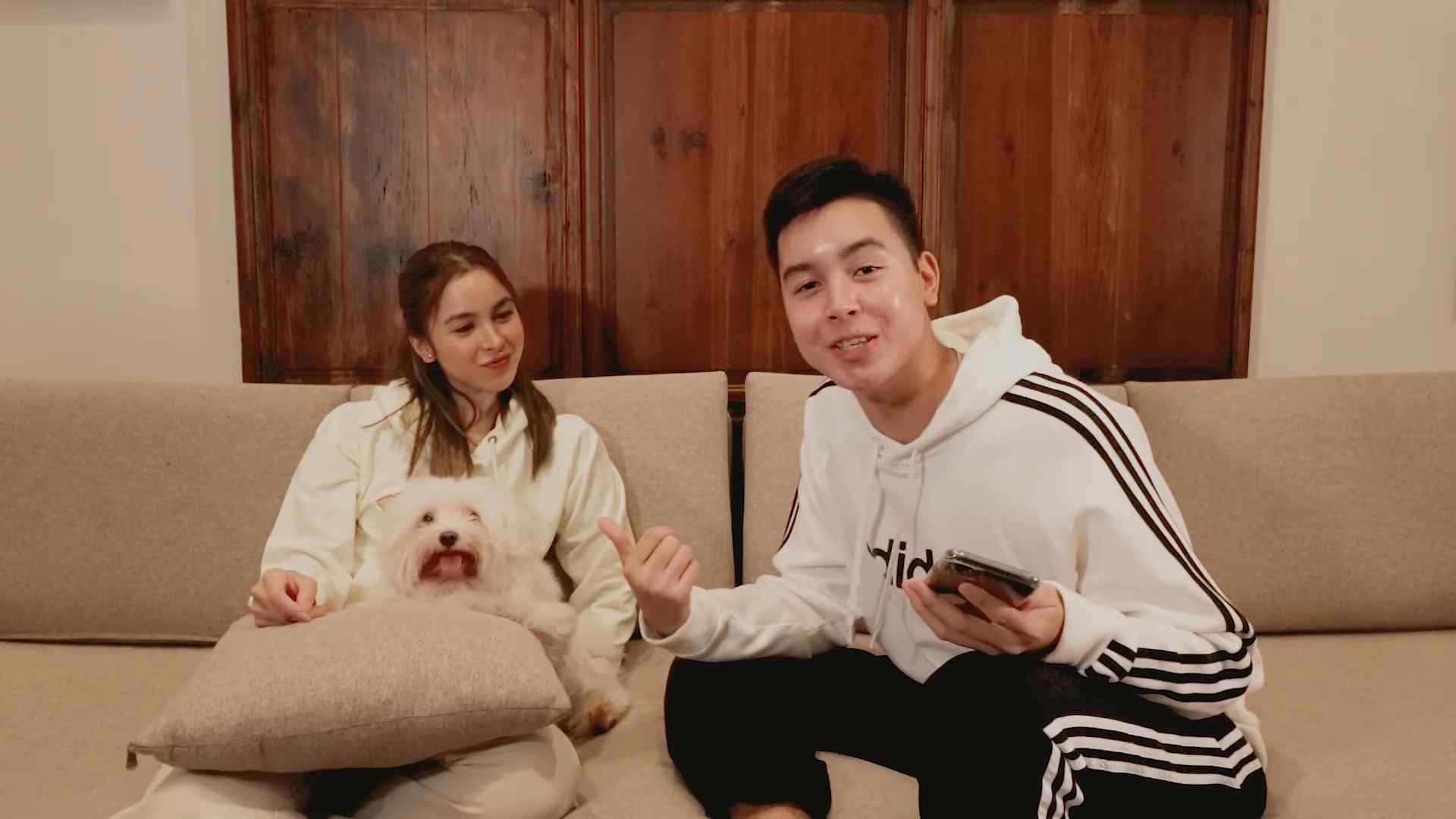 ADVERTISEMENT - CONTINUE READING BELOW
Halfway through the vlog, Leon asked Julia who is her "ideal girl" for him. Her answer? Juliana Gomez! She also explained to him the type of partner he should strive to have in the future. "Honestly, alam mo, the best partner to have is someone who's supportive, [the partner] who brings out the best in you, who pushes you to be the best version of yourself, who inspires you without instilling it in you. A partner who leads by example is a great partner."
ICYDK, Juliana is close friends with Leon and Julia's sister Claudia. (They went to the same school!) She is, however, linked to fencing athlete Miggy Bonnevie-Bautista.
Watch Leon's full vlog below: