Tagged as the pambansang boyfriend of the Philippines, Joshua Garcia has been involved in lots of dating rumors since his highly publicized breakup with Julia Barretto. These past few months, he's been romantically linked to Darna leading lady Jane De Leon, Misis Piggy actress Ria Atayde, and TikTok star Bella Poarch. His latest rumored flame, however, is none other than Bella Racelis, a 20-year-old student influencer who posts fashion, beauty, and lifestyle content on YouTube. Although it's only been a month since their dating speculations first began, there have already been plenty of developments to the story. 
If you need a little catching up, here's a quick guide to everything we know so far about their rumored romance: 
1. It all started when Joshua and Bella were seen getting cozy at a mutual friend's party last August. When clearer photos of the two first surfaced online a few days after, social media was set ablaze with dating rumors.  
2. Netizens were also quick to point out that Joshua liked leaving sweet comments on Bella's posts. For instance, Joshua was the first person to like and comment on Bella's Instagram photo yesterday.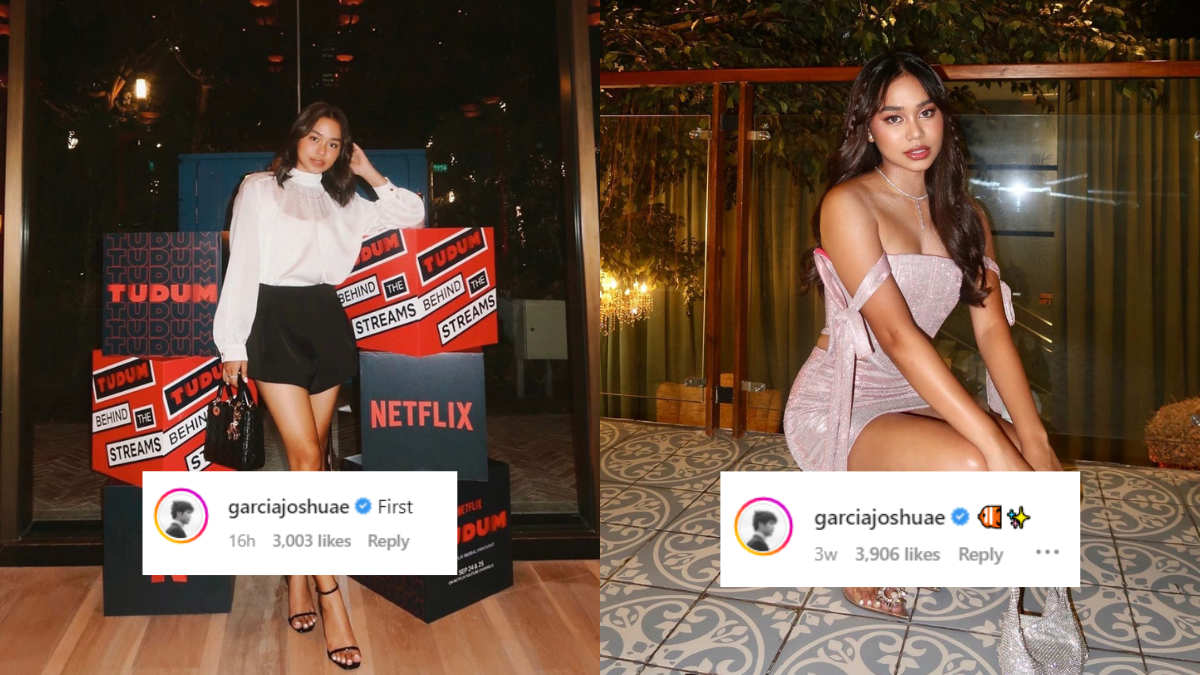 ADVERTISEMENT - CONTINUE READING BELOW
3. Eagle-eyed fans also noticed that Joshua and Bella have low-key matching IG feeds. Bonus: Joshua actually follows Bella's mom on Instagram.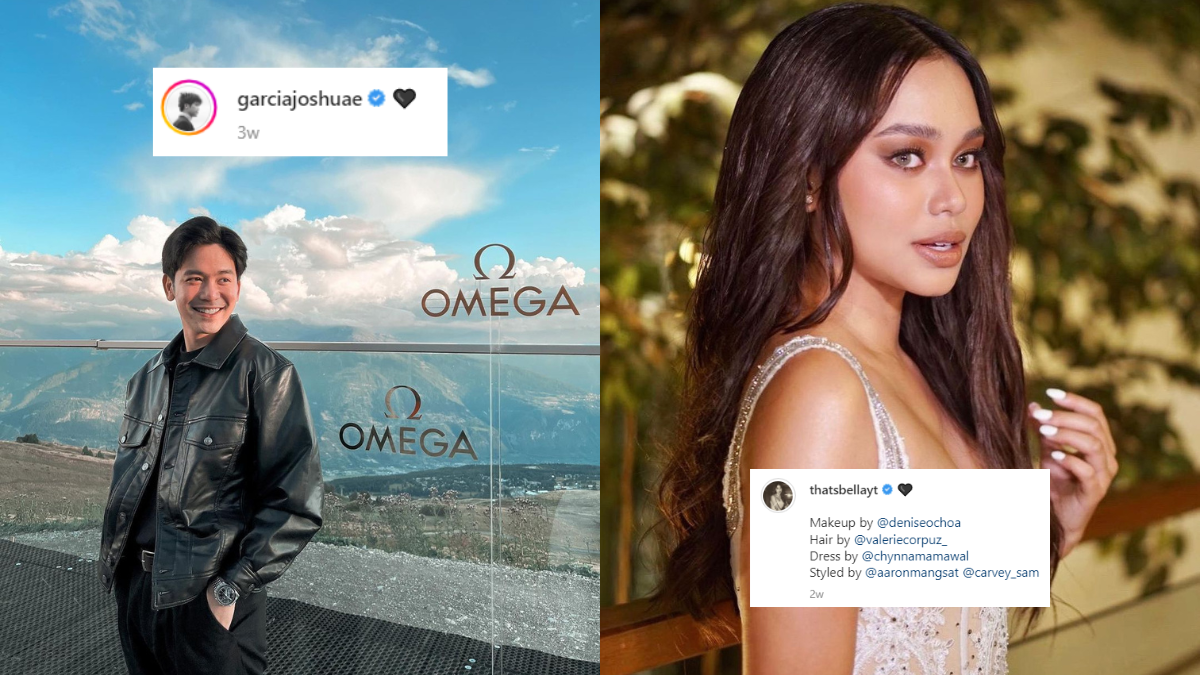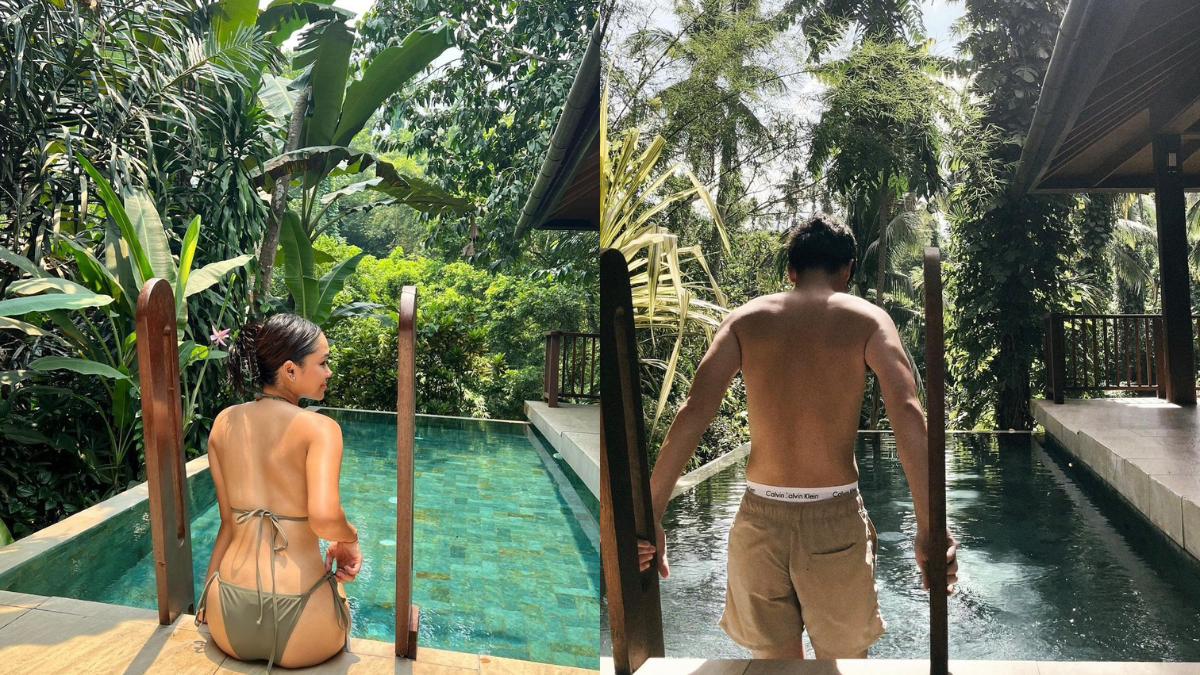 4. Joshua's clearly quite fond of Bella's corgi Theo. Is it a coincidence that he got his own corgi the same week they were first spotted together? Hmmm.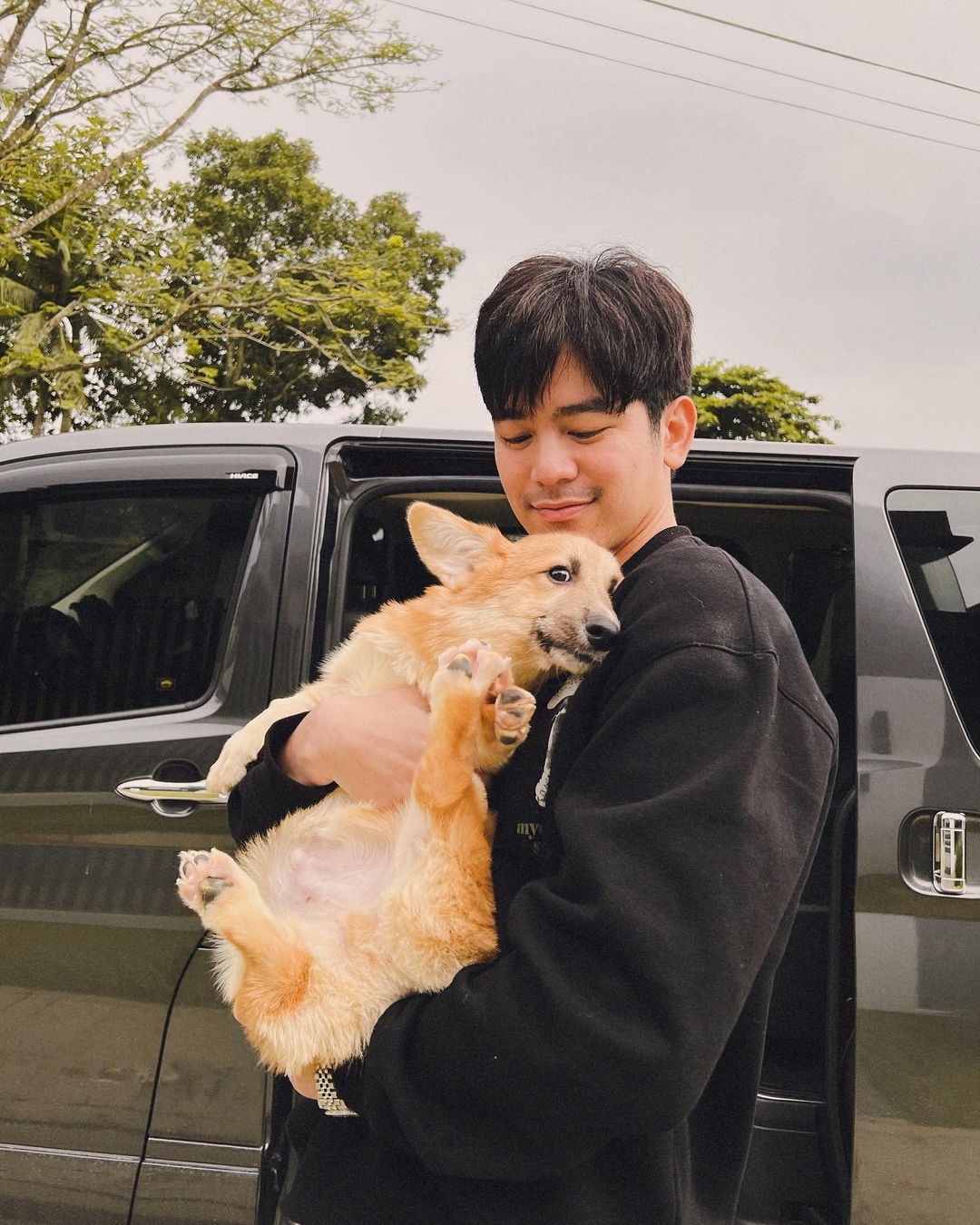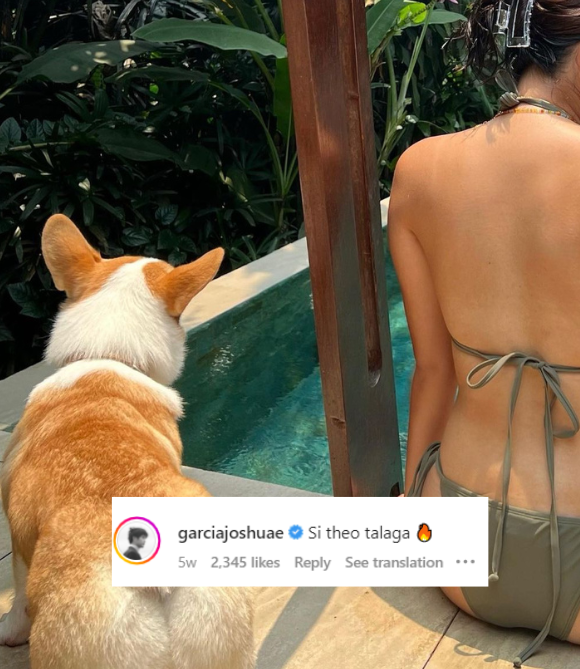 5. Apparently, Joshua made a romantic playlist for Bella on Spotify. The playlist name "Dory" alludes to the fish emoji he once commented on Bella's IG post, making us think that it's some sort of pet name between the two. If you look up the playlist right now, you'd also see that Bella was made a collaborator on the playlist. Oh, and they also follow each other on the platform, BTW. 
ADVERTISEMENT - CONTINUE READING BELOW
6. Earlier this month, Joshua also shared pictures he took of Bella on his film photography account. Sounds like a soft launch to us!
7. The latest news: They were spotted yet again in public last week, this time sitting beside each other at a restaurant. OMG!