So we spotted James Reid in Marikina again! Thanks to our secret (LOL) Candymag.com correspondent who's so #blessed to be living near the shooting location for what looks like their summer movie This Time.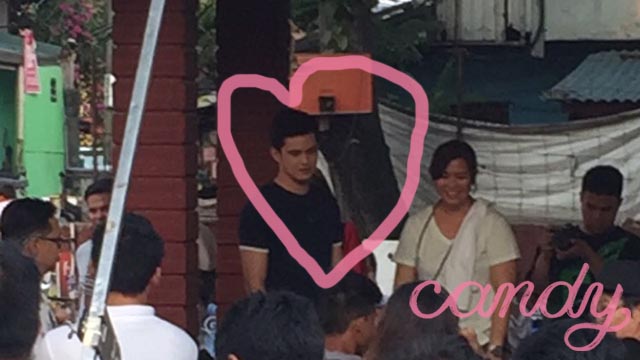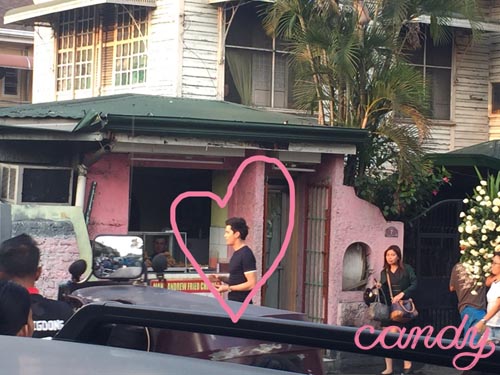 We have a lot of questions right now, really. Why is he carrying funeral flowers? Also, why does he look so good in that pair of glasses (and that shirt!!!) even if we can barely see his face? GEEZ, JAMES, YOU DO YOU.
ADVERTISEMENT - CONTINUE READING BELOW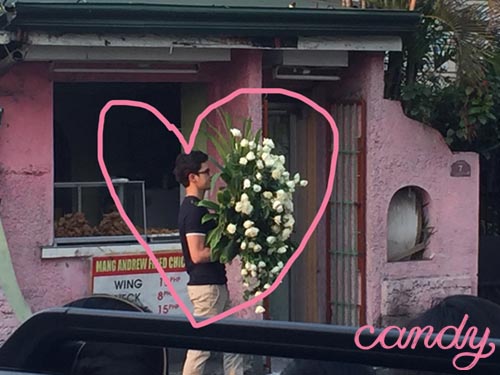 If you're worried just like us that there might be a sad ending waiting for us because those are funeral flowers (!!!), don't be because our correspondent said that the area where they're shooting seems to be for two locations: one for James's family in the movie who have a bakery and one for Nadine's family who owns a funeral parlor. TBH, we're not really sure what to make sense of it all so we're even more excited to see the movie!
Don't miss the first part of us stalking James in Marikina over here.
Spotted more of your favorite celebrities? Shoot us an e-mail at candymagazine @gmail.com. We always love hearing from you. :)