James Reid and Nadine Lustre's first TV series together On the Wings of Love starts airing tonight and we really can't wait to watch it. We've given you five reasons why you should over here, and now you can get a peek at what happened behind the scenes and more when we attended the #OTWOLMediaDay last week where we also got to chat for a short while with the show's stars.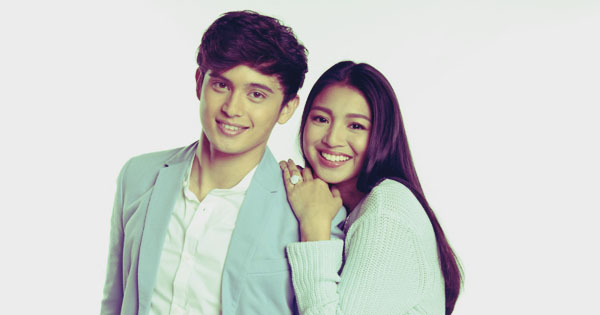 ADVERTISEMENT - CONTINUE READING BELOW
1 Going to San Francisco was James and Nadine's first time to go to the US together.
And of course it became a moment for them to get to know each other better. Talking about James, Nadine reveals that this is what she discovered about her onscreen partner: "Ngayon ko lang na-discover na ganyan talaga sya. Wala talaga syang tinatago. Kung paano sya [ngayon], ganyan na talaga sya. Kasi for eight days magkasama kami as in every day... Every minute magkasama kami. Ganyan talaga sya."
2 Being in San Francisco was one of their most memorable times together.
This onscreen couple were also asked about the most memorable time they had together. Of course their out-of-the-country shoot makes it to the list. "Yung nag-San Francisco po kami, sa Napa Valley," Nadine says. "That was really amazing. Para syang movie talaga."
READ: 5 Reasons Why You Should Watch #JaDine's On the Wings of Love
3 These two look up to their fans so much.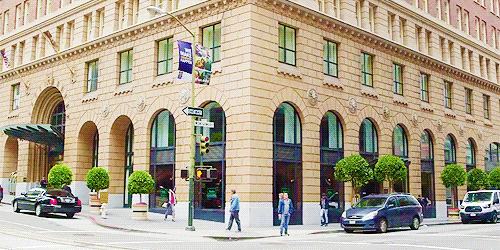 via f*ckyeahkimmychiu.tumblr.com
Nadine: "Yung Jadines po kasi, we really can't explain bakit gano'n po yung suporta nila. Kahit ano pong topic, kaya nilang ipa-trend. Sobrang amazing nila na yung suporta nila sa amin, malala Since the beginning."
James: "I have fans na even since PBB have been around until now. I'm really grateful for them. They really follow us everywhere. They all get in a bus together, go down to Batangas. If we have a show in Batangas, they stay overnight. They're really the best."
ADVERTISEMENT - CONTINUE READING BELOW
Nadine: "That's the craziest na ginagawa nila for us. Yung sumusunod talaga sila sa mga tours namin kasi ang hirap rin no'n e, yung babyahe pa sila. Yung iba by land lang nila tina-travel, pero ang tyaga po nila."
4 They love looking at art and even retweet the ones done by their fans.
"I guess, especially si James, yung mga nire-repost is yung mga artworks," she says. "Kasi marami ring mga Jadines ang very, very artistic. Gumagawa sila ng mga fan art. It's so funny kasi may mga PhotoShop edits sila na nakakatawa, parang maniniwala ka kasi ang galing ng pagkaka-edit."
5 They're together most of the time. So during their down time, they try to spend most of it for themselves or their families.
"When we don't have schedules, it's just time for our families and [we] bond with them," Nadine says. "Gym, errands, pero most of the time, magkasama talaga kami."
ADVERTISEMENT - CONTINUE READING BELOW
READ: You and Nadine Lustre Might As Well Be Twins Because You Are So The Same Person
6 Time is what they've sacrificed most for their loved-ones.
James: "Right now, I never get the chance to see my father or my brothers and sisters. Actually my dad drives me to taping every day and picks me up, because that's the only time we get to spend together at all. That's how we get to spend time together."
Nadine: "I'm a breadwinner and I'm really proud to say that I am. I give my family the best that I can give them. I work hard for them. Kasi before pa, sabi ko sa sarili ko, gusto ko yung buhay ng family ko maganda, maayos. Tapos I really work hard for them and I want to give the best sa kanila."
7 Their role on the show isn't that far from their roles IRL.
The two were asked on how they prepared for their mature roles on the show. To this, James says, "We had acting workshops with Direk Tonette... The characters here are more mature, and I think that's how we are in real life so getting to the maturity level of it wasn't so hard."
ADVERTISEMENT - CONTINUE READING BELOW
8 James and Nadine also revealed the lines from the show's theme song that perfectly capture what they are to each other.
James: "Just smile for me and let the day begin. You are the sunshine that lights my heart within."
Nadine: "Only the two of us together flying high," Nadine says. "Kasi I guess, kami we're flying high because of all the blessings and everything, talagang todong bumubuhos. It all feels like a dream."
9 And in case you want to know, they still get starstruck whenever they see each other.
When does that happen?
James: "Actually all the time. Every now and then when we have a show and she's dressed up and looks really good. Of course I take a second and think, 'Wow, she's very pretty.'"
Nadine: "Ako, I like James pag bago s'ya mag-perform, like on stage. I don't know, iba yung aura n'ya e 'pag magpi-perform sya. Parang he's so game, he's so ready. I'm not joking, ha. It's so weird. 'Di ko alam kung paano ie-explain. But 'yun, before performing."
ADVERTISEMENT - CONTINUE READING BELOW
Catch more of James and Nadine tonight during the pilot episode of On the Wings of Love on ABS-CBN.