All Access
iZombie: Liv Moore's 5 Best Alter Egos
From Zombie Bruh to the Nightmare Before Christmas!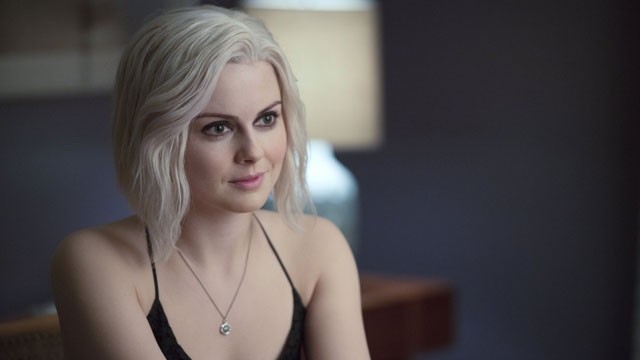 The CW
You are what you eat—iZombie's Liv Moore knows this all too well, as she takes on the characteristics of whomever she has for lunch and gets flashes of their memories too. Since she usually doesn't know her food source, every meal leads to something unpredictable, confusing, and even dangerous. But hey, a girl's got to eat and solve murder mysteries, right? Here are five of our favorite Liv Moore alter egos.
The Nightmare Before Christmas
Liv's do-gooder side is amplified when she eats the brains of a vigilante crime fighter. Leave it to her to come up with the best anti-superhero name ever: "The Nightmare Before Christmas." (Maybe "Nightmare" for short?)
Real Dead Housewife of Seattle
ADVERTISEMENT - CONTINUE READING BELOW
Real Dead Housewife essentials: sleek hair, fresh mani, a dress that you wear like someone's paying you to, sitting shoes that make your legs look super long, and a flair for the dramatic.
Zombie Bruh
In a total 360, Liv shows us how "frat boy brains can be fun as hell" with a lot of belching, beer chugging, and bro-active detective work.
Little Miss Sunshine
Nobody can rain on Liv's parade when she's on eternally optimistic coffee lady brains.
The Real Rose McIver
When she's not playing the undead, Rose McIver a.k.a. Liv Moore has quite a healthy glow with her rosy cheeks and golden locks. In the episode where Liv tries to go undercover as a scientist interested in working for her archenemy's mega corporation, it's the first time we see her without the pasty white makeup and platinum blonde hair. It's Rose as herself—how's that for meta?
What TV shows are you watching now?
ADVERTISEMENT - CONTINUE READING BELOW
If you're desperate for a cut, YouTube is your best friend.
She recently sang it again during an Instagram Live with husband Taylor Goldsmith!
They also had a short jam session!
"I was genuinely afraid I would die, because that is what it felt like."
If you haven't already picked up on that.
It'll be just like the good, old days-except now, you can watch it any time, anywhere.
Molo has since posted his public apology online via Instagram stories.
Finally, something to look forward to.
This is just heartbreaking.
For "a different kind of positive," as designer Ram Silva puts it.
All you need is coffee, hot water, and milk sugar is optional!