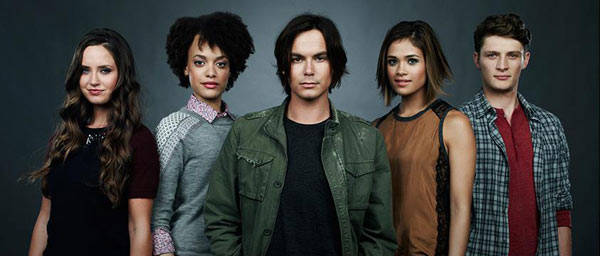 Meet Caleb's new friends on Ravenswood
Let's kick things off with the newbies:
Ravenswood (October on ETC). Pretty Little Liars' Caleb leaves Rosewood for the nearby town of Ravenswood. If the snippets from PLL's last season are anything to go by, this spin-off is going to be a lot creepier. "A" who?
The Originals (October on ETC). I've been waiting for the spin-off of The Vampire Diaries (which will also come back in October) since the backdoor pilot aired last season on TVD.
Sam & Cat (premieres October 11, 6 pm on Nickelodeon; regular slot begins October 14, 5:30 pm). iCarly's Sam (Jennette McCurdy) and Victorious's Cat (Ariana Grande) will make you LOL twice as hard in this mash-up show.
The Tomorrow People (October on JackTV). A superhero series remake starring Robbie Amell (yep, cousin of Arrow's Stephen Amell).
Super Fun Night (October on ETC). Pitch Perfect's Rebel Wilson leads a pack of three nerdy girl friends who make it a mission to have a Super Fun Night every Friday.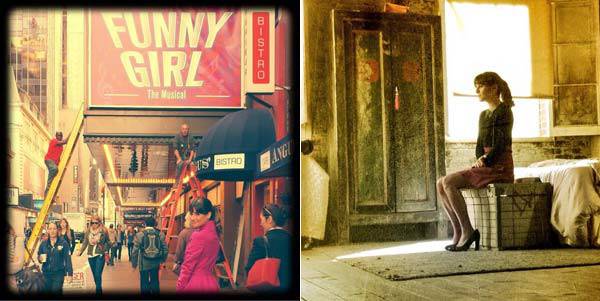 ADVERTISEMENT - CONTINUE READING BELOW
Bittersweet vibe on the Glee set
Returning favorites:
Glee (September 27, 4pm on ETC). In a tragic case of art imitating life, Finn Hudson will be killed off in the Cory Monteith tribute episode airing in October. Kevin McHale says, "When (the cast) got the script, we were all reading it together and we were like, 'Did you get to that one scene?'" I don't know what he's talking about, but chills, you guise.
Big Time Rush (September 30, 5:30 pm on Nickelodeon). While the BTR boys work on their new album and world tour, they face tough competition from British boy bands. Another case of art imitating life?
The Voice (September 29, 8:10 pm on AXN). Season five sees the comeback of coaches Christina Aguilera and Cee Lo Green. Will I miss Usher and Shakira? Yes. Am I still excited for the new season? Yes.
New Girl (September 20, 7:30 pm on ETC). Nick and Jess are finally a thing. Sort of. Expect more laughs and crazy moments in season three.
How I Met Your Mother (September on 2nd Avenue). Talk about the mother of all mysteries. We'll finally get to know the eponymous mother in the show's final season.
Elementary (September on JackCity). I hear London calling for Sherlock and Watson!
A few more returning shows in October: The Carrie Diaries (ETC), Beauty and the Beast (ETC), Hart of Dixie (2nd Avenue), Arrow (JackTV and JackCity), and The Big Bang Theory (JackTV).
ADVERTISEMENT - CONTINUE READING BELOW
Now, for my wish list. Local TV gods and goddesses, won't you please air the Marvel-ous Agents of S.H.I.E.L.D. and Alexis Bledel's Us & Them? Please and thanks.