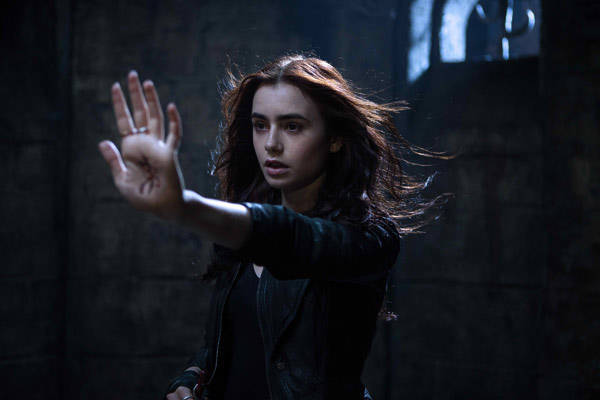 Truth is, I hate it when people say so and so is the next Twilight because it's not like Twilight set such a high standard for movies. But I get where they're coming from. The Twilight series set box office records and social media highs like no other. The fact that it is and will probably forever be a point of comparison for all movies with even the slightest hint of the supernatural shows how big its impact has been.
So far, "the next Twilight" movies haven't been a massive success (see: Beautiful Creatures, The Host), except for The Hunger Games—which is WORLDS away from Twilight. Now there's a new kid on the block: Mortal Instruments: City of Bones, another YA supernatural book series turned movie.
Mortal Instruments is a supernatural soup of Shadowhunters (read: demon hunters), demons, werewolves, vampires, warlocks, and probably a lot more from the rest of the books. At the center of it all is Clary Fray (the charming Lily Collins—I can't get over her fierce eyebrows!), a seemingly ordinary girl who discovers she's a Shadowhunter and that her whole life has basically been a lie. She gets swept up in a whirlwind of attacks and rescues, with mysterious Shadowhunter Jace (Twilight's Jamie Campbell Bower). Of course there's also a love triangle involving Clary's BFF, Simon (Robert Sheehan). Actually, forget love triangle—the "love cube," as the cast calls it, is insane. Click here for an old spoilery guide featuring a fan's dream cast.
ADVERTISEMENT - CONTINUE READING BELOW