ICYMI: Insatiable stars Debby Ryan and Dallas Roberts were in the Philippines for a fan meet just in time for the second season of their show. One of this season's guest stars, our very own former Miss Universe, Gloria Diaz, was also present. We got to chat with them at an intimate roundtable discussion where they shared their thoughts about the show, their characters, and the fabulous world of pageantry—just in time to prepare you for the second season of Insatiable (which is now available for streaming on Netflix!).
1. Former Miss Universe, Gloria Diaz, believes that beauty queens have changed over the past few decades.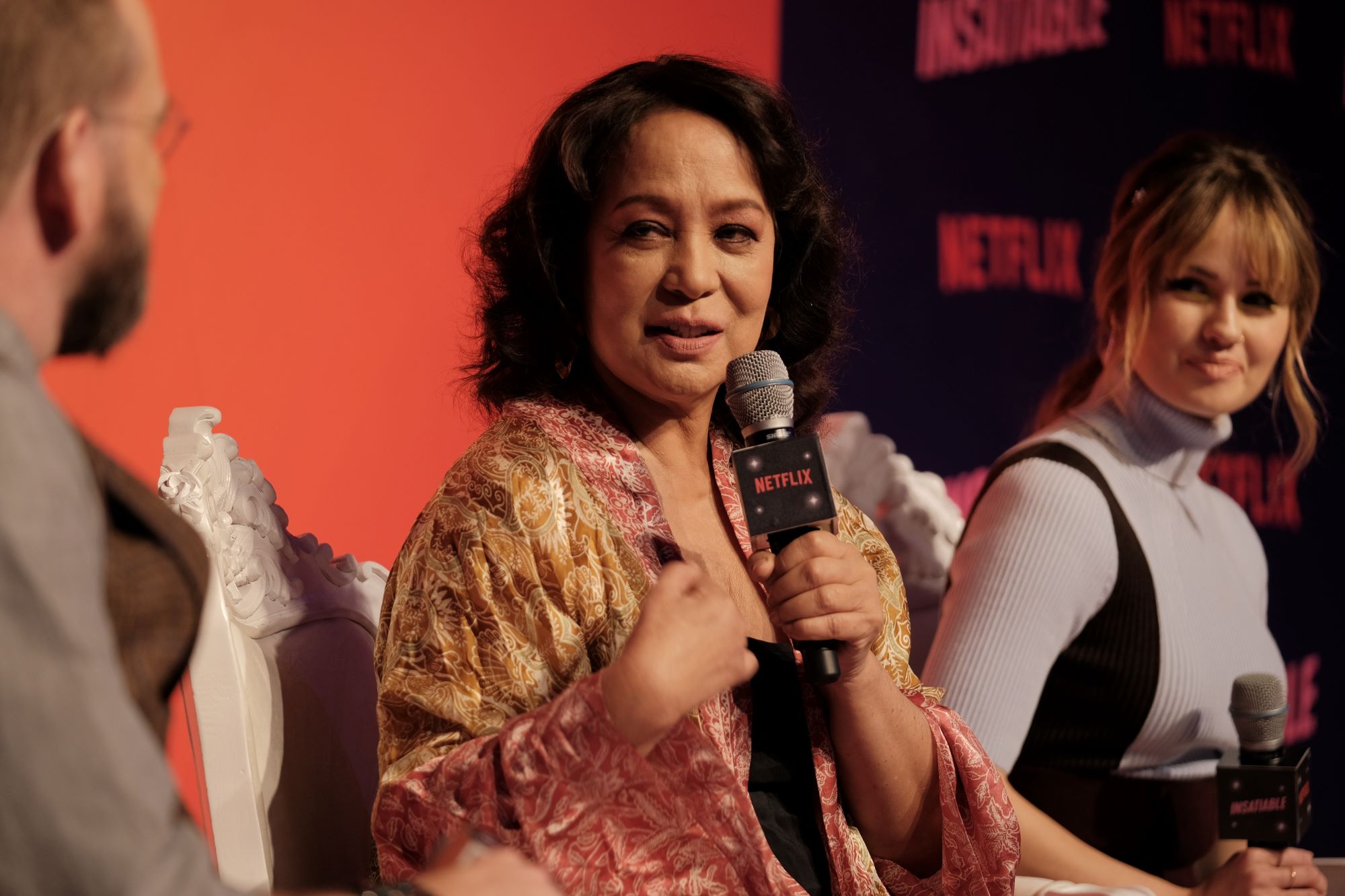 ICYDK, it has been 50 years since our OG Kween, Gloria Diaz, has won Miss Universe. When asked if she thinks the pageant scene has changed over the past few years, she tells us that she believes that it has gone through a more liberal shift. She recalls that 50 years ago, beauty queens couldn't talk about sensitive topics—such as birth control and divorce.
ADVERTISEMENT - CONTINUE READING BELOW
 

2. Gloria Diaz plays a pageant trainer in

 

Insatiable

 

Season 2.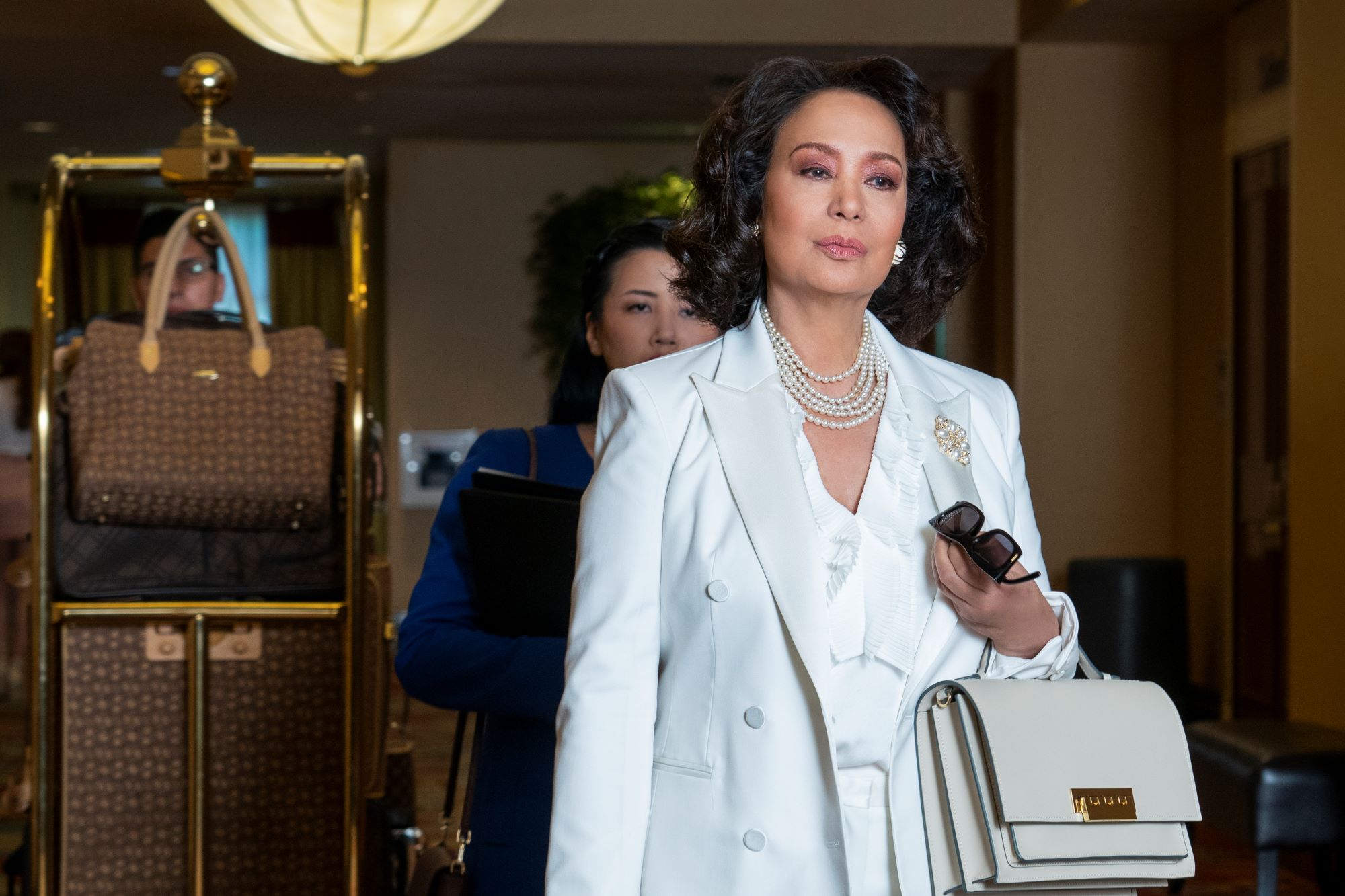 She plays Gloria Reyes, a renowned and feared pageant trainer which is slightly based off of her real-life persona. When asked if she would like to be a pageant trainer in real life, she reveals that she would rather not do so. However, if she would be given the chance to train someone in the future, she tells us that she would make sure that she would help her protégé find something that would set her apart from the rest of the contestants.
3. Gloria Diaz watches a lot of Netflix, and her taste in shows would surprise you.
During the interview, she told us that she was overwhelmed by the idea that she was handpicked to guest star in a Netflix Original Series, primarily because she spends her free time on Netflix. Wondering what her favorite genre is? Serial killer documentaries! She also lets us know that this is probably why she loved Insatiable, given its somehow dark nature.
4. Debby Ryan believes that Patty and Bob are soulmates.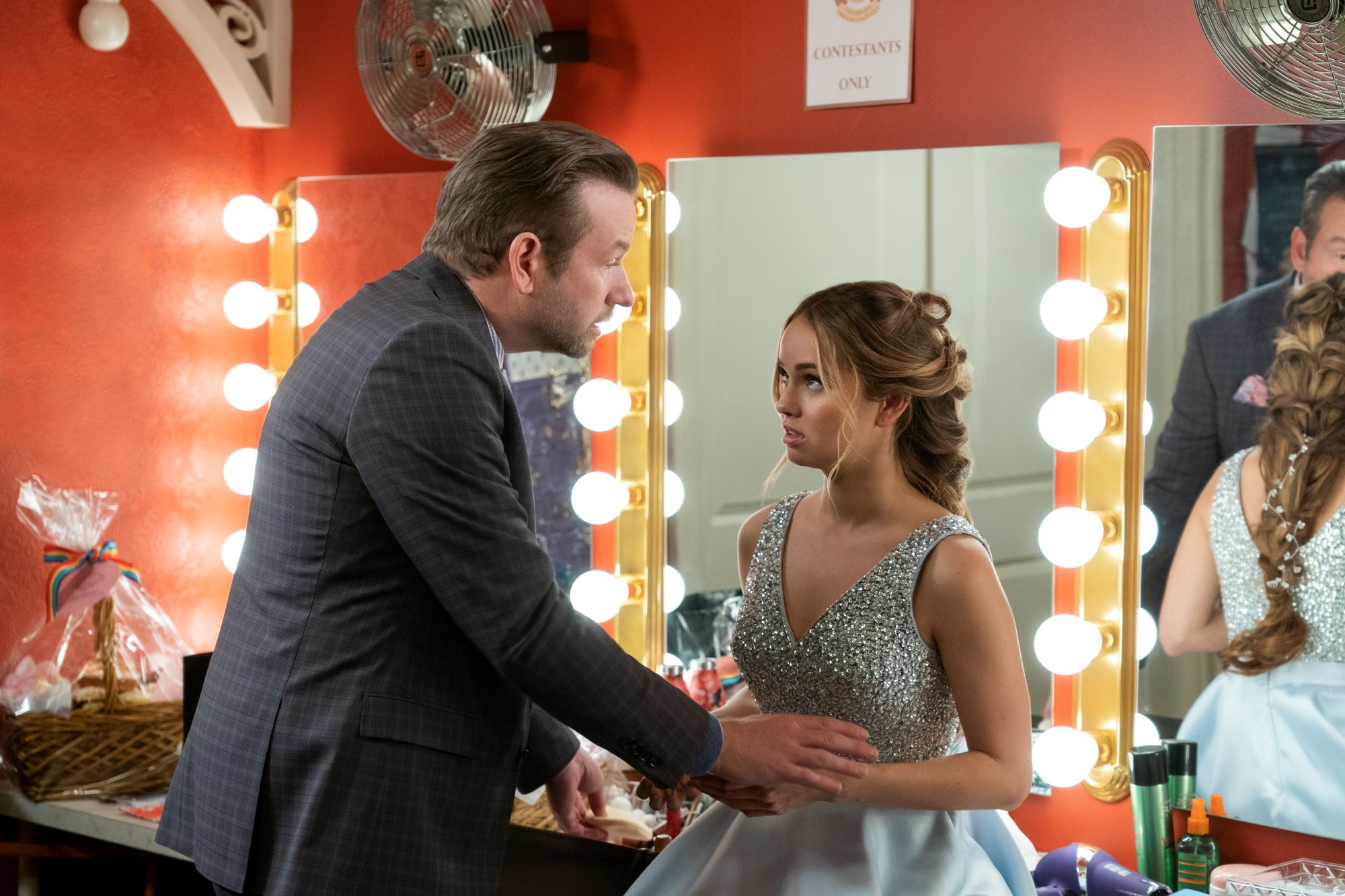 When asked what she thinks about the main characters' relationship, Debby tells us, "Soulmates aren't always romantic. There are people and things that I am meant to know and make me better. Bob is a person that rescues her (Patty) and he always has her back." Furthermore, she compares their relationship to a kite being flown, with Bob as the string that provides stability to Patty, the kite.
5. Debby didn't know much about the pageant world before
 

Insatiable.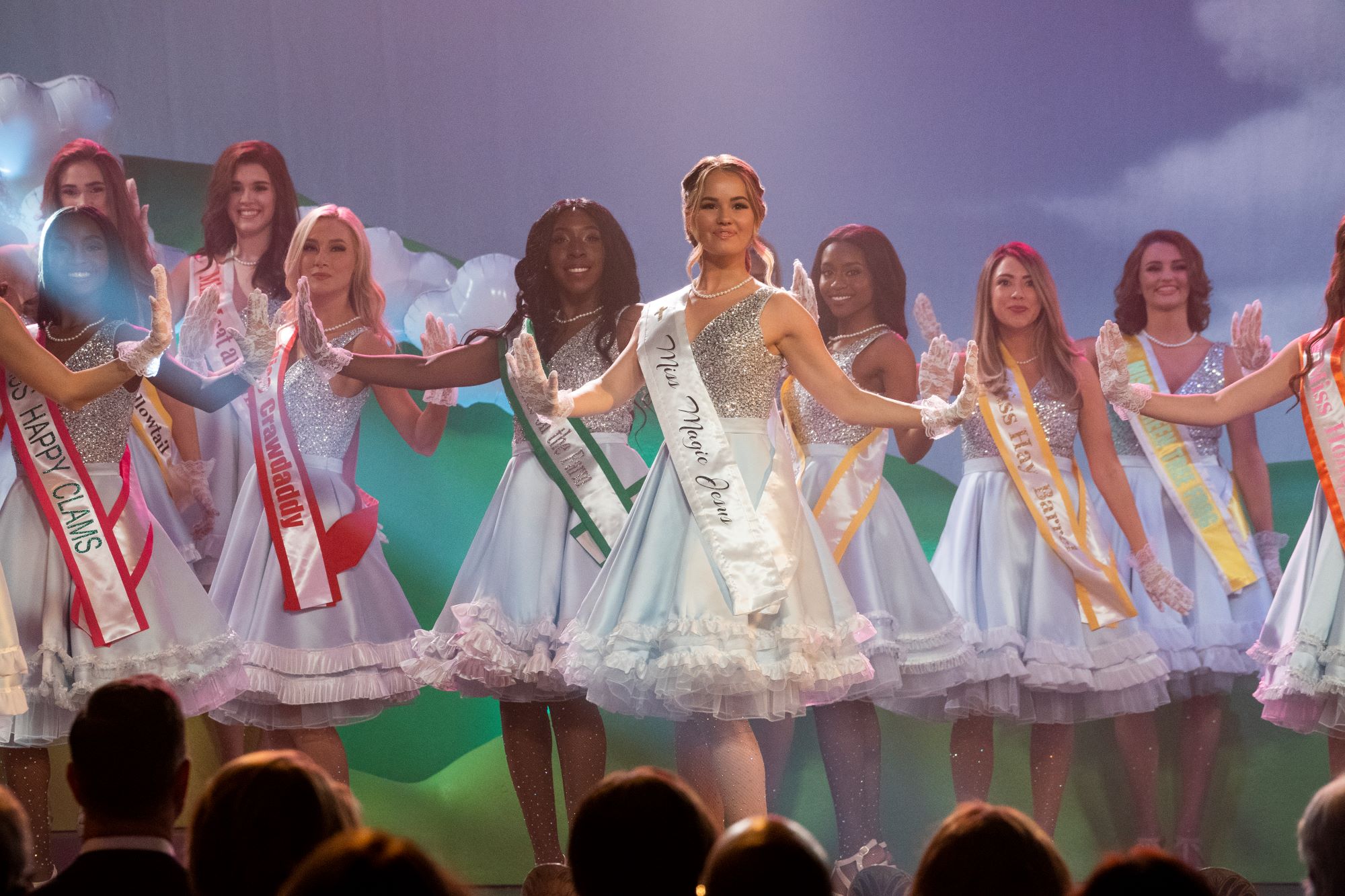 ADVERTISEMENT - CONTINUE READING BELOW
Prior to playing a beauty queen in Insatiable, she was only aware of them; she tells us that her family used to sit around and watch Miss Universe together. Through the show, she got to know the world of pageantry and she describes it as "cool and exciting." The show also helped her discover more about the women who join these pageants, along with "their platforms and their passions for betterment, community, and sisterhood." One of her fondest memories would be "sitting around, cross-legged on the floor in their pajamas, with the girls, just talking about their experiences in pageants." Thanks to Insatiable, she has gotten to love and adore the world of pageantry.
6. Debby Ryan and Dallas Roberts have some things that they like about their characters, Patty and Bob.
When asked about what she loves about Patty Bladel, she tells us that she loves that she "has a fire in her and that when she decides to do something, she's unstoppable." Aside from Patty's passionate persona, she also states that she loves her nonjudgmental nature, "it's never occurred to her to judge someone based off of their sexuality, their race—it's only occurred to her to judge someone if she thinks they are a good person or a bad person."
However, Debby dislikes Patty's impulsivity. She believes that "if she just maybe took a pause and zoomed out a little bit, she would be a better woman."
Dallas, on the other hand, absolutely loves Bob Armstrong's loud personality. He says that he loves that with Bob, "You're never sort of resting; you're always moving and running." Although, when asked what he dislikes about him, he answers with, "He's super self-involved. He thinks he's doing it for someone else, but he's really doing it for himself."
7. Dallas Roberts' caboodle would have completely different contents than Bob Armstrong's.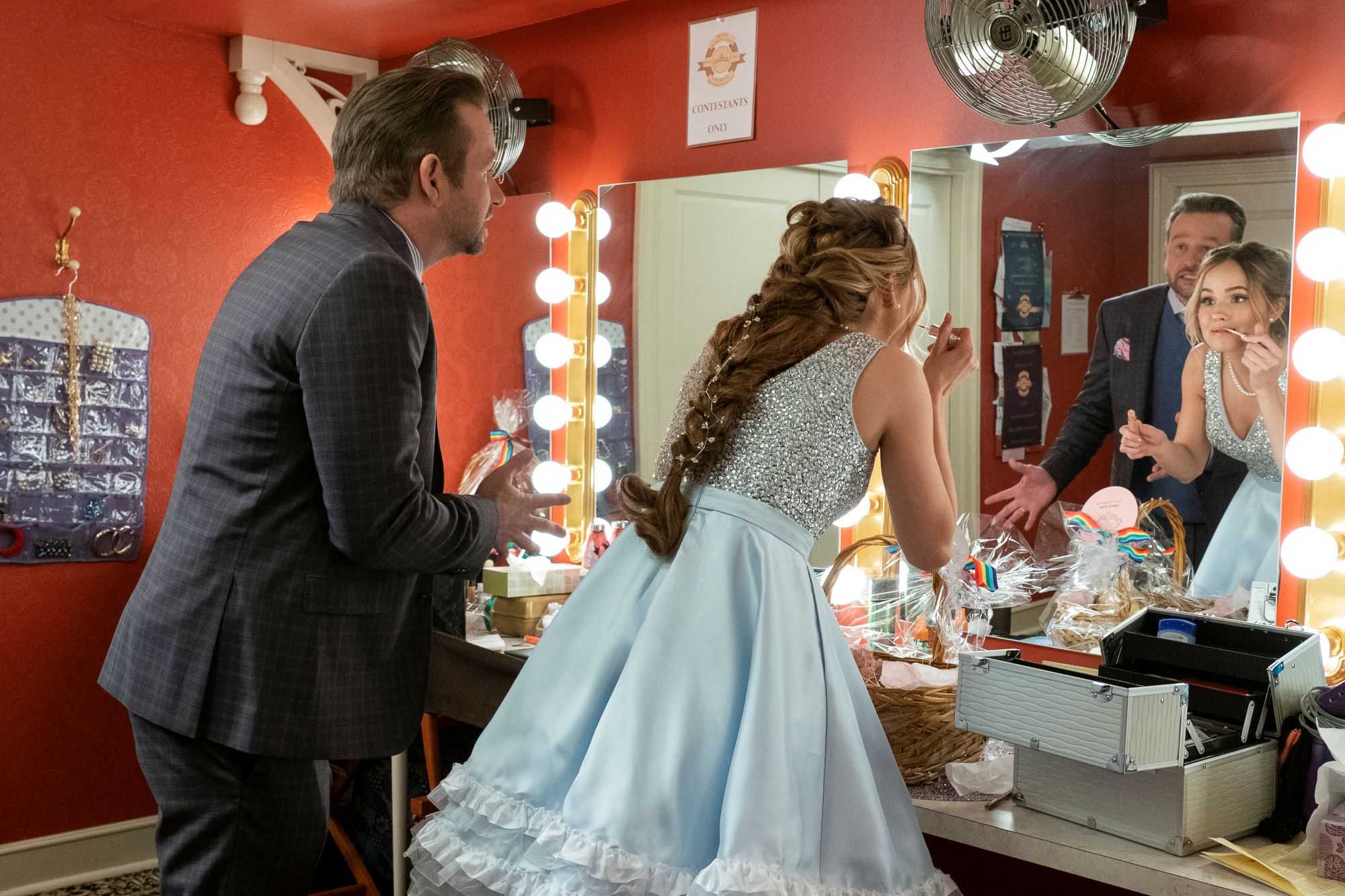 Bob Armstrong, the ever-fabulous pageant trainer that he is, always carries a caboodle full of makeup and pageant essentials but the man who plays him would be the complete opposite. Wondering what Dallas Roberts' caboodle would contain? He tells us that he would have: a drum machine or a synthesizer, pictures of his children, a radio, and a Paracord. He also adds that it would absolutely not contain any makeup.