ICYMI, Trese has been number one on Netflix Philippines since the weekend! In the series, Liza Soberano is the voice of main character Alexandra Trese, and popular voice-over talent Inka Magnaye took to Twitter to express her support for Liza's performance. She said Liza's voice is perfect for the character and that contrary to what some people on Twitter are saying, her acting isn't monotonous.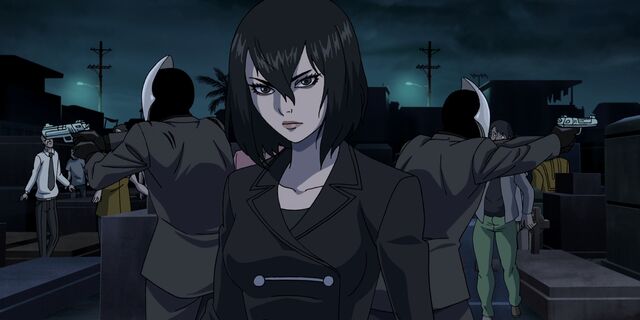 ADVERTISEMENT - CONTINUE READING BELOW
Inka on Liza's performance in Trese
"Liza Soberano's voice is perfect for the character. It's got a great balance of youthfulness and grim. A bit more exaggeration could have added more dimension, even an exaggeration of a deadpan delivery (think Daria). But other than that, I'm liking it so far!" Inka wrote, referring to sarcastic animated character Daria Morgendorffer from the 1990s sitcom Daria. "OK Liza Soberano ISN'T monotonous. She has dynamics in her delivery. However, she DOES tend to deliver her lines in almost the exact same cadence, and people confuse that with monotony."
Inka, clarifying that these were just her thoughts and speculations, said: "I believe this could have been a direction thing. Seeing as she is an actor and not really a voice actor, whoever was directing her during the recording sessions could have guided her a little more to explore different deliveries, but that's just what I think."
ADVERTISEMENT - CONTINUE READING BELOW
There's no doubt that voice acting is super-challenging. On Twitter, Inka also talked about how different voice acting is from acting in front of the camera: because the audience can't see your face, the expressions really need to be heard in your voice.
You can read Inka's full Trese Twitter thread here.
Trese is an animated series based on the iconic Trese comic book series by Budjette Tan and KaJO Baldisimo. It tells the story of Pinay detective Alexandra Trese, who deals with cases involving mythical creatures of Philippine folklore.
***
We're officially on Viber! Be part of our growing community and subscribe to Cosmopolitan Philippines now!
This story originally appeared on Cosmo.ph.
* Minor edits have been made by the Candymag.com editors.