All Access
9 TV Shows and Movies You Should Never, Ever Miss
Plus, more on the streaming service you should be part of.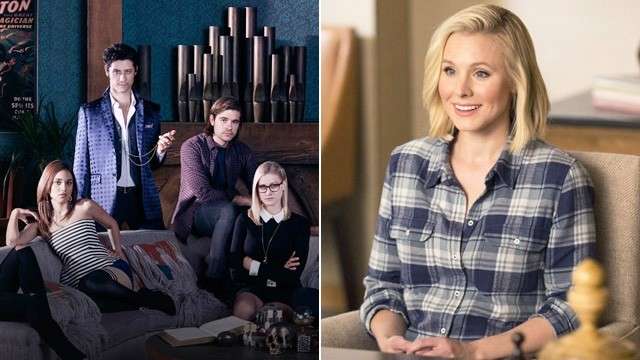 IMAGE iFlix Philippines
Ever wanted to watch a certain movie or TV show but couldn't find the DVD, or just the time to watch it?
Well, iFlix Philippines has got you covered. Although the streaming service has only been around the country for two years, it's already amassed a huge following, with over 3 million likes on Facebook and around as many monthly subscribers online. It features  several shows and movies in various genres—basically entertainment in your hands.
Recently, the streaming service has decided to reinstate itself as not just a platform for bonding and leisure, but also as a place were the youth can enjoy an arsenal of shows and films in tailor-made for them. After holding a video contest online through Twitter, they handpicked six lucky teen ambassadors, who will now serve as the face of the company. And we here at Candy got the chance to witness the photoshoot and interview them!

ADVERTISEMENT - CONTINUE READING BELOW
What are your top 3 favorite things to stream?
Gel: Teen Wolf, Glee, Sam and Cat
Bea: Teen Wolf, the Flash, and Mean Girls
Cassie: The Good Place, Friends, and The Flash
Joshua: The Magicians, Friends, and the Flash
Joseph: The Magicians, Teen Wolf, and Friends
Tricia: Friends, Big Bang Theory, Mean Girls
As a teen ambassador, what's your message for teens today?
Gel: "I want teens to download iFlix because then they'd be able to download these series and movies offline, and they can basically get entertainment in their hands. Yeah, share and spread the news to other teens, because they get to watch shows that are trending."
Bea: "I want teens to get to know iFlix more because what I like about it is promotes, not only the usual Hollywood shows, but it also promotes all these Asian TV shows and movies, which I think not many teens nowadays are accustomed to."
ADVERTISEMENT - CONTINUE READING BELOW
Cassie: "What I want about iFlix is that when you watch their shows or movies, you won't feel alone since they really deliver a message that can help you with what you're going through, and it's also a streaming service where you can distract yourself or make you feel relaxed."
Joshua: "You should totally try iFlix because it has a 1-month free trial. If you try it, you can finally hinder piracy!"
Joseph: "I would recommend downloading iFlix because it's not just for the older people; it's also for YOU, the teens, because they have tons of shows for each age bracket which is perfect for everyone."
Tricia: "I would recommend for you guys to download iFlix right now and try it out. It's exciting to see how they're really reaching out to the teens and that their market isn't only specifically for a certain age group but it's for everyone as well. So if you like watching TV series, movies, I would suggest iFlix, because that's the best platform to get everything you need."
ADVERTISEMENT - CONTINUE READING BELOW
Excited to add some TV shows and movies to your must-watch list, Candy Girls? Start your 1 month-free trial today!
While there is still a long way to go, it's become so much easier to find like-minded people who share the same cause.
It's a game for those who love to play around and break the rules.
Truth is, you don't need to spend a lot to achieve the feed of your dreams or build your portfolio.
Now's your chance to give back.
What's 'savings?' We only know 'merch.'
Feel good by smelling good, without shelling out a big chunk of your allowance!
Ward of the bad juju with the auspicious color red and the happy mouse.
Geraldine is part of Candy Rookies 2020, a group of influential and aspirational college students handpicked to represent #GenerationCandy in the year to come.
Looking to sport the long-haired look?
It's actually not an either-or situation.