I'm super late to the party but Hyun Bin in Crash Landing On You is just the guy of my dreams RN. Naturally, I *scoured* the internet for more details about him, and here's what I found out.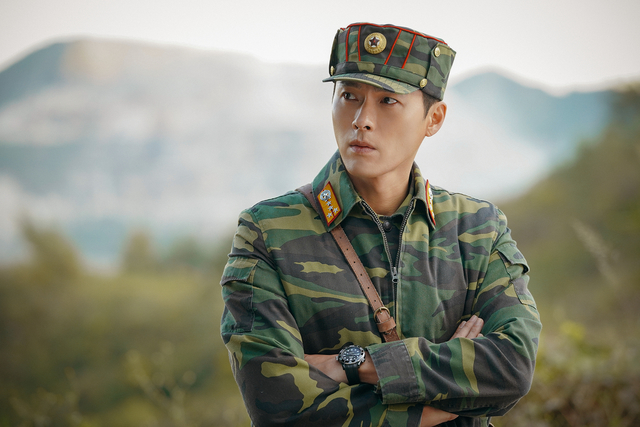 His real name is actually Kim Tae Pyung. 
He was born on September 25, 1982, in Seoul, South Korea, so that means he's turning 38 years old this year! 
Hyun Bin wanted to become a detective when he was younger! 
After joining his school theater club and being scouted by a talent manager, he ended up taking a theater arts course at Chung Ang University instead.
Just look at this cute bb Hyun Bin: 
ADVERTISEMENT - CONTINUE READING BELOW
He received an award for saving 
35 billion won (P1.5 billion) within 17 years.
In October 2013, Hyun Bin was one of the recipients of the President's award at the 50th Savings Day. Hyun Bin also did a lot of volunteer work and regularly donated to different charities. WOW. 
In 2016, Hyun Bin joined a campaign against animal cruelty.
He teamed up with a retired search and rescue dog named Vision to raise awareness against animal cruelty. In an interview, Hyun Bin said: "I want to send my genuine concern and encouragement to the many people who are currently going through a hard time and I hope that search and rescue dogs will be able to live in a better environment as well."
As far as we know, yes, Hyun Bin is single. 
But did you know that Hyun Bin dated Song Hye Kyo? According to Soompi, the two actors met through the 2008 drama The Way They Live. They started seeing each other in 2009, but their relationship ended in 2011, before Hyun Bin enlisted in the military. 
He also dated actress Kang Sora in 2016, but after a year, the couple sadly drifted apart because of their busy schedules. 
ADVERTISEMENT - CONTINUE READING BELOW
He only has ONE TRACK on Spotify, and it's a song called "The Man."
It was part of the Official Sound Track (OST) of his 2010 drama, Secret Garden. 
[spotify:https://open.spotify.com/track/2OGANfvwjjyCGshEfeG0FX]