All Access
How You Can Own It in this Day and Age
Learn how to own in from At Sunset, Max Schneider, and Sam Tsui.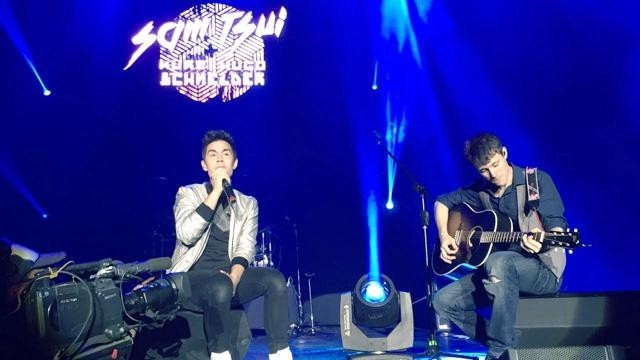 IMAGE Frances Beltran
Last July 9, I had the immense pleasure of attending Smart's #OwnItConcert that was held in a packed Araneta Coliseum. Despite the furious storm decorating the skies and streets, tons of fans passionately braved the weather to witness the 7 young YouTube-born artists rock out on stage to the beat of beloved covers and surprising but equally wonderful new music.
The theme "#OwnIt" was established to inspire millennials to find their passion and seize it by the reigns. And thankfully, now that showcasing your talent can be done through more than just being in professional showbiz, there are so many available outlets for people to express themselves! With Twitter, Instagram, Vine, Musica.ly, and Tumblr, just about anyone with a stable internet connection and working device can display their talent for the whole world to see.
But with the advent of all these social media platforms comes the, increasingly difficult task of staying afloat amidst millions of similar creators.
ADVERTISEMENT - CONTINUE READING BELOW
So that inspires the question: How can you even #OwnIt in this day and age if everybody else is trying to #OwnIt too?
Well, thanks to Smart Music and 3 out of the many talented artists of the event, you can now find out.
CONTINUE READING BELOW
Recommended Videos
Lynk (aka At Sunset)
How they #OwnIt: This up and coming Australian pop rock band may just have had their first overseas concert, but this talented bunch has been dominating internationally for 4 now! First discovered on YouTube, brothers Harrison, Andrew, and Matthew Kantarias instantly rose to fame when their channel hit it off after gaining over a million views on their "As Long As You Love Me" cover.
How you can #OwnIt like them: Gather a bunch of passionate and equally talented individuals and form a group! Whether you want to be the heads for a campaign, or the next One Direction, making a team of creatives helps jumpstart the progress of your idea especially if you're all committed. As long as you keep drive alive, you'll be sure to get places with equal determination.
ADVERTISEMENT - CONTINUE READING BELOW
Max Schneider
How he #OwnsIt: Anyone who attended the event or even just saw videos or photos from it would know just how much this 24-year-old YouTube phenomenon claims the stage and completely encapsulates the audience's attention. Sky rocketing to fame after various viral videos, Max's presence is one that demands to be noticed. With his impossibly suave personality and party anthem tunes, it's hard not to fall in love with this charming artist.
How you can #OwnIt like it him: When it comes to working on your craft, you either go big or go home. Max wouldn't be where he was today if he didn't put in all of his energy, emotion, and efforts into his music. He is passionate about what he does and never puts out or does anything half-hearted; whether a funky choreography piece or electric new tunes, if it's the 100% best version of the product, it won't be going anywhere except back to the editing room.
ADVERTISEMENT - CONTINUE READING BELOW
Sam Tsui
How he #OwnsIt: If you were on YouTube around 2011, then you've probably heard his name couple of times. A trailblazer of the first generation of YouTube celebrities, the Pennsylvanian native is an icon of the video sharing website. With dozens of new hits every month since his rise to fame 5 years ago, Sam has become one of the most popular—if not the most—stars born from well-known and artfully created covers, mashups, and original music.
How you can #OwnIt like him: Do something that sets you aside from everyone else. Sam wouldn't be the star that he is now if he stuck to covers that sounded like their original versions. You have to put your own twist to things and have faith that your unique quirks will attract a loyal group of supporters. You can't just imitate what you know will work. You have to take risks because this is what will create the division between you and the mainstream. Sail away from safe harbor or you will be anchored to the same spot forever.
ADVERTISEMENT - CONTINUE READING BELOW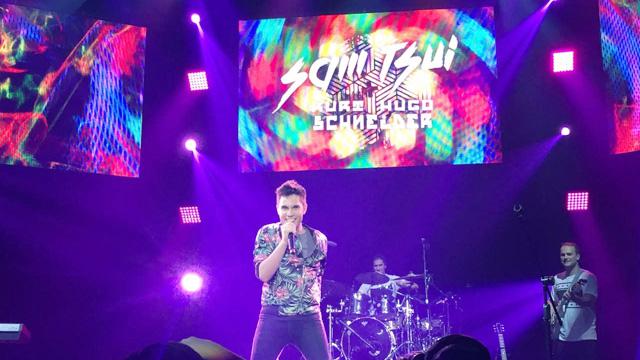 Did you get to see them last Saturday? What was your favorite moment from the show?
Here's a little throwback that will make your day!
The security issues detected "may have been actively exploited" by hackers.
"No matter how hard we tried to make it work, it wasn't meant to be."
Take your pick from this list of self-care apps and mood trackers.
It's happening in stores and online!
It isn't an easy feat even for the regular students like us.
In case you're curious about what kind of jobs are currently available in the market.
For when you're feeling adventurous.
You can spend Happy Hour watching the sunset!
He majored in Civil Engineering and wants to build a big home for his family.
As well as students of state colleges and vocational schools.
From The Candy Bulletin Community