Aside from letting us escape to realms where kick-ass teens rule, where the world has turned upside down, and where anything is possible, YA dystopian movies also help us appreciate the things we take for granted in our everyday lives. Take Cassie Sullivan (played by Chloe Moretz) in The 5th Wave, the latest YA dystopian book to hit the screen. Before the first wave of alien attacks, Cassie was a normal teenager who had normal concerns: surviving PE class, getting home before her curfew, and talking to the boy she likes without melting into a puddle of goo. "When you're in high school, just about everything feels like the end of the world," she says. Until the end of the world does happen, through a series of deadly waves meant to wipe out the human race as efficiently as possible.
Forget about Snapchatting with your friends; you're lucky if you can visit them in quarantine. Forget about homework (woohoo!); you're lucky if you can find a book to read for fun. Forget about catching a glimpse of your crush; you have no way to know if he or she survived the plague. Forget about trying to get your little brother to go to sleep; you're lucky if you can manage stay together. And forget about making new friends; you're lucky if they don't turn out to be one of the Others causing all this mayhem.
ADVERTISEMENT - CONTINUE READING BELOW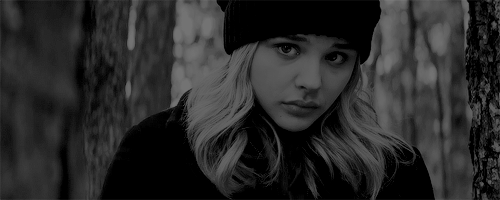 via otimiza-dor.tumblr.com
Now it all sounds very depressing, but if you're having new-year, back-to-reality blues (like we are, even if it's almost February!), we hope it helps cheer you up and change your perspective. Sometimes we need a reminder of how lucky we are to have a hot meal waiting for us at home (even if the leftovers will no doubt be your baon the next day), to have all kinds of entertainment right at our fingertips (even if our shows and games make us stay up all night), and to have the unconditional love and support of our family (even if they can really get on our nerves).
So here's to the present, here's to the new year, and here's to dystopian movies that make us think.
The 5th Wave is now showing in theaters.