All Access
How We Feel About Zayn Malik Leaving 1D in One Direction Song Lyrics
Our Feelings About Zayn Malik Leaving 1D in One Direction Song Lyrics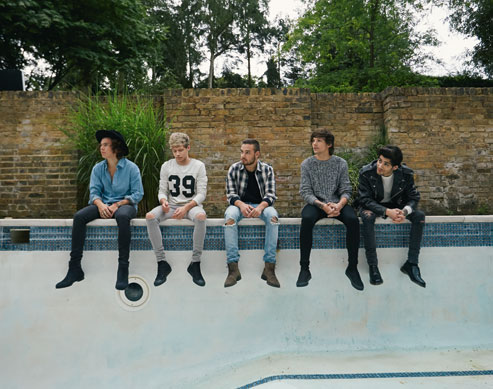 PHOTO SYCO Music/Ivory Music & Video
It's only been 13 hours and yet it already feels like forever. Zayn Malik has officially left One Direction and our hearts are breaking. How does one deal with all these emotions? On one hand, we want to be happy for him—he'll finally be a normal 22-year-old like he's always wanted and experience life out of the spotlight—and yet on the other hand, we just want our boys to be complete again.
READ: While You Were Sleeping: One of Your Favorite 1D Boys Left the Band
But for now, let us process our feelings the only way we know how: by listening to music. We know it's probably torture to do this, but how can we not listen to One Direction while nursing our broken hearts? Here are song lyrics that perfectly describe every single emotion Directioners are going through right now.
1 When you can't believe this is actually real life and you figure tomorrow, he'll change his mind.
I'm broken do you hear me
I'm blinded 'cause you are everything I see
I'm dancing alone
I'm praying that your heart will just turn around
—"More Than This," Up All Night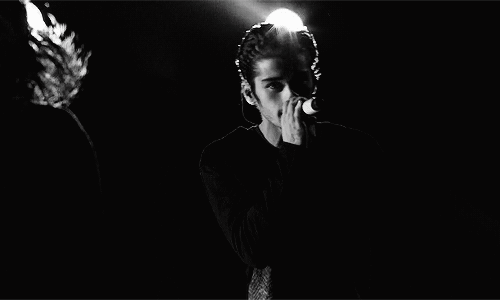 via zxynsvein.tumblr.com
2 When you think you can save him from all this stress being in the limelight is giving him.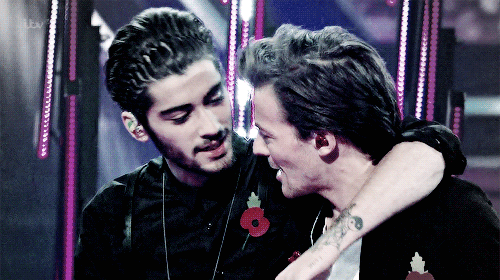 via littleblackdress93.tumblr.com
What you want what you need has been right here, yeah
I can see your holding back those tears, tears
I, I wanna save ya, wanna save your heart tonight
He'll only break ya
Leave you torn apart, oh
I can't be no superman
But for you I'll be superhuman
I, I wanna save ya, save ya, save ya, tonight
—"Save You Tonight," Up All Night
3 When you start to blame yourself and refuse to accept that he's really leaving One Direction and you're willing to believe a lie if it means he'll "stay."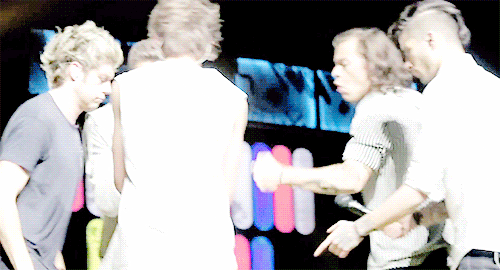 via liampahynes.tumblr.com
Tell me I'm a screwed up mess
That I never listen listen
Tell me you don't want my kiss
That you need your distance distance
Tell me anything but don't you say
He's what you're missing baby
If he's the reason that you're leaving me tonight
Spare me what you think and...
Tell me a lie
—"Tell Me A Lie," Up All Night
4 When you want to convince him to stay. Maybe just for a few more days, weeks, months?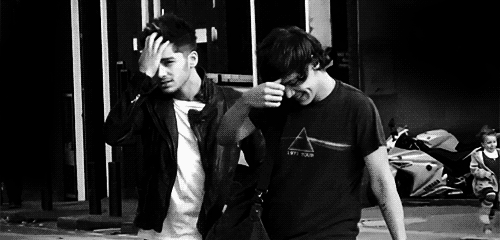 via effubtch.tumblr.com
But baby if you say, you want me to stay
I'll change my mind
Cause I don't wanna know while I'm walking away
If you'll be mine
Won't go, won't go
So baby if you say, you want me to stay
Stay for the night
I'll change my mind
—"Change My Mind," Take Me Home
ADVERTISEMENT - CONTINUE READING BELOW
5 When you're conflicted about getting over his departure or just wallowing in your sadness, just for a little longer.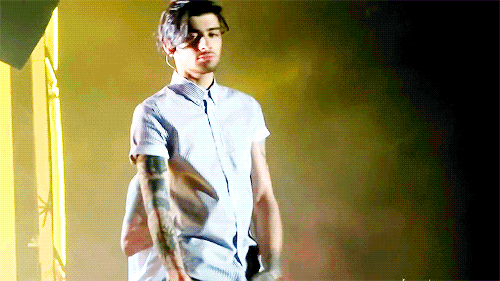 via longhairedstyles.tumblr.com
And I'm like, never thought it'd hurt so bad
Getting over you, and
You're giving me a heart attack
Looking like you do
'Cause you're all I ever wanted, thought you would be the one it's
Giving me a heart attack
Getting over you
—"Heart Attack," Take Me Home
6 When you finally decide that no, you can't move on.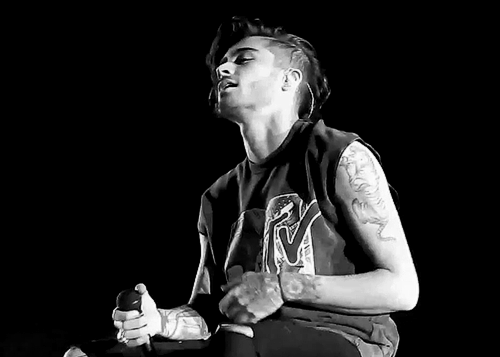 via one-direction-control-me.tumblr.com
No one in the world could stop me from not moving on
Baby even if I wanted to
Nobody compares to you
—"Nobody Compares," Take Me Home
7 When you're hopeful that maybe if you could shield him from all the hate or the attention, he'd be willing to come back.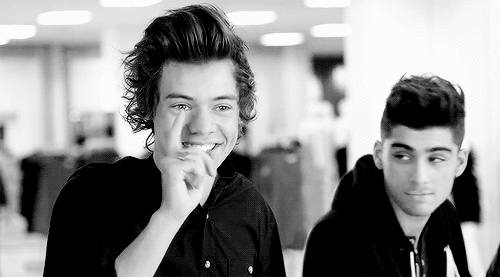 via melstersinc.tumblr.com
If you're pretending from the start
Like this, with a tight grip
Then my kiss can mend your broken heart
I might miss
Everything you said to me
And I can lend your broken parts
That might fit, like this
And I will give you all my heart
So we can start it all over again
—"Over Again," Take Me Home
8 When you want to remind him that this is where you belong. This is your home.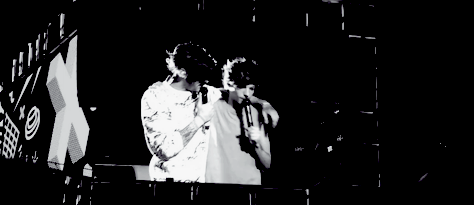 via 1drealness.tumblr.com
Been away for ages
But I got everything I need
I'm flicking through the pages
I've written in my memory
I feel like I'm dreaming
So I know, I know, I know, I know
That I'm never leaving
No, I won't go
Don't forget where you belong, home
Don't forget where you belong, home
If you ever feel alone, don't
You are never on your own
And the proof is in this song
—"Don't Forget Where You Belong," Midnight Memories
9 When you admit that his presence makes a big difference.

via littleblackdress93.tumblr.com
I'm sorry if I say I need ya
But I don't care I'm not scared of love
Cos when I'm not with you I'm weaker
Is that so wrong, is it so wrong
That you make me strong
—"Strong," Midnight Memories
10 When you want to tell him that you can fight this together. That you want to remind him how it was when he was just starting.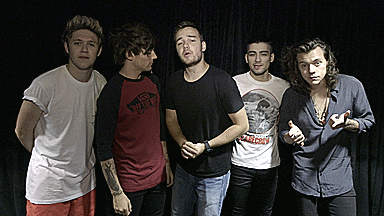 via lolarryisrealol.tumblr.com
I wish that I could take you to the start
I'd never let you fall and break your heart
And if you want to cry or fall apart, I'd be there to hold ya
You tell me that your hurt it's all in vain
But I can see your heart can love again
And I remember you, you were laughing
So let's just laugh again
But don't burn out even if you scream and shout
It'll come back to you, back to you
ADVERTISEMENT - CONTINUE READING BELOW
Oh I would carry you over fire and water for your love
And I will hold you closer, hope your heart is strong enough
When the night is coming down on you
We will find a way through the dark
—"Through The Dark," Midnight Memories
11 When you know that 4/5 will never be the same as 5/5.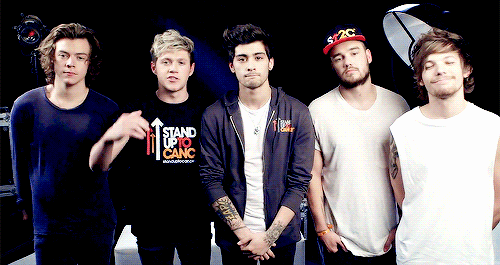 via theonewhoprotested.tumblr.com
And being here without you
Is like I'm waking up to
Only half a blue sky
Kind of there but not quite
I'm walking round with just one shoe
I'm half a heart without you
I'm half a man at best
With half an arrow in my chest
I miss everything we do
I'm half a heart without you
—"Half A Heart," Midnight Memories
12 When you realize that maybe it's his heart that was let down. And he's gone where broken hearts go. Where, we'd like to know.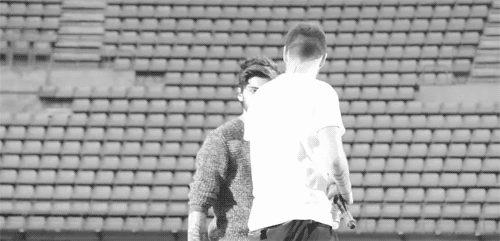 via natyamity.tumblr.com
Shadows come with the pain that you're running from
Love was something you never heard enough
Yeah it took me some time but I figured out
How to a fix up a heart that I let down
Now I'm searching every lonely place
Every corner calling out your name
Tryna find ya but I just don't know
Where do broken hearts go
—"Where Do Broken Hearts Go?" FOUR
13 When you think about how everything changed overnight.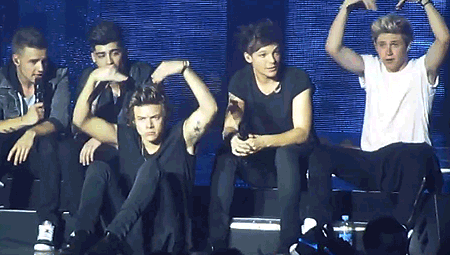 via theonewhoprotested.tumblr.com
We're only getting older baby and I been thinking about it lately
Does it ever drive you crazy just how fast the night changes
Everything that you've ever dreamed of
Disappearing when you wake up
But there's nothing to be afraid of even when the night changes
It will never change me and you
—"Night Changes," FOUR
14 When you try to reconcile when this all happened?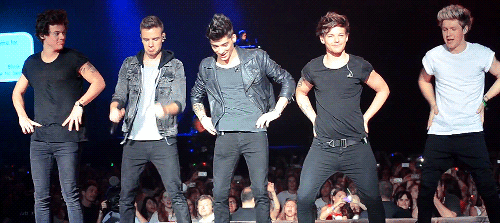 via imanofficialfangirl.tumblr.com
Who's gonna be the first one to compromise
Who's gonna be the first one to set it all on fire
Who's gonna be the last one to drive away
Forgetting every single promise we ever made
—"Spaces," FOUR
15 When you know you just desperately want him to stay.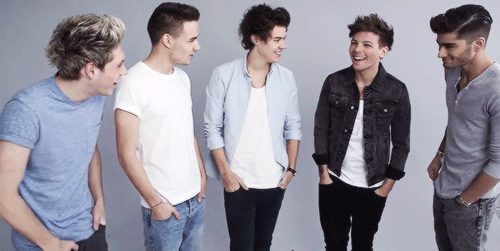 via fancyspice.tumblr.com
You should probably stay probably stay a couple more days
Come on let me change your ticket home
You should probably stay here with me a couple more days
Come on let me change your ticket home
Don't go it's not the same when you're gone
And it's not good to be all alone
So you should probably stay here with me a couple more days
Come on let me change your ticket home
"Change Your Ticket," FOUR
ADVERTISEMENT - CONTINUE READING BELOW
How are you holding up, Candyrectioners?
How to be good to your skin AND your beauty routine!
Flawless face at an affordable price!
Oh, we've all been there!
BRB, raiding the ukay shops near UST!
Before the season 2 premiere of Stranger Things, we got to hang with some of the old gang and a pair of brand new strangers making their debut soon. Read all about it here!
Score great hair from Monday to Friday next week.