There are many ways to show your love for your fave Korean stars—you can watch their K-dramas and movies, buy their official merch, or attend their fan meetings. But as dedicated fans, we *really* want to go the extra mile. And by that, we mean sending them a coffee (or food) truck! The question is, how do you send a coffee truck when you're not living in South Korea? No worries, chingu, because we have a step-by-step guide for you!
First things first: What is a coffee truck and why is it part of South Korea's culture?
You already know that a lot happens before a Korean show is aired. The cast and crew spend long hours filming despite the harsh heat of the sun or the numbing cold during the winter season. This is when coffee trucks—a.k.a mobile canteens—come in handy. Food and drinks are served in the filming set to keep everyone full and energized. Aside from the nourishment, the coffee trucks also have banners where you can put your messages. This way, you can ~give strength~ to your favorite Korean actor.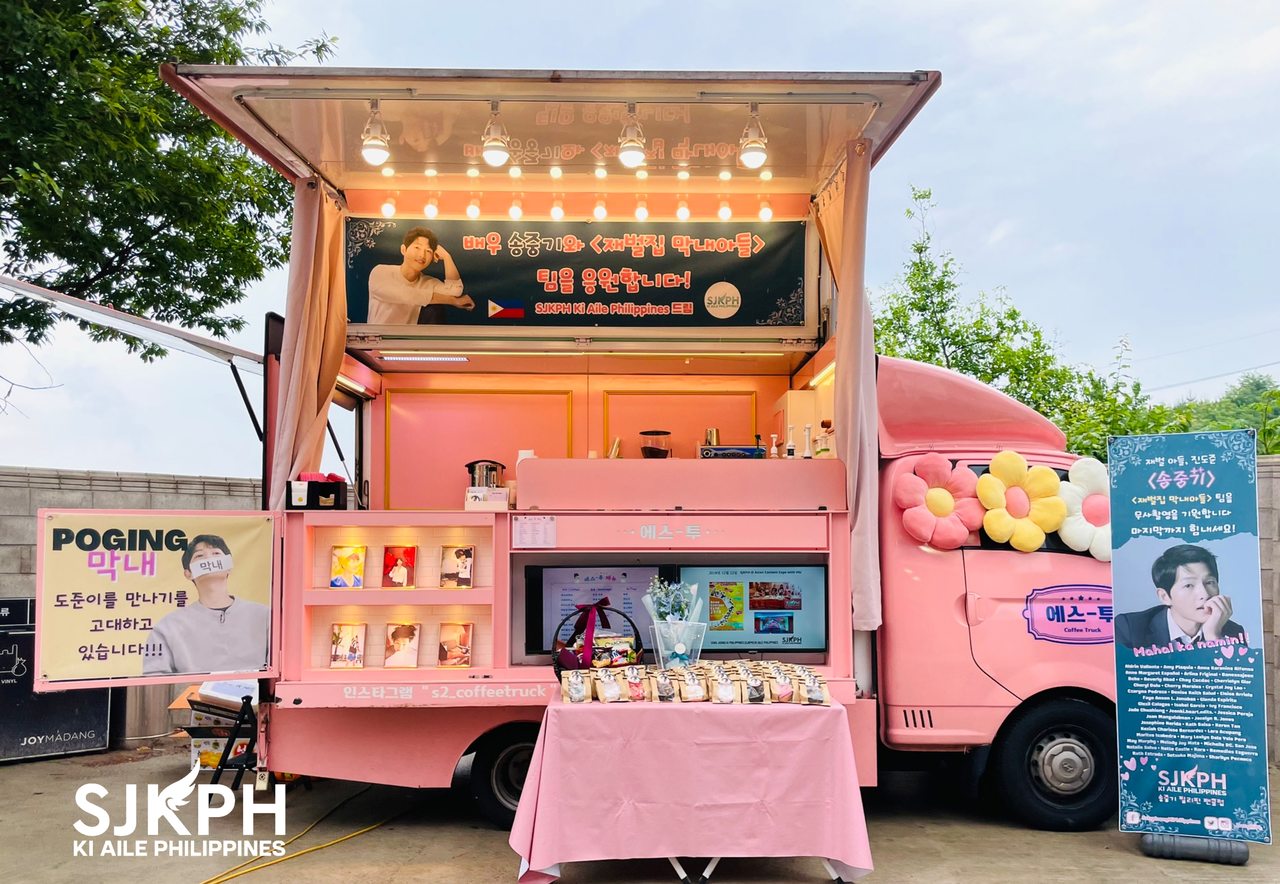 ADVERTISEMENT - CONTINUE READING BELOW
Now when you send a coffee truck to someone in South Korea, it means that you support and wish them well. If the word "hwaiting!" ("you can do it!") is an object, this would be it! Many Korean celebs who became friends after working together have gifted their co-stars with a coffee truck.
We asked Joan, an admin of Song Joong Ki Philippines and Kang Ha Neul Philippines (both of which are affiliated with KOPFA or the Korean Artists Organization of Philippine Fan Clubs), about their experience in sending coffee trucks to their fave oppas. According to her, they do this to let the actors know that they have an existing fanbase in the PH. So far, Kang Ha Neul Philippines gifted Sky (Ha Neul's nickname) with four coffee trucks. Two are for his series Insider and one each for the movie Streaming and drama Curtain Call (in collaboration with Ha Ji Won Philippines). As for Joong Ki, he received three—during his 2016 fan meeting in Thailand; for the hit show Reborn Rich; and for his upcoming film, Bogota.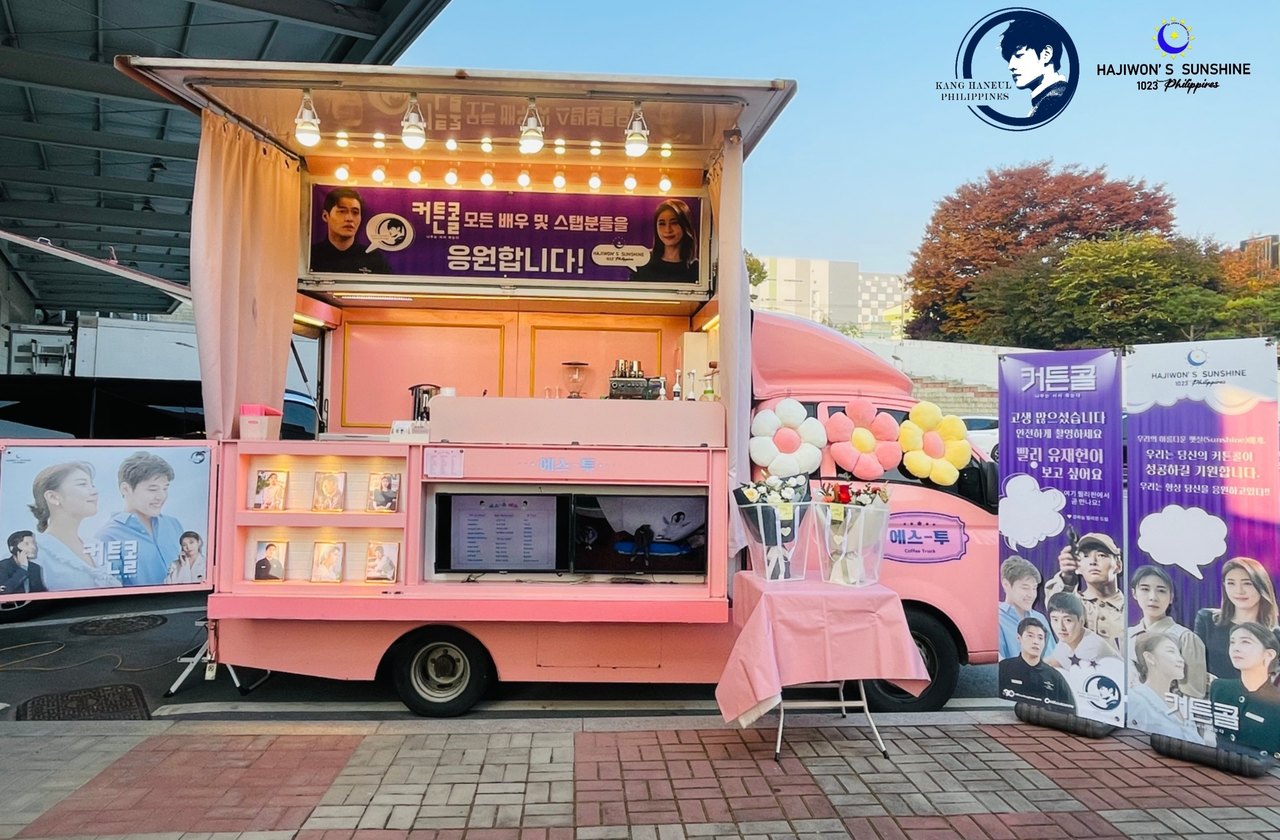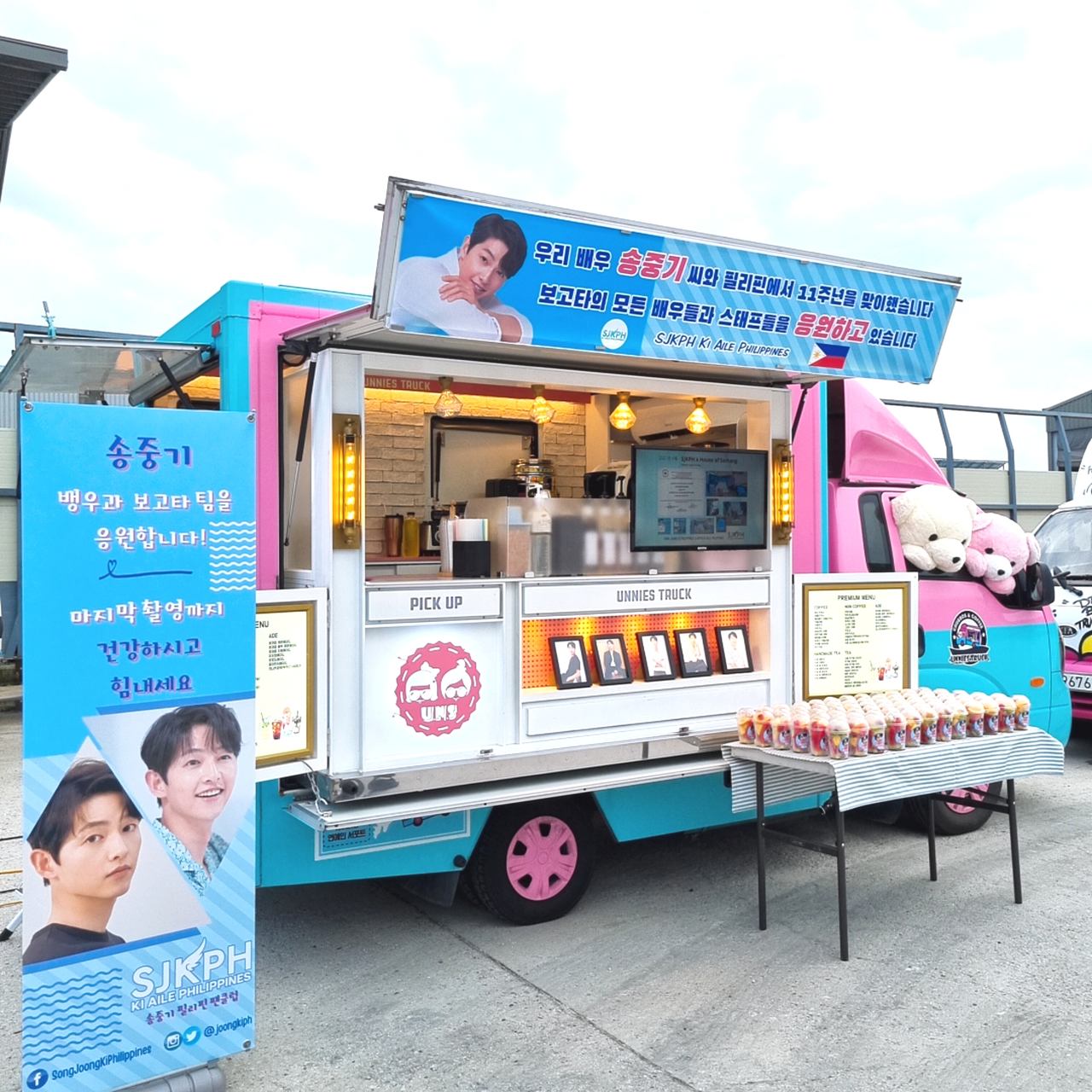 It takes a lot of effort (and money, hehe) before a coffee truck plan is executed, but Joan remarked that everything is worth it. "We feel proud and we're on cloud nine every time a Korean actor recognizes our project and appreciates what we did. Actually, there's no assurance that they'll take a photo beside the coffee truck (there are times when they're not allowed to do so) but when they do, we feel so loved. Seeing a solo coffee truck support from the Philippines—sulit ang pagod, puyat, at pag-follow-up sa manager at agency. Kaya walang susuko. Next coffee truck na agad, haha!".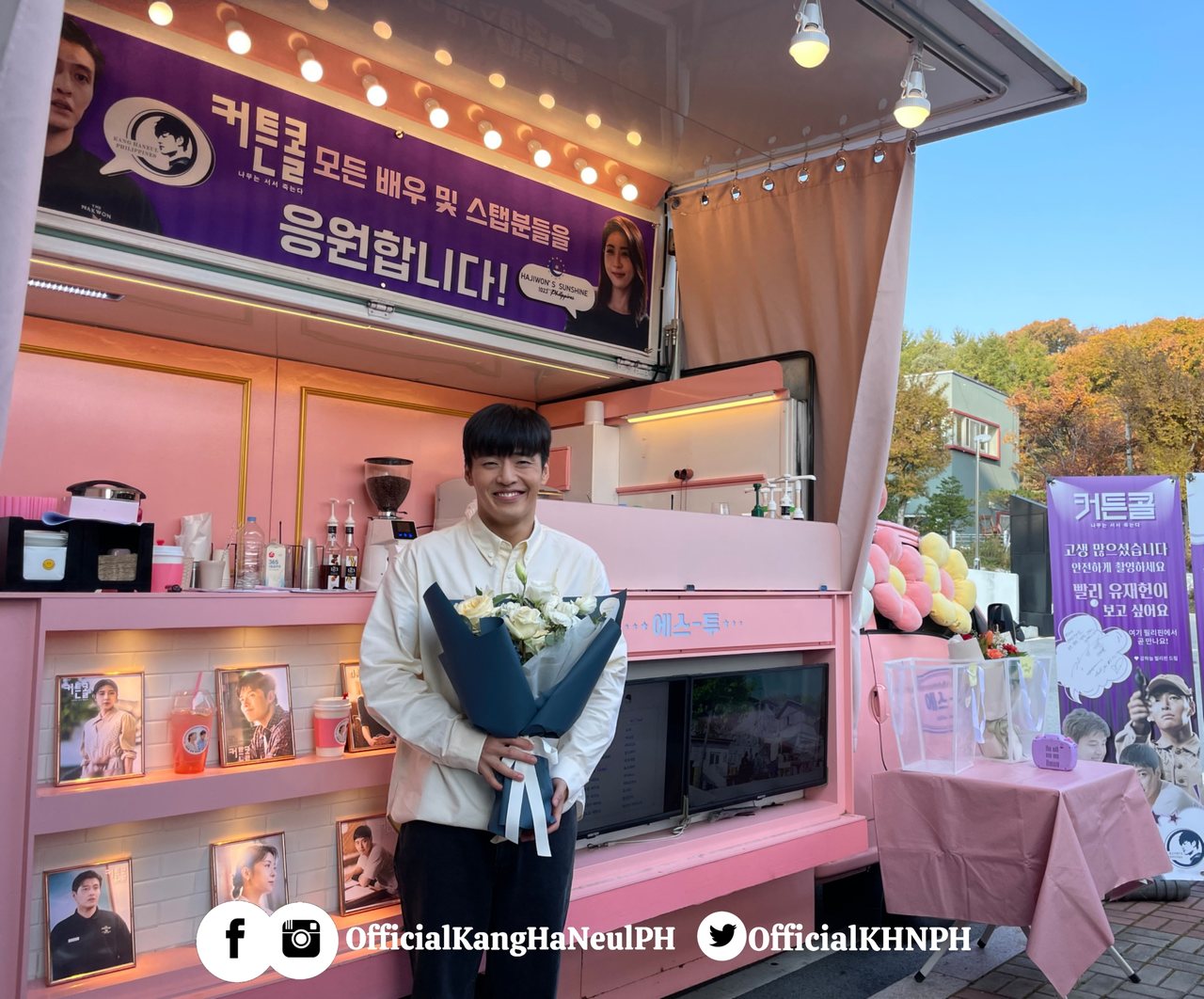 ADVERTISEMENT - CONTINUE READING BELOW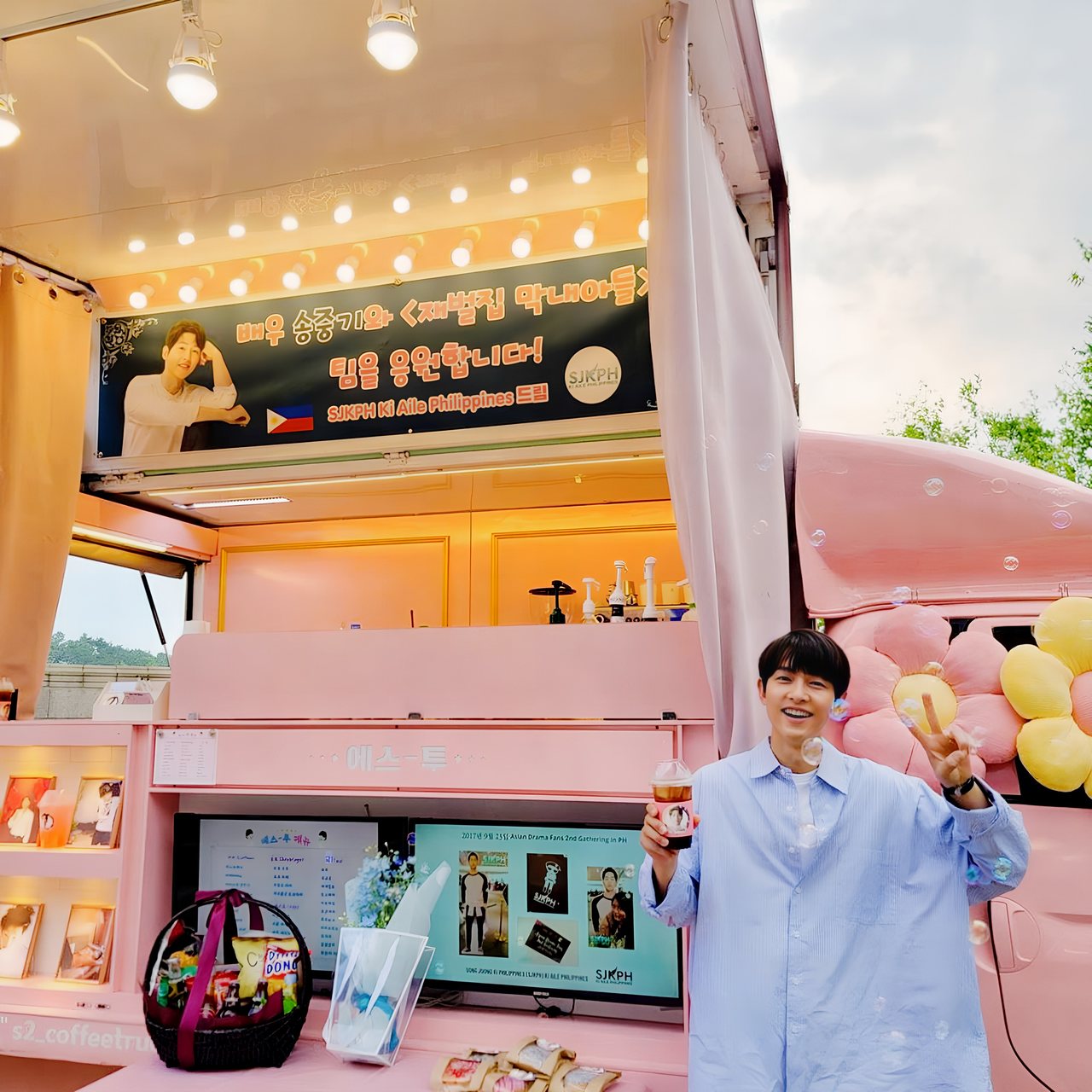 Ready to show your support to your faves? Here's how you can send a coffee truck to Korean actors:
1. Become a part of an *official* fan club.
A coffee truck support is best done when you're with your fellow fans. Join the fan club of your favorite Korean actor by reaching out to them on social media. To know if the fan club is ~legit~, check if they have connections with international fan clubs. They are also the ones who prepare fan projects during fan meetings. The moment you're an official member, the fan club admins will welcome you and give a rundown of what they do, including the projects in the pipeline.
2. Plan your budget.
Preparing for coffee truck support takes months and the plan always starts with a budget. The amount really depends on what food and drinks you want to be served and how many banners will be included. You can add flowers and other cute trinkets to your coffee trucks, too! Joan mentioned that their fan clubs hold a donation drive among the members and there are tokens given, which are corresponding to the amount they donate. But truth be told, the admins *use* their own money in case they're short on budget.
How much does a coffee truck cost, you ask? It's around P40,000 to P80,000.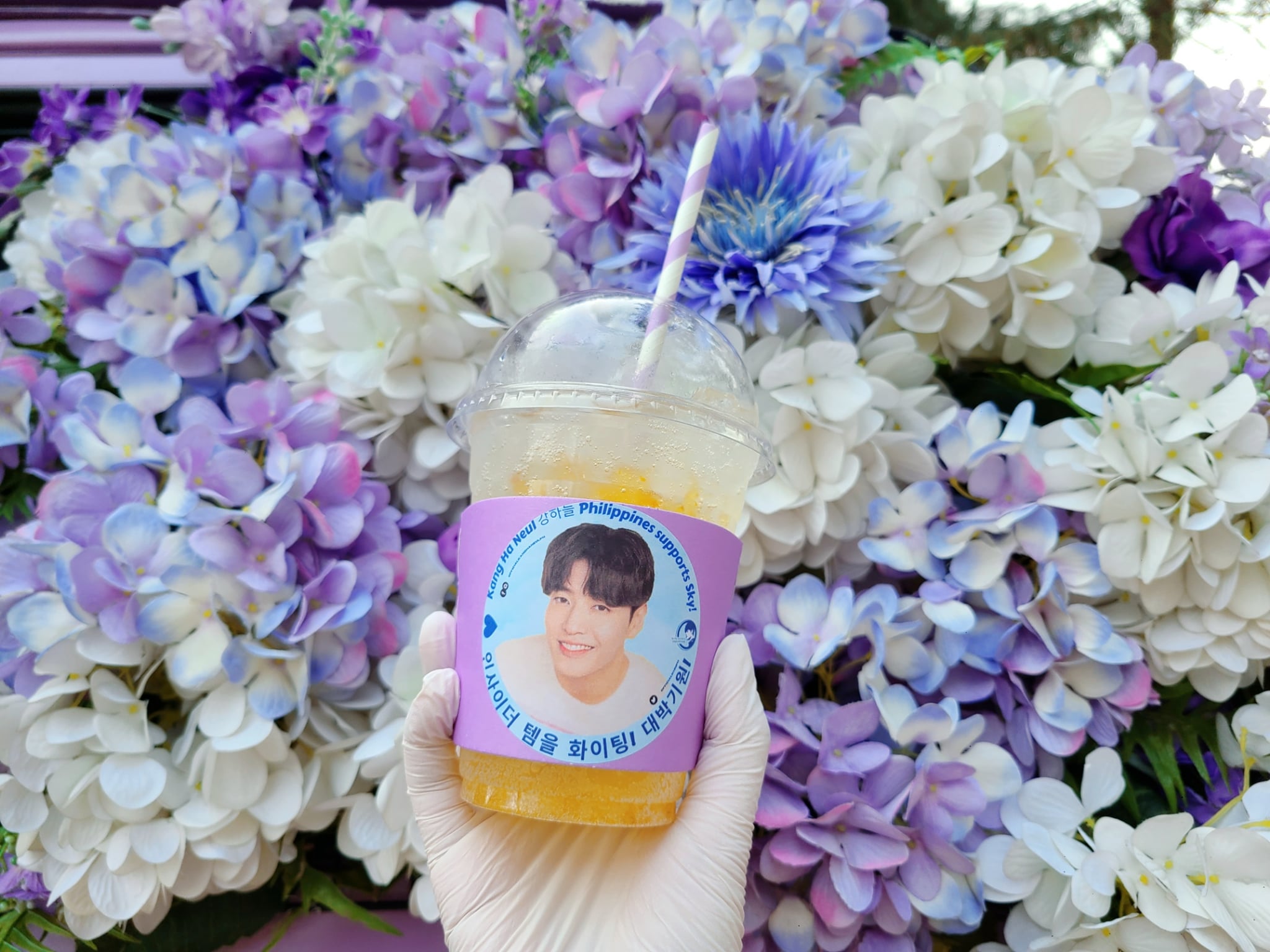 3. Communicate with the actor's entertainment label.
"You have to ask permission from their agency via e-mail. In my case with Sky, I have direct contact with his agency and manager that's why I can freely check the filming info. Most agencies respond quickly and will give you a schedule complete with the details, so make sure you're prepared. Indicate your target date in your e-mail. Kasi magugulat ka talaga sa bilis ng pangyayar," Joan shared.
ADVERTISEMENT - CONTINUE READING BELOW
She continued and said that there are other agencies wherein you have to wait and check your e-mail every day. "Madalas sa case namin, isang araw lang ang preparation. Tipong ngayon i-coconfirm tapos ang schedule mo bukas na. May isang araw ka lang para kausapin yung vendor about their availability. There are times na magbabago yung schedule at hindi na available yung food truck. That's when you have to change everything. You really have to be ready when you apply kasi non-refundable ang food."
"There are also rules where you cannot announce the day of your support for privacy and safety purposes. And even if you have a representative in South Korea, no one is allowed to go to the filming site of the support except for the coffee truck," Joan added.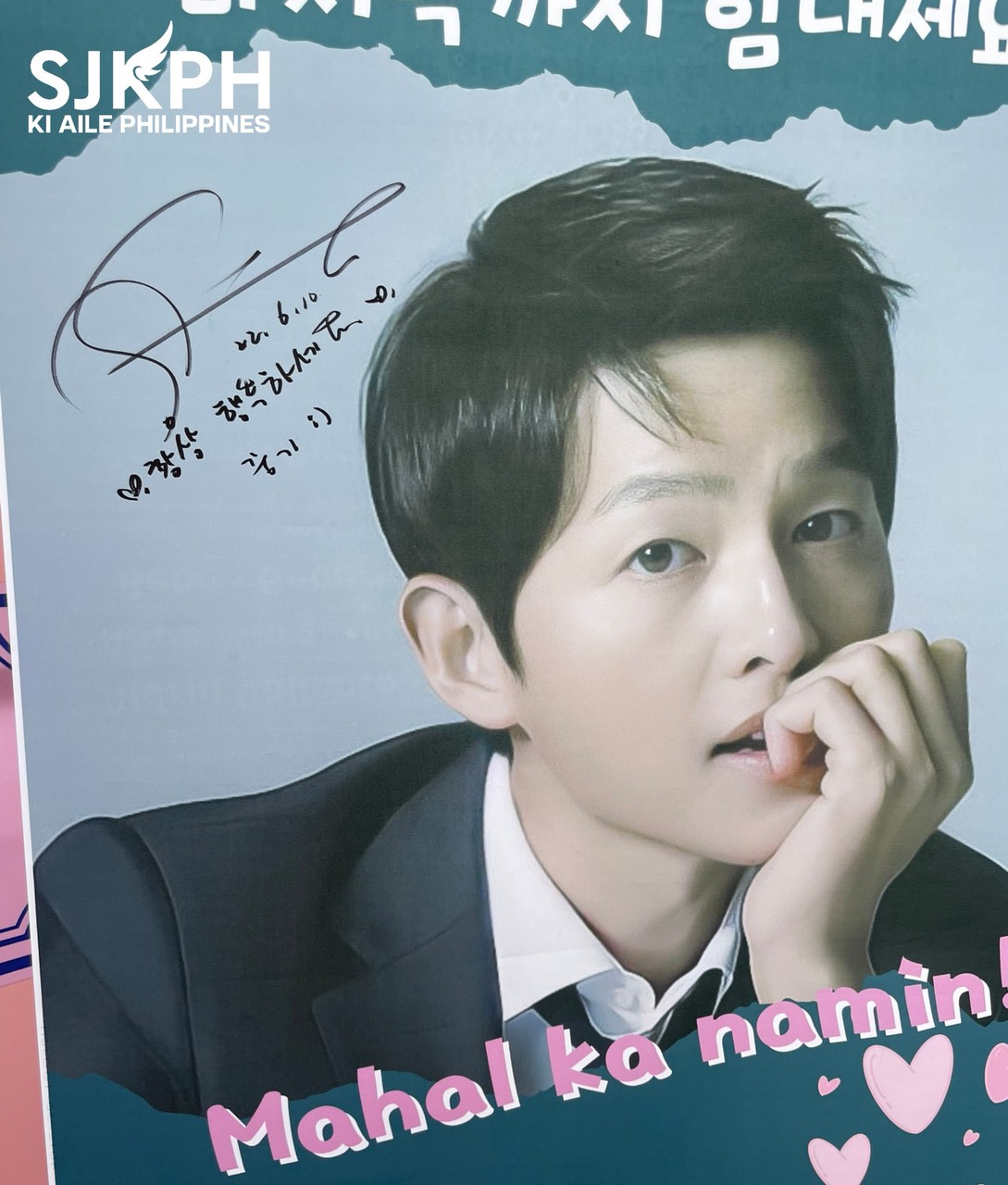 Another way to communicate with the actor's agency is through their official Daum Cafe account. "Minsan, kailangan mo na pumunta lagi sa Daum Cafe site nila para makita yung notice. Ito yung may mga deadline para makasama ka sa lineup. But the process is the same—you have to e-mail them but this time it's detailed. You have to indicate what you'll be sending, the quantity, plus the gifts if there are any. You have to be very specific."
4. Pick a coffee truck vendor in South Korea.
You can communicate with them via the Kakao app (you'll find their number on their Instagram account). Here are some Korean coffee truck vendors we know: 
5. Choose the food and drinks you want to be served.
Each coffee truck in South Korea is unique and has a diverse menu. Most offer iced coffee while others have fruit juices. There are snacks you can select, too. "Consider your budget when it comes to the food and drinks. Afterward, you can inquire about the price list with the vendor. Kung may gifts ka pa, kailangan mo rin i-communicate lahat. You have the option to deliver your presents to the chosen vendor or directly send them to the filming site. But most of the time, we have it delivered to the coffee truck so that they can set up the whole thing for documentation," Joan said.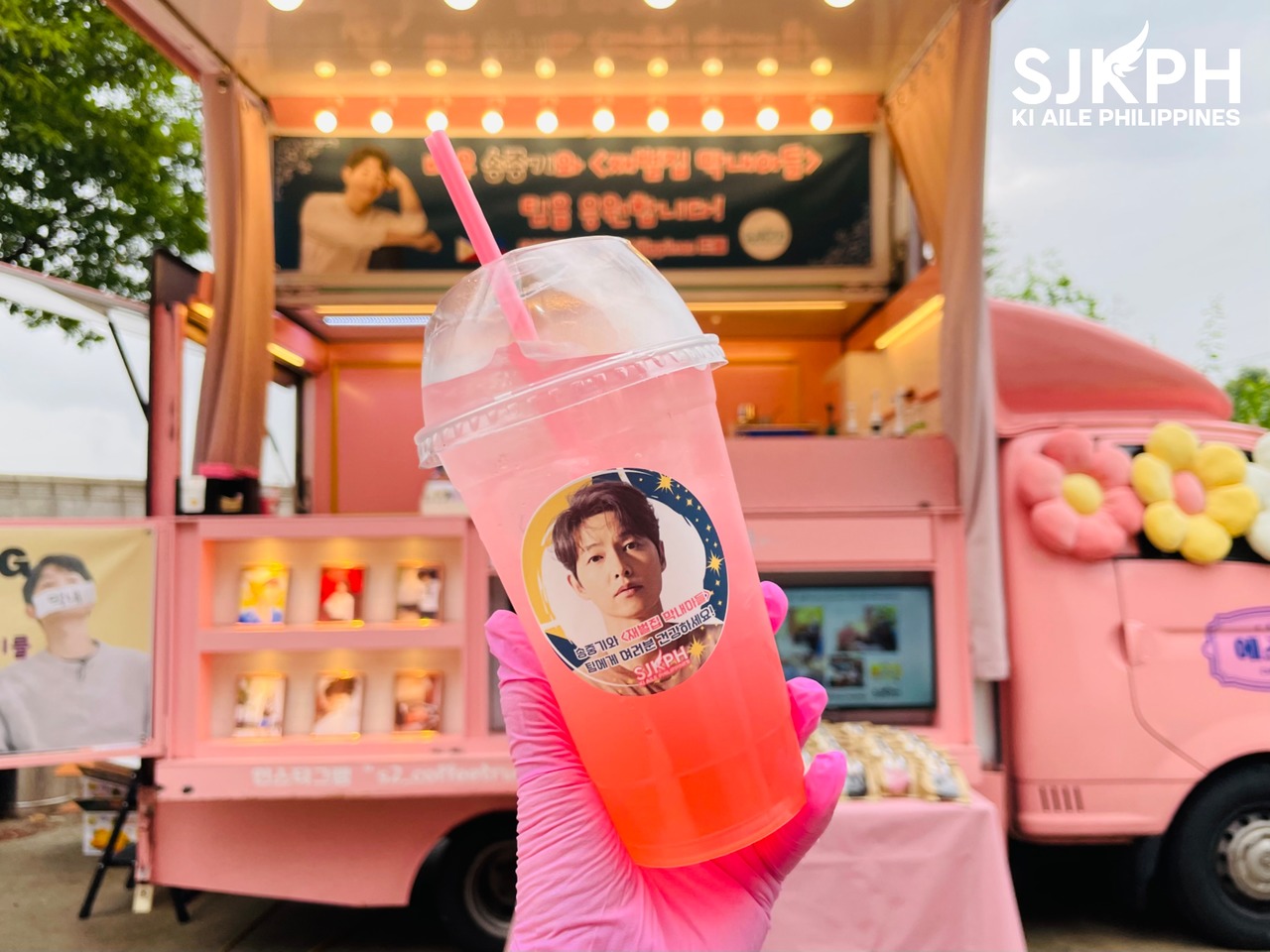 ADVERTISEMENT - CONTINUE READING BELOW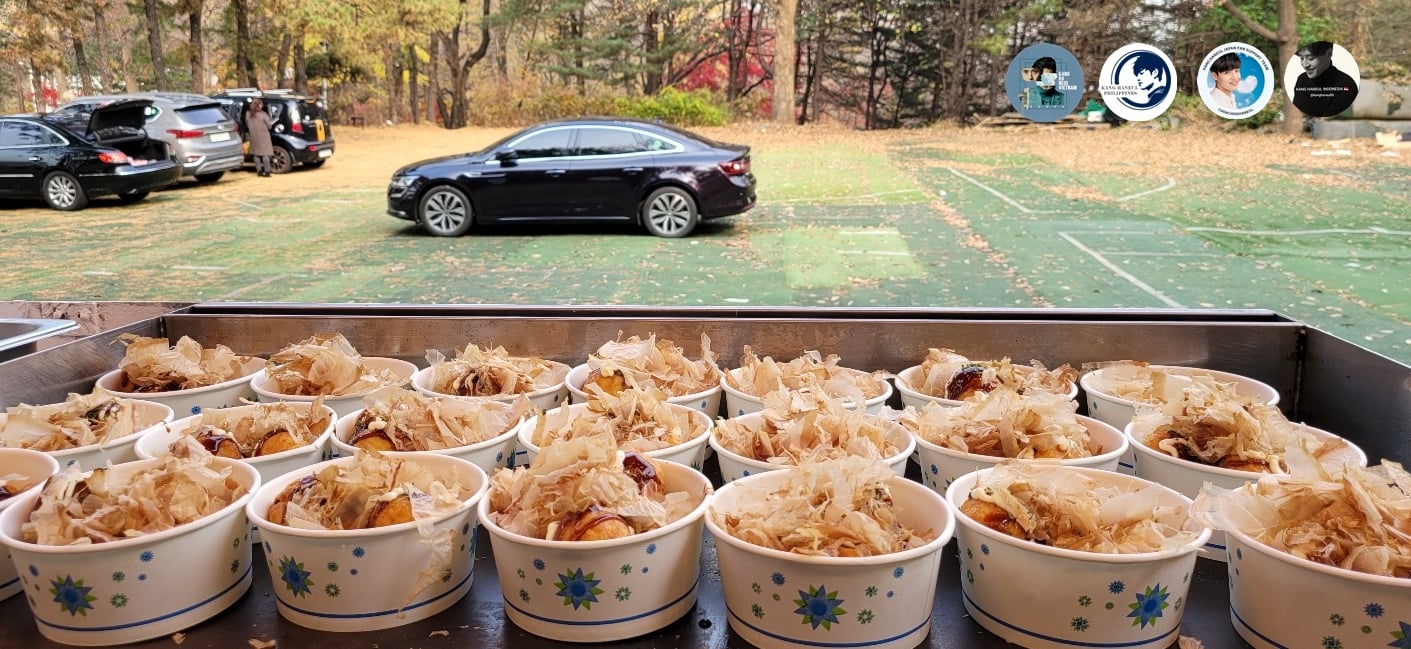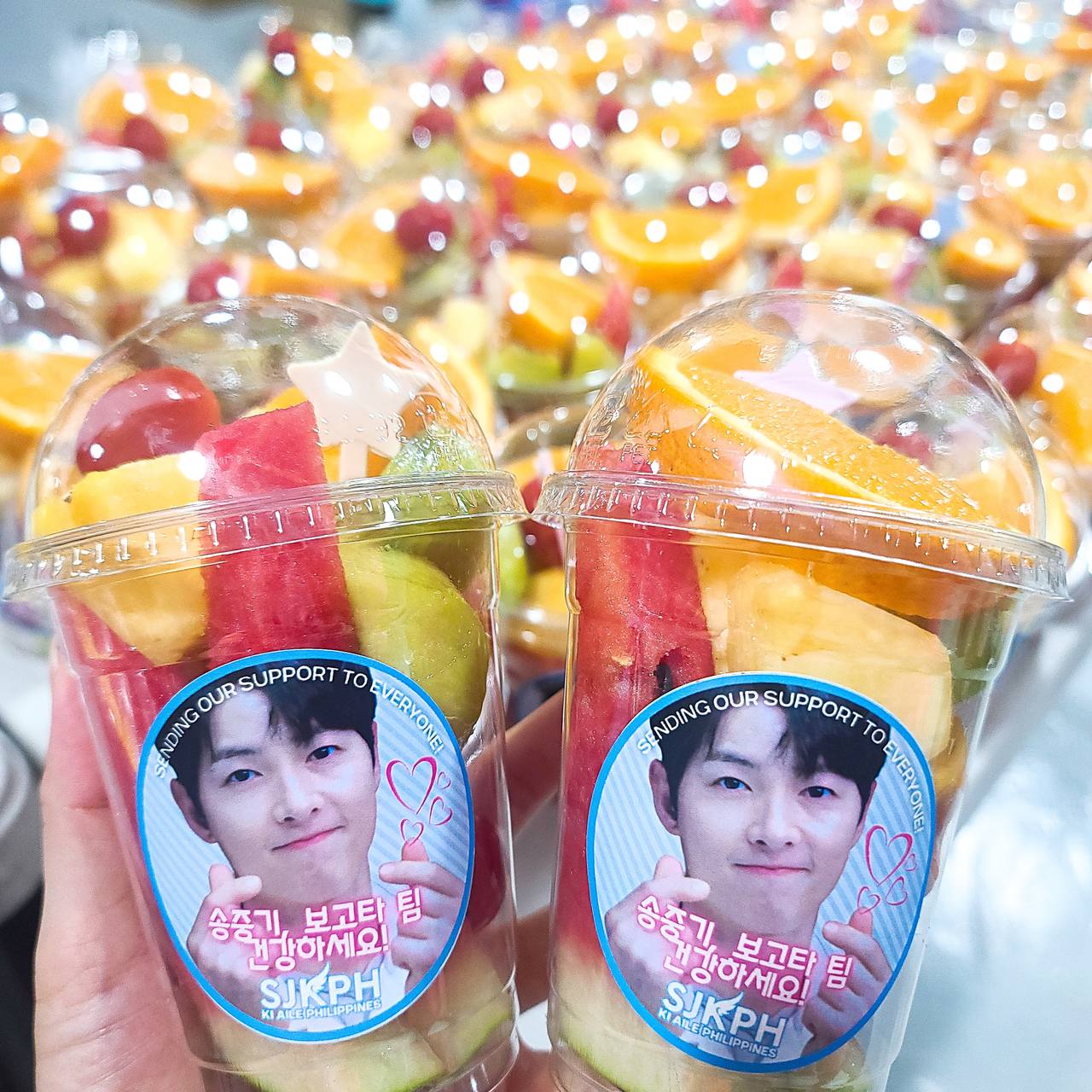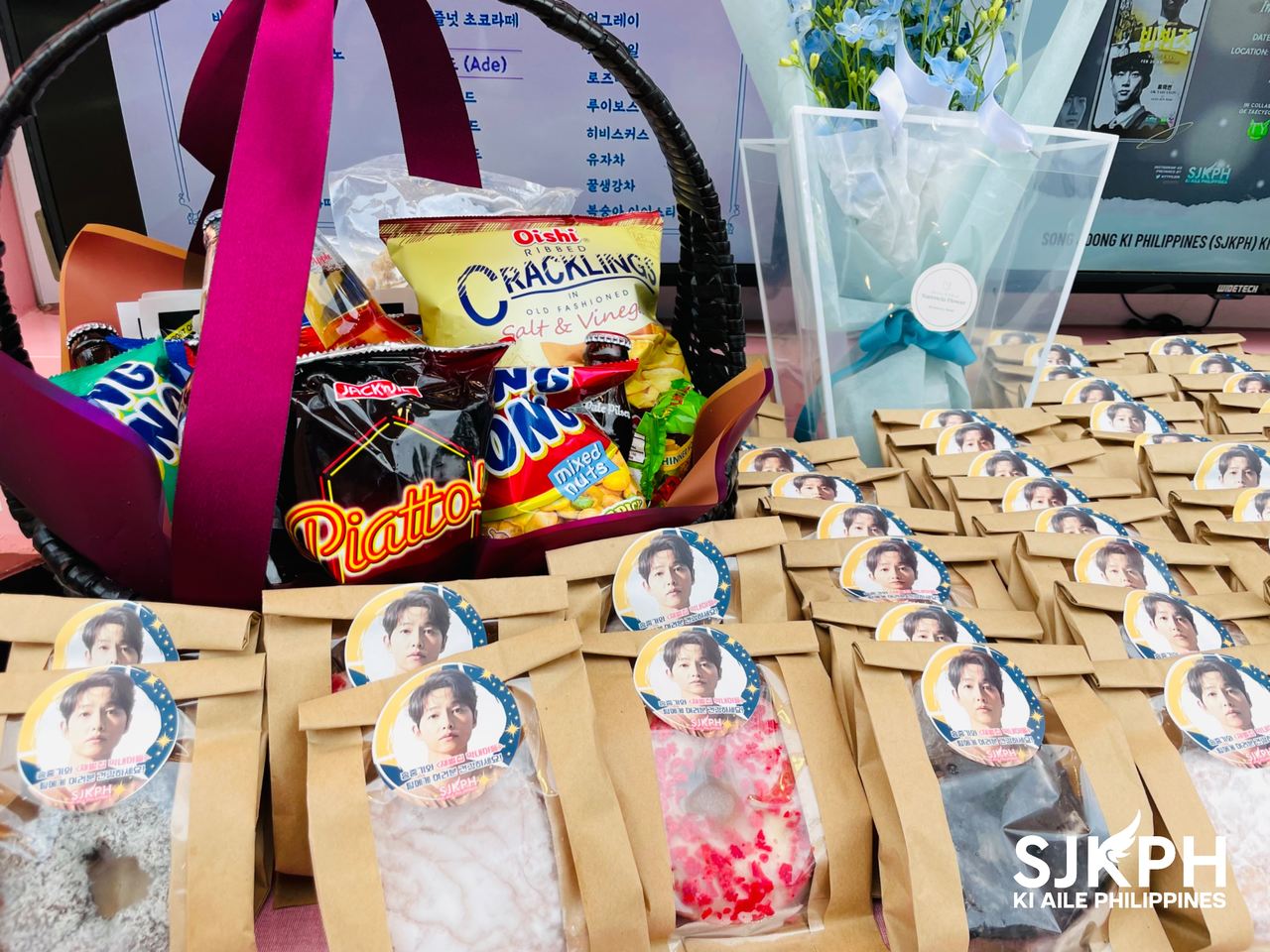 6. Design the banners you want to use.
Just like in the work setup, fan clubs have their own teams as well. Members are designated to different groups, such as social media and design. Ask your resident art admin to customize the banner for your coffee truck. "Kami lahat ang gumagawa ng designs. Kaya much better minsan to have two options ready since everything happens so fast. There are times when you only have one day to prepare at kailangan mo nang i-send lahat for printing! Naranasan namin yung tatlong beses nagpalit ng vendor kasi hindi na sila available dahil sa biglaang pagbabago ng schedule. You have to start from scratch kasi hindi same ang structure at banners," Joan relayed.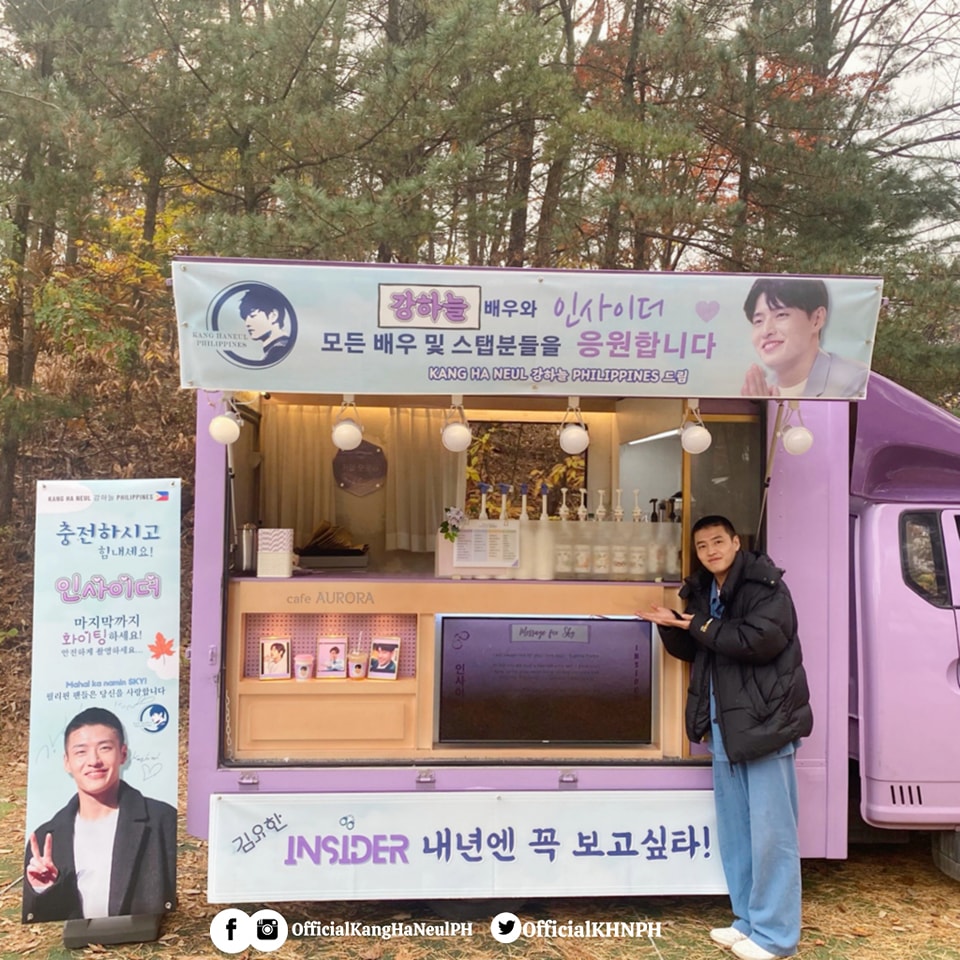 ADVERTISEMENT - CONTINUE READING BELOW
7. Send everything to the vendor and agency, and then wait for an e-mail.
This is to confirm your order. On the day of the coffee truck support, you can start asking for an update and request the vendor to send photos to you once they're on the filming site. Fingers crossed that they'll relay your message to the actor and you'll get a reply! Once everything is done, all the materials will be shipped to the Philippines.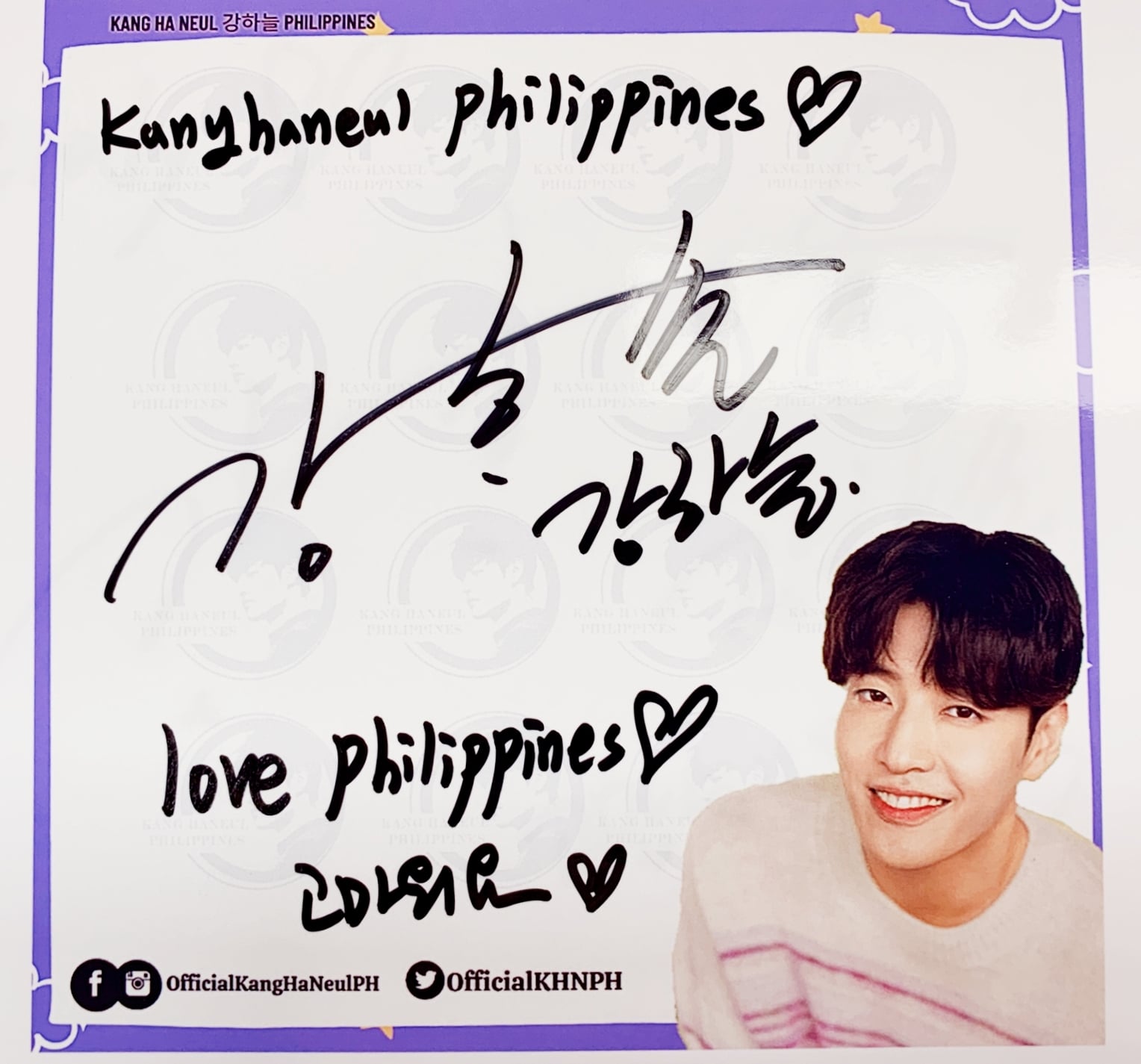 *This interview has been condensed and edited for clarity.
***
This story originally appeared on Cosmo.ph. Minor edits have been made by the Candymag.com editors.