Are you so over this week that you can't believe it's only Thursday? Or are you feeling sad about not having a special someone to celebrate Valentine's Day with? Maybe you're beating yourself up for breaking your New Year's resolutions when it's only February? If you can relate to any of these, our friends from The Vampire Diaries are here to help. Because if there's any group of people who know how to handle emotions—the good and bad but especially the bad—it's this dysfunctional barkada.
1 Find a project.
Caroline has a lot on her plate, but she finds that piling on a little more can actually help. "My mom is dying, and my best friend is stuck in an alternate universe and her bear is in a hole in the woods. There's only one of those things I can do anything about." So she sets off to find a stuffed animal that she buried years ago because it's the one thing she can control. Find your teddy bear by taking on a manageable project, like cleaning out your closet, and bask in the glow of a tiny but well-deserved win.
ADVERTISEMENT - CONTINUE READING BELOW
2 Help a friend.
That manageable project can be something that benefits other people and not just yourself. Stefan had his own problems to worry about, but he was there for Caroline during Operation: Find Teddy Bear, even if it was only to keep an eye on her, you know, in case she has a psychotic breakdown. When Caroline accomplished her task, it was also a win for him because they were on the same team. Just shows that when you're sincere in your desire to help people, you also help yourself.
3 Hit something.
Preferably not your friend, like what Caroline did to Stefan. Acknowledge your anger and frustration, and release those bad vibes. Beat the crap out of a punching bag or just vigorously fluff your pillows—the point is to get physical in a good way.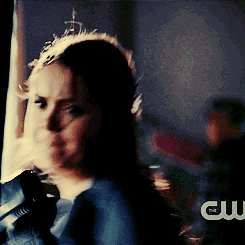 via clarkesinfinityxinfinity.tumblr.com
4 Work out.
Jeremy has died and come back to life, lost almost everyone he cares about, and now he's simultaneously grieving the death of his girlfriend and plotting to bring her back. Life is complicated for this guy. And what do you usually see him do? Work out and train. Life is still complicated for him, but at least he's got a clear head and super strength, which definitely come in handy when he has to fight for his friends and family, like, every other day.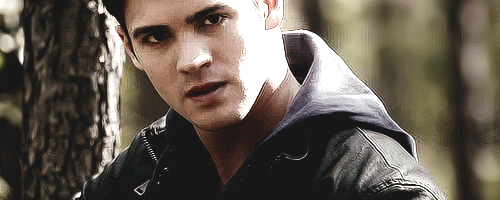 via fightforthisloveeeee.tumblr.com
5 Have a good cry.
When Kai the psychopath absorbed his nice brother (this is Mystic Falls—what did you expect?), he also absorbed his good qualities like empathy. Kai started feeling bad about all the evil he's done so he turned to Google to find out how to process emotional pain. He tried writing down everything in a letter. "Water just started oozing out of my eyeballs like I'm some alien creature excreting fluids. Has that ever happened to you?" Ugly crying can make anyone look out of this world, but it's very cathartic. (P.S. If you were the one at fault, take your cue from Kai and make amends too—just ease up on the snark!)
ADVERTISEMENT - CONTINUE READING BELOW
Catch The Vampire Diaries on ETC.