All Access
How to Keep Your Relationship Strong According to Basti and Iris
"Tayo hanggang dulo."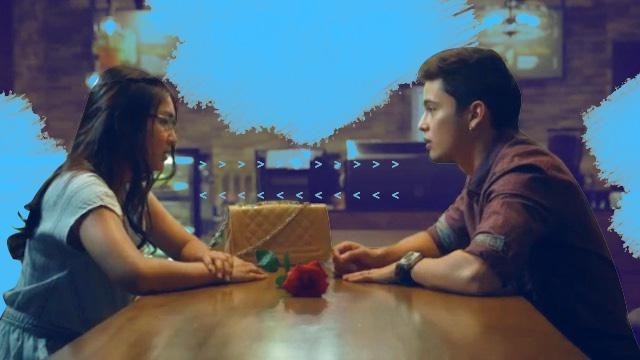 IMAGE ABS-CBN
As you know, Till I Met You's Basti and Iris are going through a hard time with their events business on a slump after a major accident at a wedding they planned went viral. Still, they're keeping it together and helping each other—and the whole Love Team—get through it. Here are five things we learned from them that we should all keep in mind for our own relationships—romantic or otherwise!
First and foremost, remember that you are one team. Every couple will face setbacks and challenges. These hurdles will test your relationship, and (hopefully) mold both of you into stronger, wiser, more empathetic people. Basti and Iris have been through so much drama—business, family (his and hers), friend (hi, Ali!)—and they got through it all by remembering that they're on each other's team.

Communication is an oldie but a goodie. And it's not just whispering sweet nothings or saying wedding vows, but all kinds of communication. Even if they're arguing and raising their voices at each other, it's still a good thing because it means they want to work on the kinks. They want to make an effort. They want to figure things out together. And you know what communication leads to? Compromise. (See: baby dilemma, moving dilemma, etcetera.)

Make time for fun. Basti and Iris are not particularly blessed with means or time, yet they know the importance of taking a break from adulting and spending time with each other. It can be as simple as keeping their home a work-free environment, or as grand as "Pangit" kidnapping whisking his "Sungit" away for a day or two. 

The couple that puts each other's needs first stays together. Since their business isn't doing so well at the moment, both of them have been looking for ways to compensate for the lack of funds by taking side jobs and rackets. It involves a lot of sacrifice (and shorter tempers), but they just have to go back to their first rule (one team!) to remember why they're doing this.

Dreaming big things for the future is not silly at all. Basti and Iris may not be able to afford their own house right now, but that doesn't mean they can't imagine and plan for the future. Basti gave Iris a doorknob, the very first piece of their future home, as an inspiration and a reminder that they will always be in this together.
What are your favorite Basti and Iris moments? Share your thoughts below! 
These are the styling mistakes you're probably making.
It's the new takeover trend in food.
You might be rekindling an old relationship, but you also wouldn't want to cut ties with other people in the process.
Craving that crispy CLOY goodness?
One college student shares her experience of being a former working student.
The network's franchise is set to expire in March 2020.
It's okay if you don't have life figured out yet.
Stress is short-lived, but your friendship is forever.
Sit back, relax, and get ready to binge!
Here are the different fragrances that the country's leading men wear.
Aside from promoting his new single, "Sasagipin Kita," find out what else is on Darren's mind.
Friendly tip: Don't adjust your introversion just to impress your boss!