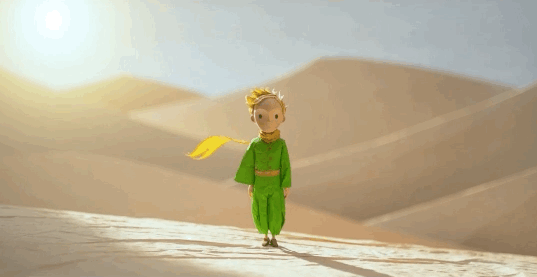 via theverge.tumblr.com
First things first: "Growing up is not the problem. Forgetting is." Forgetting the little kid in you, the natural impulse to come out and play, the sheer joy of making a new friend and spending the day doing whatever your heart desires. This is what The Little Prince reminds us in the movie adaptation that weaves the original story with a new one about an overachieving young girl pressured to do even better at school. Her life is planned by the minute, leaving room to hang out with new friends, say, next summer for half an hour a weekday.
If this sounds eerily familiar, we feel you. Sometimes we're so focused on the race to be better, faster, stronger than everyone else that we forget the essential. And as the story says, "What is essential is invisible to the eye." It's not the medals, the certificates of excellence, or the ever-growing list of extra-curriculars on your resume that is important—it's the time spent with people you love and the time spent doing what you love.
ADVERTISEMENT - CONTINUE READING BELOW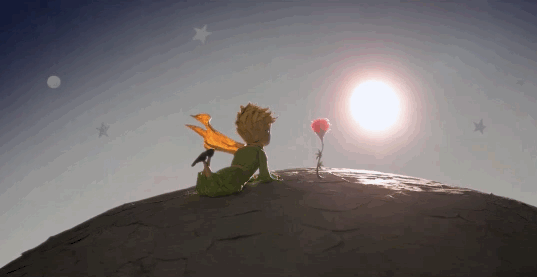 via theverge.tumblr.com
But how do we strike the balance? As much as we want to live like the elderly pilot who spends his days repairing his plane and tinkering with his collection of thingamajigs, we have school and work and grown-up things to worry about. We think the key is to find the fun in your everyday routine and look at things from a different perspective. The pilot's treasured thingamajigs were nothing but a fire hazard in the little girl's eyes at first, but he changed the way she saw them, and her life is richer and more colorful for it. And if it's adventure we're looking for, sometimes we don't have to look too far. Sometimes it's right next door—we just have to see with our hearts.
We also forget how awesome it is to grow up. Sure, there are days when we simply refuse to adult (insert meme here), but growing up gives us more means (hello, allowance increase) and freedom (hello, new curfew) to have fun. So as we grow older and take on more responsibilities, we must remember to keep the wide-eyed kid in us alive. Never forget—we owe it to her.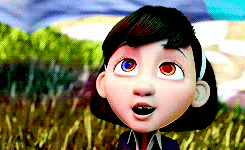 via kpfun.tumblr.com