Liking or loving someone who doesn't feel the same way about you can be painful and sucky, but that's just how things go sometimes. As John Green writes, "The world is not a wish-granting factory." Every human being will go through it at one point or another, which sounds depressing, but take heart in the fact that we're all in this together—even superheroes like The Flash.
Barry Allen has been in love with Iris West for as long as he can remember, but he never said anything about it because, as his dad psychoanalyzed, he was too caught up in trying to find the man who killed his mom and framed his dad. Fear of rejection may also have had a lot to do with it. Barry only told Iris when she was about to move in with her boyfriend, leaving her speechless but not inclined to leave him for Barry. (Ugh, boys and their timing and territorial tendencies.)
ADVERTISEMENT - CONTINUE READING BELOW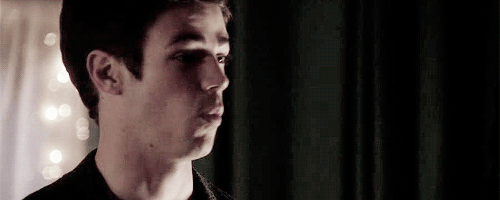 via majeswhisper.tumblr.com
So Barry is left with a crushed heart that not even his super speed can fix. Fortunately, this week's episode of The Flash shows that he's slowly but surely moving forward. Here's how he did it.
Catch a glimpse of The Flash on ETC.