You may think it's just another live-action adaptation of a beloved fairytale, but trust us when we say that Walt Disney's Cinderella is more than that. Aside from the incredible actors who give life to these well-known children's characters, the story gave more depth to Prince Charming (Richard Madden)—he's a (duh) charming prince, but he's also a son and an "apprentice," in his own words—and Ella (Lily James)—she is no damsel in distress. Ella actually fights back this time with kindness and her big, big heart. If you haven't watched Cinderella yet, you should because you don't only get major eye treat, but also major lessons on how to be a real-life princess.
1 Believe in magic.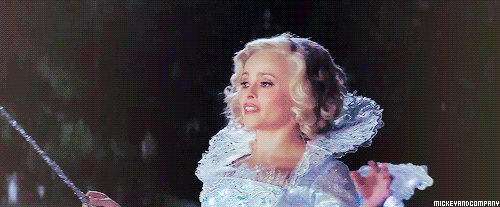 via bright-wind.tumblr.com
ADVERTISEMENT - CONTINUE READING BELOW
When her fairy godmother, played by the charming Helena Bonham Carter, appears right before her eyes and tells her who she is, Ella dismisses her and says that fairy godmothers were just made up for children. It's hard to believe in magic in a world where bad people exist, but sometimes all you need is a little bit of magic to get through a few bad days. Besides, magic always happens when you least expect it to. They're not exactly the sparkly, glittery kind we see in movies but they, too, are as magical... and sometimes, even more.
2 Do things as if there's no one watching.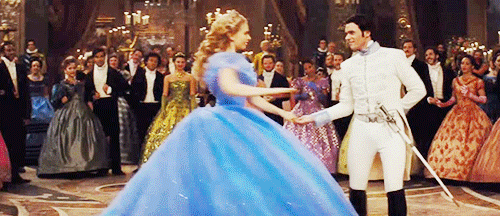 via emilydcp2015.tumblr.com
ADVERTISEMENT - CONTINUE READING BELOW
If it makes you happy and if you're not hurting anyone along the way, do it. Do them not because you believe that you'll get good karma in the end, but because you know it's in your nature to be good and kind.
3 Love with all of your heart.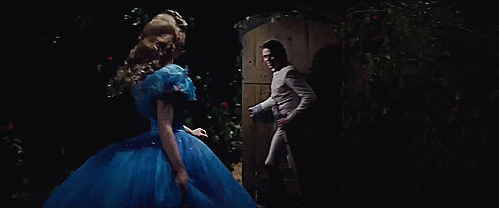 via letitgoleviosa.tumblr.com
ADVERTISEMENT - CONTINUE READING BELOW
Whether it's a guy or your parents or the little creatures who help you get through a bad day, love them will all of your heart. Give them the best love you can give. Ella's big heart shone through the entire duration of the movie. She loved the four mice, the lizard, the little things that life has brought her way, and isn't that what we should all do, too?
READ: Anna Kendrick Sings Like Your Fave Disney Princesses and She Sounds Great!
4 Have courage...
You need to be brave every day, whether for when you're facing bad days or for something new—like walking to a grand palace and meeting strangers. Have courage and be brave because, believe it or not, you're going to be fine and amazing in the end. You need to just hang in there and live in the moment.
ADVERTISEMENT - CONTINUE READING BELOW
5 And be kind.
via pancakewithabs.tumblr.com
It's easy to be kind when people are kind to you in return. But when you're tempted to fight back or take revenge, hold in the BVs. You'll surely never forget how Ella told Lady Tremaine, her cruel stepmother played by Cate Blanchett, the words, "I forgive you," after everything she's put her through. Don't let your anger consume you, because it will destroy you in the end and even give you so much unnecessary baggage. Forgive people, not because they deserve it, but because you deserve to be free of them.
ADVERTISEMENT - CONTINUE READING BELOW
Cinderella is now showing in cinemas nationwide. Have you seen the movie? Let's talk about it in the comments or tweet us @candymagdotcom. :)