My earliest memory of Taylor Swift's music is being nine years old, dancing in the living room of my childhood home to Speak Now, her third studio album released in 2010, playing on the boxy TV I had to manually press the up/down buttons of to get to my desired song. I didn't know a single thing about unrequited love back then, nor did I even comprehend that it could even be humanly possible for someone to want someone so much they'd crash their wedding, but all I knew is that the love she wrote so beautifully about was enough to fill me with life.
Taylor's music marked the beginning of my adoration for writing and maybe even my hopeless romantic tendencies; and all the music videos I watched, lyric videos I repeated, Facebook fan pages I run, and squealing sessions I had with my friends, serve as a testament to the anchor I clung to for comfort in a childhood I've only just begun to revisit. 
ADVERTISEMENT - CONTINUE READING BELOW
In Taylor, we trust: growing up with her music
As a homeschooled girl with two older brothers, discovering Taylor Swift was exactly what I needed to keep the little girl in me alive. Nearly every day, this love fueled my passion for writing in my journals, creating silly fan edits on Picnik that I'd publish on my proudly held Facebook fan page called, ever so cleverly, Taylor Swift reads my diary, and interacting with other fans from across the globe through Twitter fandoms. 
When I was finally out of homeschool with friends that also luckily happened to be Swifties, Swift went on to release Red in 2012 and 1989 two years after. My Facebook fan pages turned into Tumblr blogs (where I managed to snag a lucky follow-back from Swift herself during the 1989 era) and my solo living room dance sessions evolved into karaoke sessions held on the floor of my seventh-grade classroom, proof that as she and her music continued to grow, we did, too.
There are too many monumental events that happened in my childhood that later shaped my growth as a young adult to count, but through all the ups, downs, and solitude, Swift's music was one of the few constants I relied on to keep sane.
Growing up and pressing pause 
Eventually, amidst all the moving around and typical high school drama, my love for Taylor Swift's music was gradually pushed to the corner. Like the box of all my grade-school memorabilia and physical CDs of her albums; not forgotten, just temporarily set aside. 
ADVERTISEMENT - CONTINUE READING BELOW
Whether it was because I played too much of her music on repeat or if it was because I so suddenly discovered and fell in love with the wonders of other artists and genres, I knew that temporarily pressing pause on her music was just an opportunity my teenage self grabbed so I could develop my growing relationship with music and discover all kinds of artists and albums that played just as big a role in my growth as she did.
The Invisible String that ties me to Taylor's music
Yet when Taylor Swift announced the release of Fearless (Taylor's Version) in February 2021, it felt like time stopped and my inner child, who I was just beginning to learn about, came barging at my 20-year-old self's bedroom door, declaring she'd be around until I finally paid her the attention she deserved. My group chat with my grade school best friends began blowing up and so was my Twitter timeline.
ADVERTISEMENT - CONTINUE READING BELOW
While her dispute with producer Scooter Braun over her old masters is the main reason for her re-recording, I knew then that Taylor's Versions—all six of them—would be exactly the opportunity I needed to honor the little girl that is still very much a part of my adult self and to honor the music I clung to during a rocky childhood I barely comprehended as it was happening. 
ADVERTISEMENT - CONTINUE READING BELOW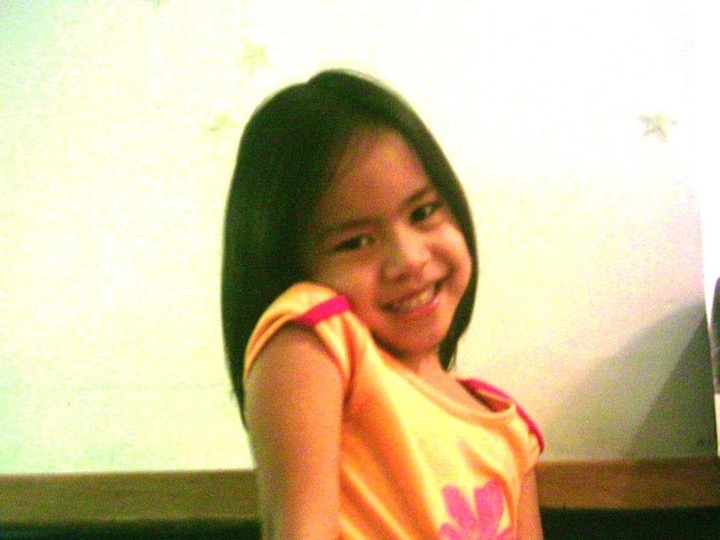 This leaves me to the present moment, writing, over a decade since that first solo living room dancing session, about the same artist's music who helped me through my childhood and is now helping me heal and revisit the little girl that needed a hand to hold or a partner to dance with maybe just once. As I listen to Fearless (Taylor's Version) and Red (Taylor's Version), with a refined perspective and years of lessons, romance, and heartbreak to assist the same lyrics I could barely relate to all those years ago, I remember the little girl that could only really dream of the life I've lived since first hearing those songs, and hope I continue to make her proud. 
ADVERTISEMENT - CONTINUE READING BELOW
READ MORE:
Taylor Swift Randomly Made a Donation to This Student's College Tuition Fund
Celebs, Influencers Share Their Swiftie Side After the 'Red (Taylor's Version)' Release
This Grey's Anatomy TikTok Fan Account Made Edits of the Show's Couples Using Taylor Swift's 'All Too Well'
Eagle-Eyed Swifties Can't Help but Point Out Easter Eggs in Taylor's Latest IG Post