You guys, we found our ~latest~ source of healing! Netflix's Hometown Cha-Cha-Cha is the feel-good K-drama we all need right now and we love every bit of it—the cinematography, undeniable kilig, and of course, the star-studded cast. We're now on our way to episode five and we have already spotted a lot of familiar faces. If you're racking your brain right now trying to remember their names, we've got you covered. Check out our guide below.
Hometown Cha-Cha-Cha Cast Members
1. Shin Min Ah as Yoon Hye Jin
The rom-com queen just made her highly-anticipated comeback and we couldn't be happier! Shin Min Ah plays a Seoul-based dentist named Yoon Hye Jin, who moved to a seaside village called Gongjin and put up her dental clinic. In the first two episodes, she had a hard time fitting in with the locals after living in the city for many years. It also didn't help that she's the straightforward type, so let's just say that her stay in Gongjin wasn't ~smooth sailing.~
ADVERTISEMENT - CONTINUE READING BELOW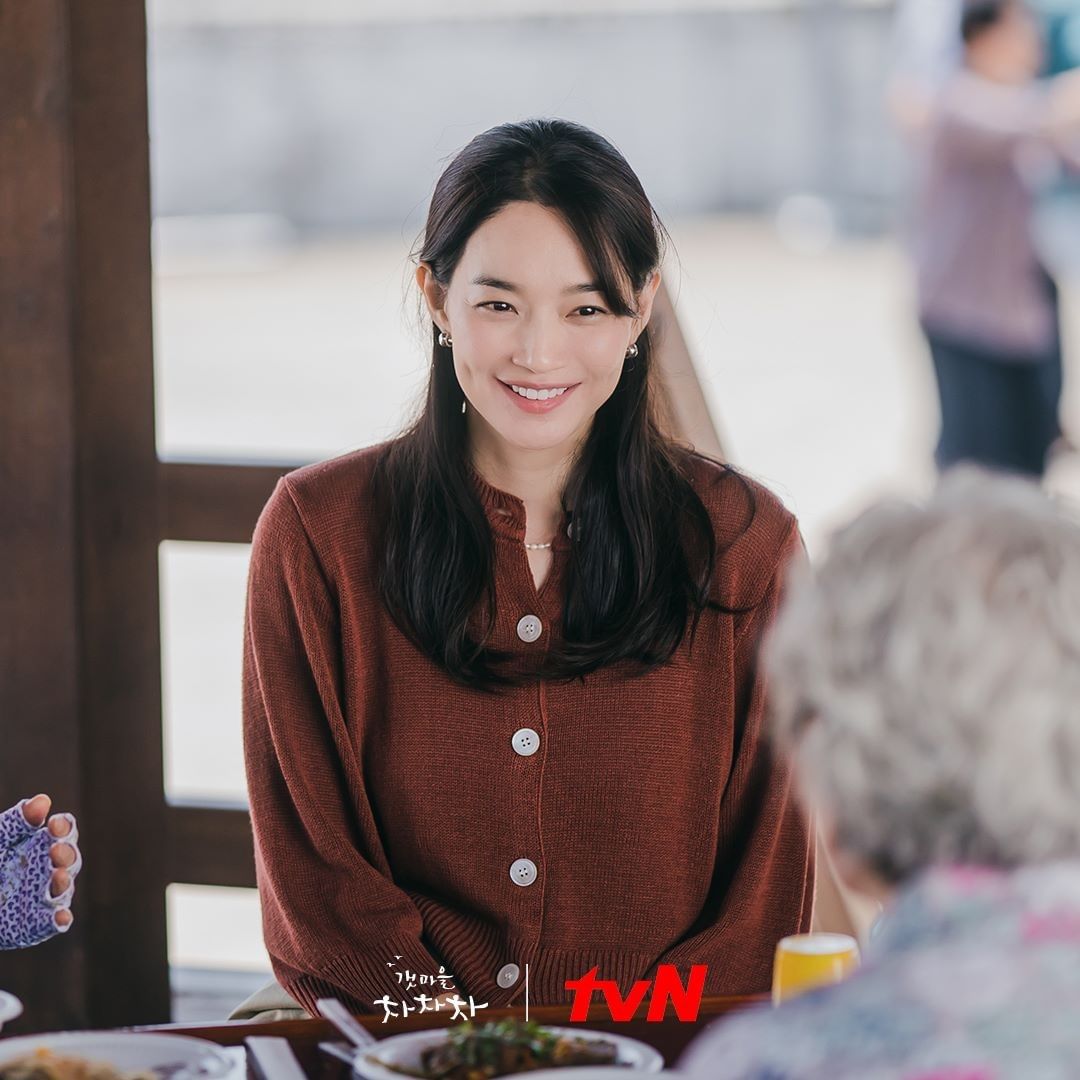 Alexa, play "Losing My Mind" by Lee Seung Gi: Before our lives were blessed with the male gumihos we have now, there was the OG mythical creature, Mi Ho, played by Shin Min Ah! Her role in the Koreanovela My Girlfriend Is A Gumiho had everyone saying "Hoi! hoi!" and "Gustong gusto kita talaga!" during the year it was aired on ABS-CBN. In the following years, Min Ah led other successful K-dramas including Oh My Venus and Tomorrow With You.
ADVERTISEMENT - CONTINUE READING BELOW
2. Kim Seon Ho as Hong Doo Shik
Wherever you go, there's a chief who makes sure that everything in town is in order. In Gongjin, we have Hong Doo Shik, or Chief Hong, portrayed by Kim Seon Ho. He's always ready to lend a helping hand and he gets along with everyone. Doo Shik is a Seoul National University graduate with a long list of certifications and licenses. He's a part-time real estate agent, barista, food delivery guy, candle maker, carpenter—in short, there's nothing that he can't do, LOL.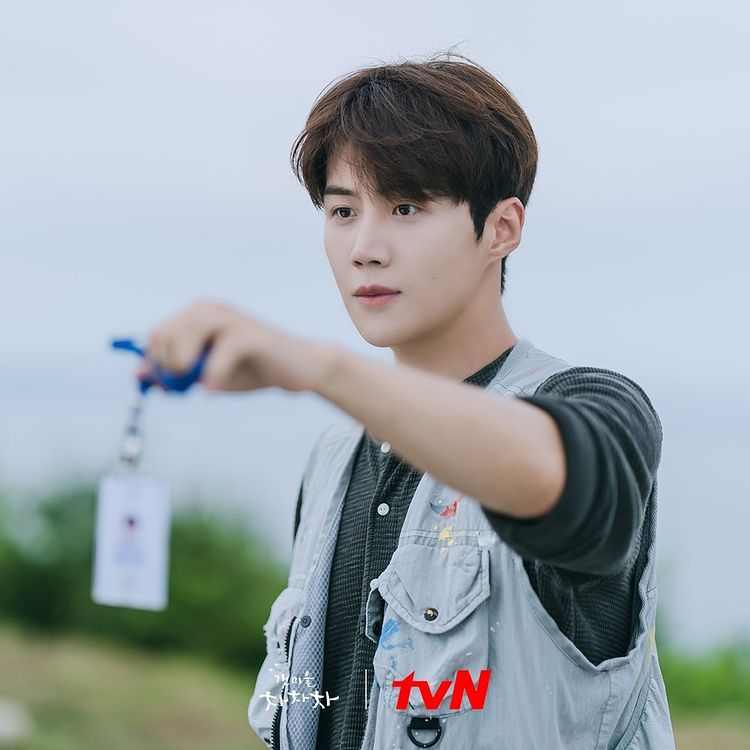 ADVERTISEMENT - CONTINUE READING BELOW
Kim Seon Ho gave us more reasons to watch Start-Up (TBH, hehe) when he played Han Ji Pyeong, the second lead that had us singing "Future" by Red Velvet. Just like in Hometown Cha-Cha-Cha, he's a halmeoni's favorite in this drama, too! Before he became our good boy, Seon Ho has been making us swoon with his roles in Welcome To Waikiki 2, Strongest Deliveryman, and more. He's also a regular cast member of the Korean variety show, 2 Days & 1 Night.
3. Cha Chung Hwa as Jo Nam Sook
Gongjin is thriving with its many businesses and one of them is a Chinese resto owned by Jo Nam Sook. She's also the chairwoman of the shopkeeper's meeting who is really, really into gossip! You'll remember her as that one neighbor who hits others playfully when she gets *super* excited.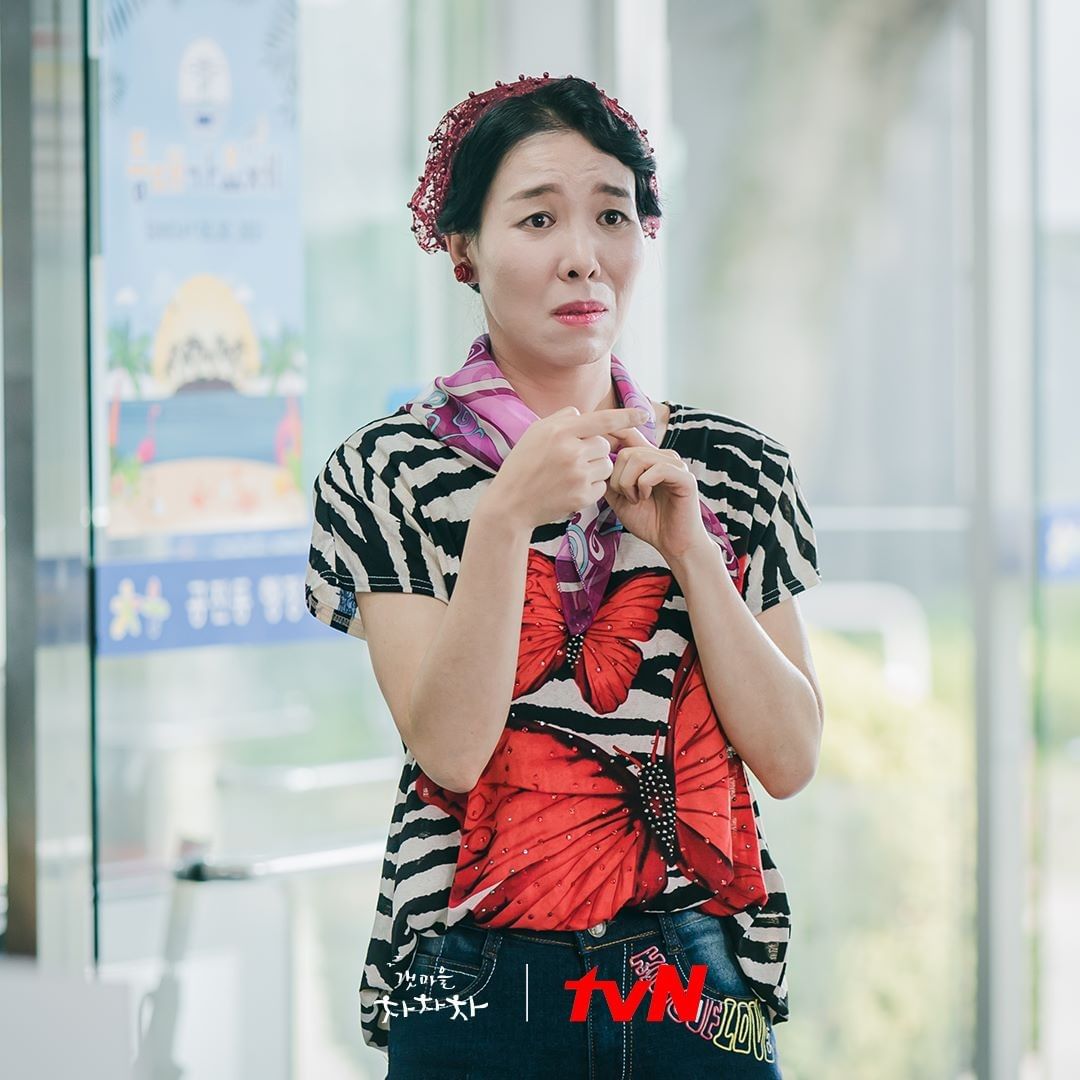 ADVERTISEMENT - CONTINUE READING BELOW
Mama! How can we forget Cha Chung Hwa's hilarious role as Court Lady Choi in Mr. Queen? She had us laughing every time she's stressed out because of Kim So Yong (Shin Hye Sun)'s antics! Chung Hwa is a true scene-stealer in K-dramas, and this includes Crash Landing On You, Itaewon Class, Hotel Del Luna, and The Fiery Priest, to name a few. ICYMI, she has also appeared in the first episode of our favorite medical drama, Hospital Playlist 2!
4. Lee Bong Ryun as Yeo Hwa Jung
Another Gongjin business owner is Yeo Hwa Jung, the landlady of Hye Jin. She owns multiple establishments, including our resident dentist's clinic and house, plus a restaurant. Hwa Jung went through a divorce but she remains in touch with her ex-husband for their son.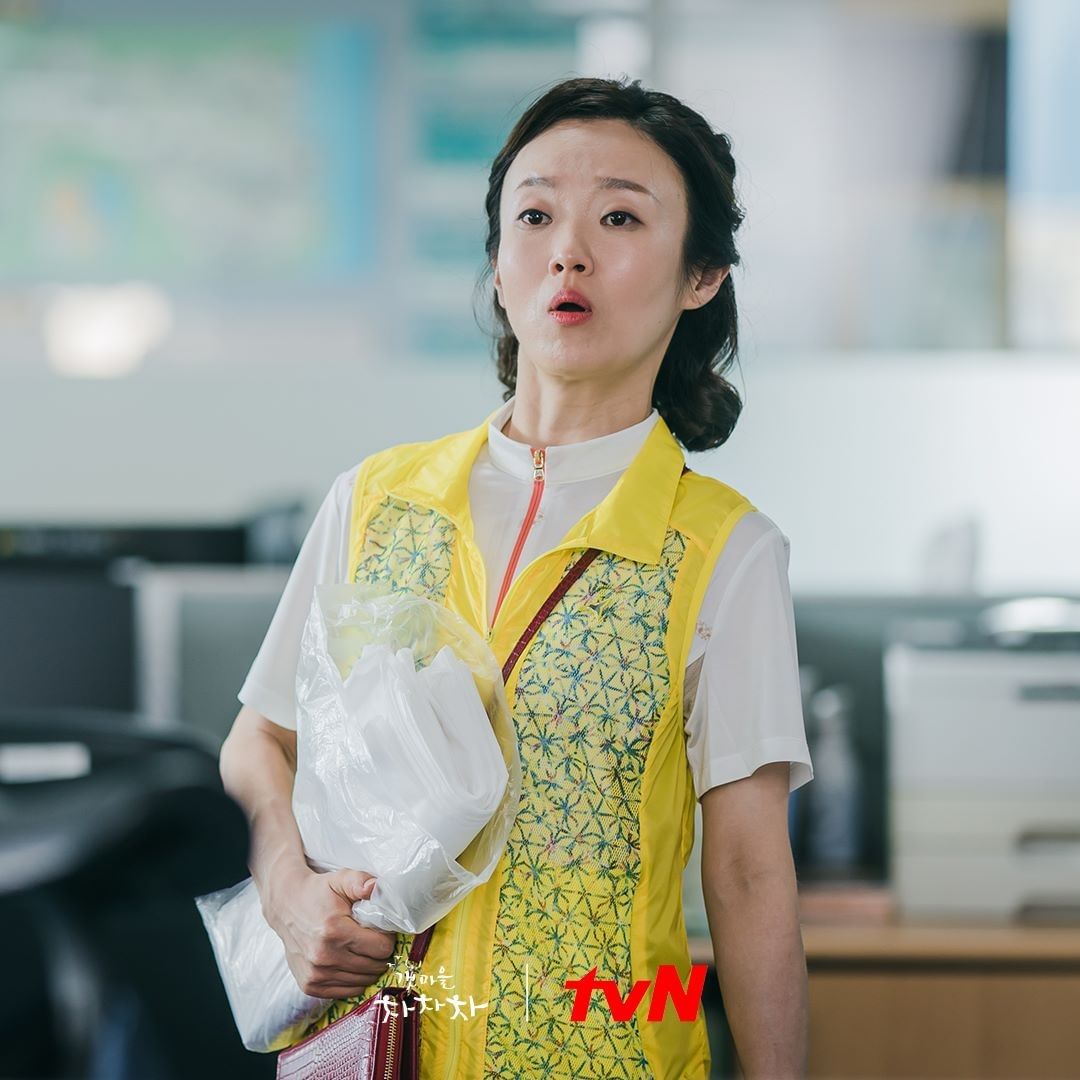 ADVERTISEMENT - CONTINUE READING BELOW
Lee Bong Ryun has been gracing the movie scene with her acting skills and was cast in a long list of films like Kim Ji Young: Born 1982 and Burning. For her K-dramas, she has already worked with Shin Min Ah in Tomorrow With You. Bong Ryun's most recent projects are Sweet Home and Run On.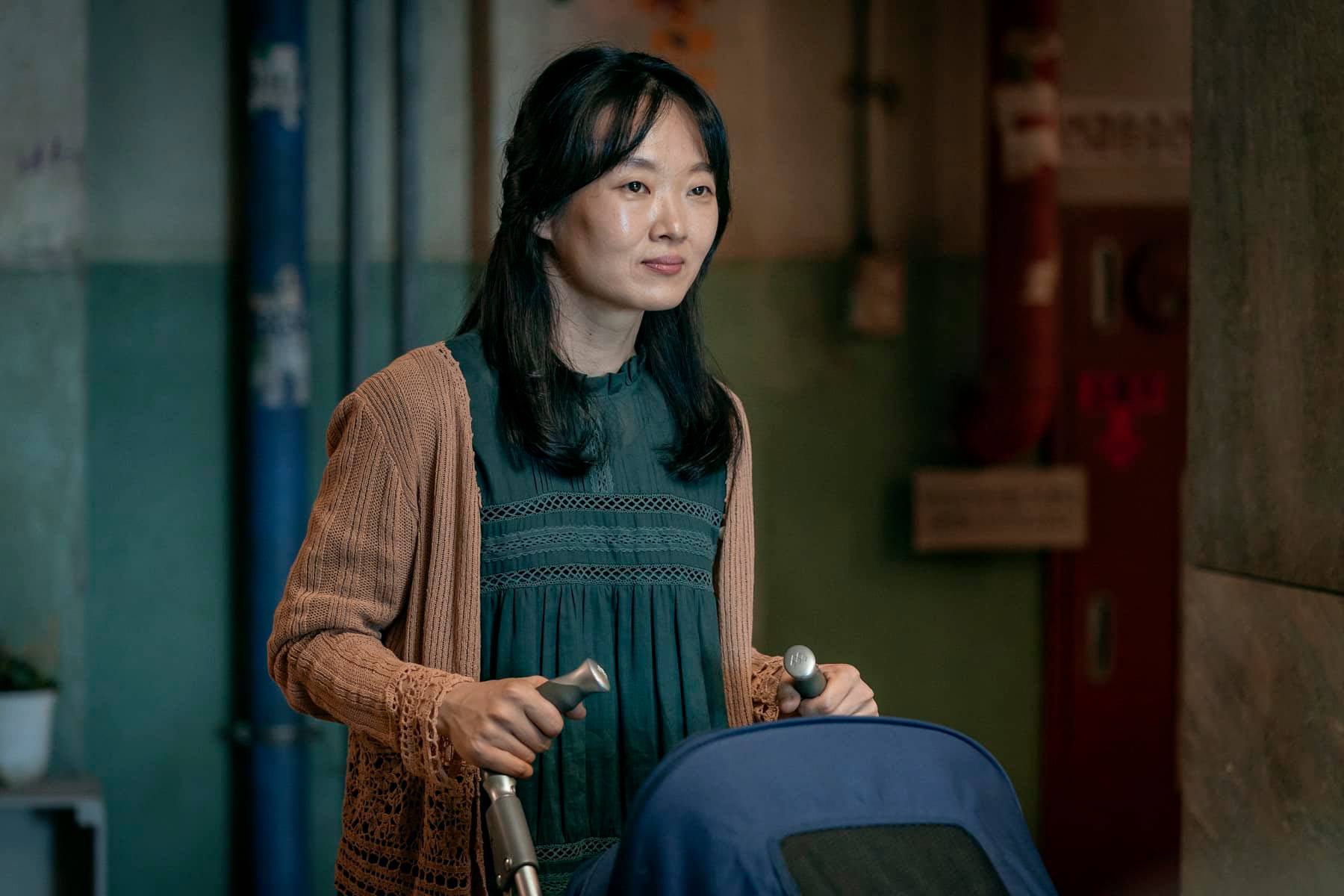 ADVERTISEMENT - CONTINUE READING BELOW
5. Jo Han Chul as Oh Chun Jae
Actor Jo Han Chul plays a cafe and pub owner in Gongjin named Oh Chun Jae. He was a former singer whose dream was cut short after he released a hit song in the early '90s. Chun Jae is still hopeful when it comes to his career, and he would often reminisce about his singing days whenever he can. Apart from managing his business, he is also raising his daughter, Oh Ju Ri.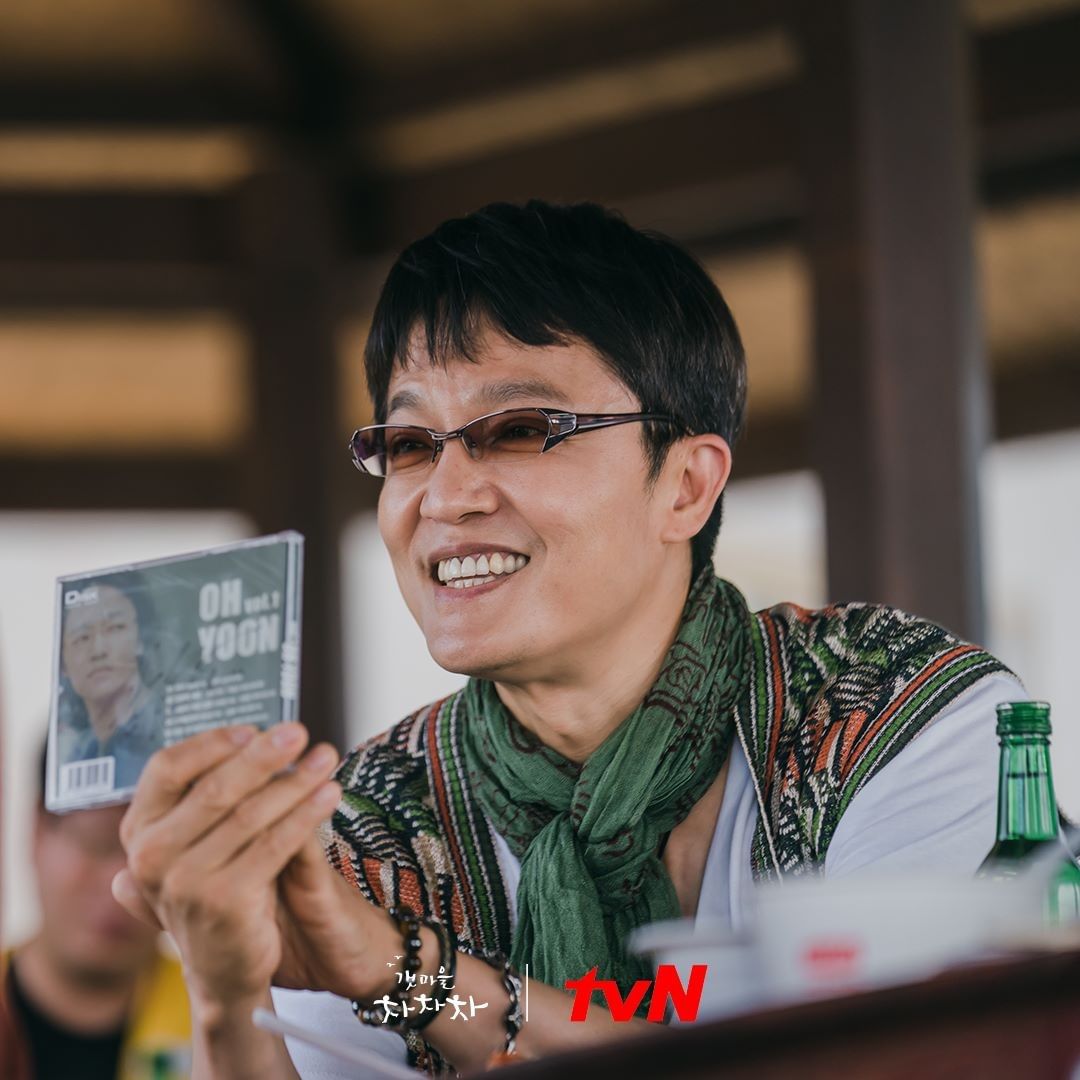 ADVERTISEMENT - CONTINUE READING BELOW
Unlike his caring and thoughtful role in Hometown Cha-Cha-Cha, Jo Han Chul's character in the dark comedy Vincenzo is the complete opposite! Here, he's Han Seung Hyuk, the wishy-washy CEO of Wusang who joined hands with Jang Jun Woo (Ok Taecyeon) and Choi Myung Hee (Kim Yeo Jin) in defeating ~corn salad (Song Joong Ki).~ You've also seen him as a hospital patient in the Netflix movie, Sweet & Sour.
6. Kim Min Seo as Oh Ju Ri
Chun Jae's one and only daughter, Ju Ri, is a bit of a brat whom Hye Jin describes as "a girl who talks back to adults." But maybe she'll change her ways later in the drama, right? We were given a *sign* in episode four when she fangirled with Hye Jin because of a K-pop idol!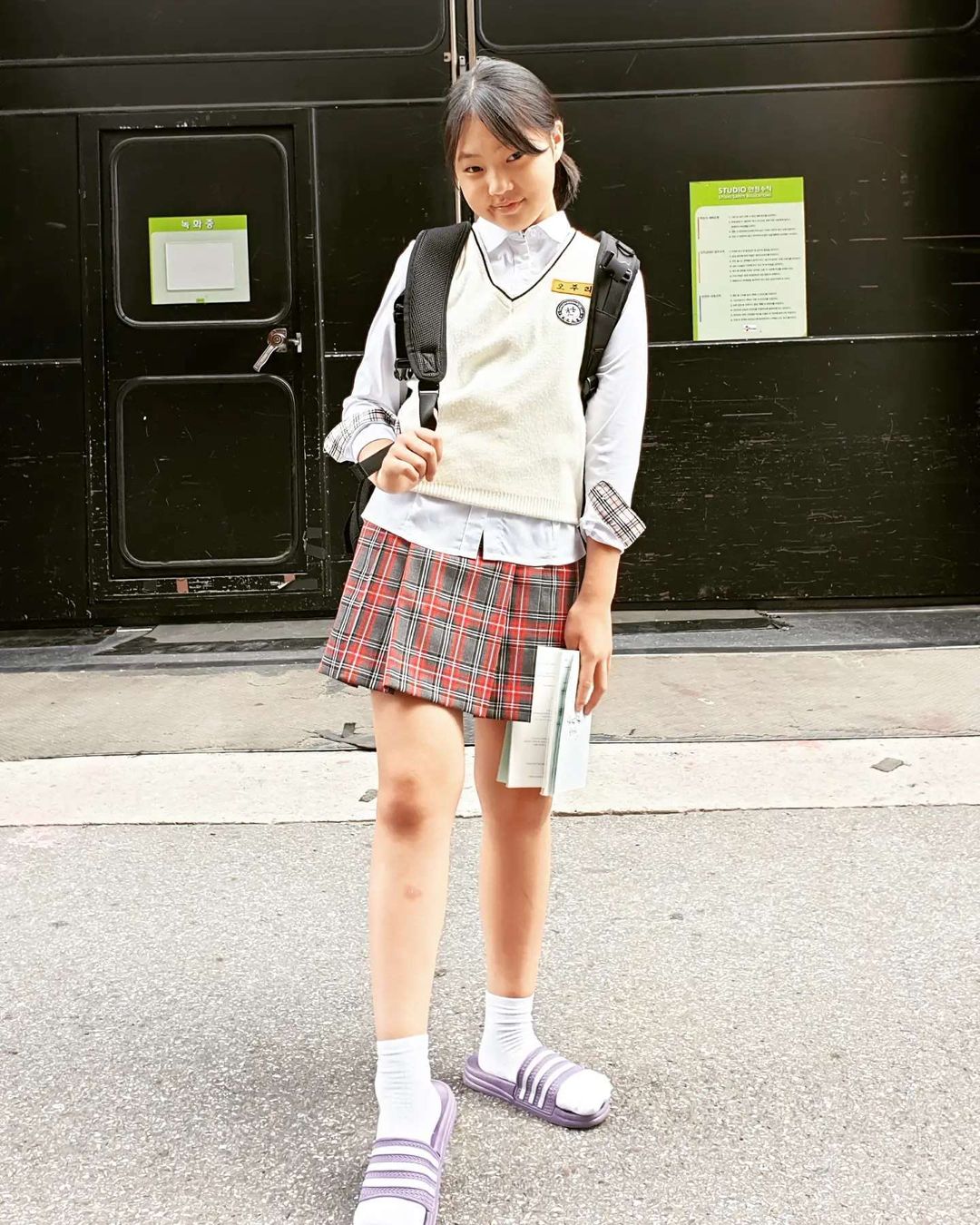 ADVERTISEMENT - CONTINUE READING BELOW
Kim Min Seo may be a new face to you as a K-drama child actress, but she's a popular figure on YouTube! She's one of the cast members of ODG Studio, a YouTube channel featuring kids and their heartwarming interaction with adults. Min Seo is a favorite in ODG for being articulate and considerate, and her video with SHINee will have you reaching for a tissue.
7. Kim Young Ok as Kim Ga Ri
Doo Shik's favorite halmeoni, Ms. Gam Ri (or Gam Ri-ssi), looked after him when his grandfather died. She would feed him all the time, that's why he's always one call away when it comes to her. She's also one of Hye Jin's patients who had a dental implant after some persuading. Ms. Gam Ri cleans squids in Gongjin for a living, and we're happy that she can finally eat her fave seafood because of Hye Jin's help!
ADVERTISEMENT - CONTINUE READING BELOW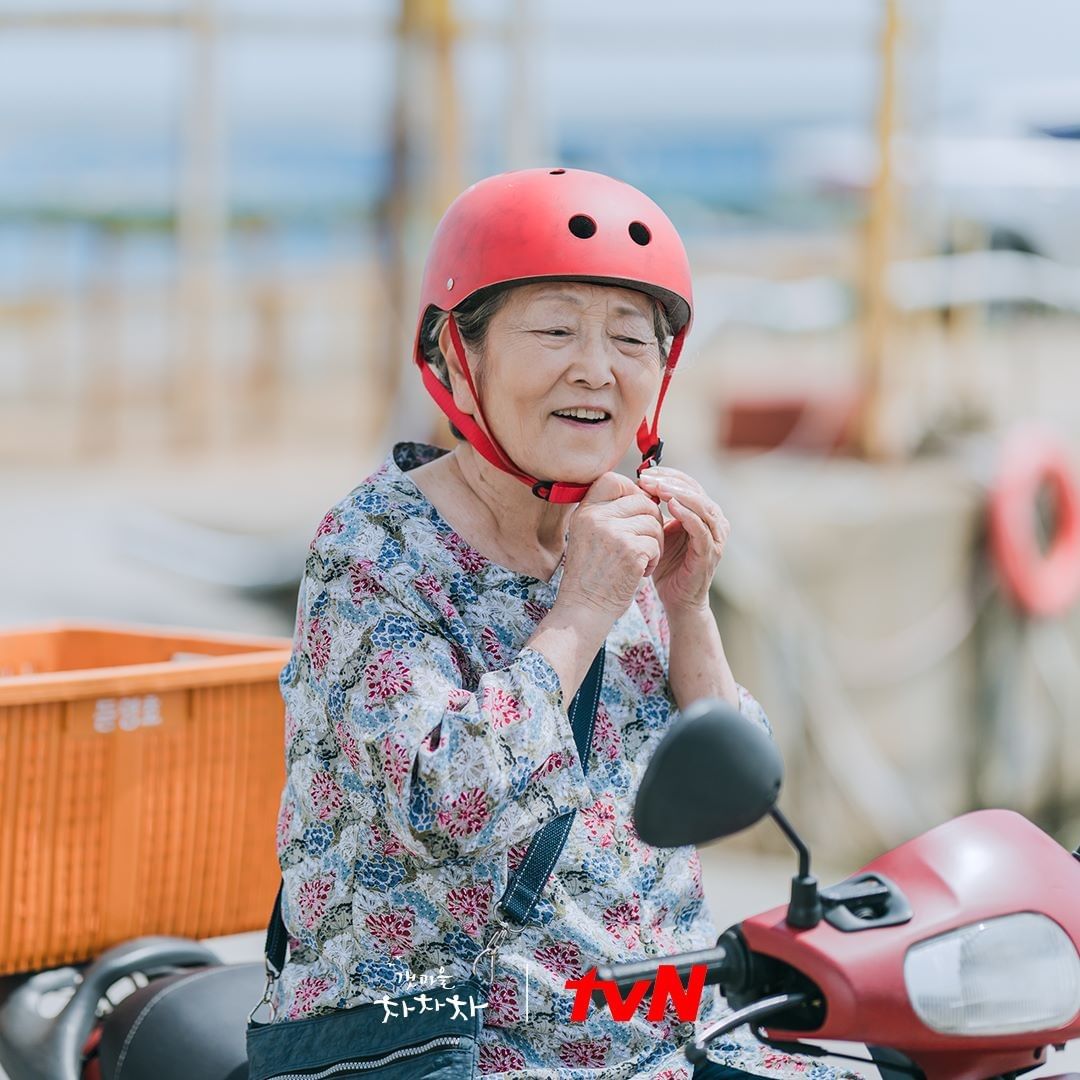 Veteran actress Kim Young Ok is known as South Korea's "National Grandma" for her many, many roles as a halmeoni. Her most remarkable character would definitely be Gu Jun Pyo's personal maid in Boys Over Flowers, and after 12 years, she was reunited with Lee Min Ho in The King: Eternal Monarch! She was also in Mouse, Love Alarm, Her Private Life, and Welcome To Waikiki.
ADVERTISEMENT - CONTINUE READING BELOW
You can watch new episodes of Hometown Cha-Cha-Cha on Netflix every Saturday and Sunday at 10 p.m.
Follow Hanna on Instagram.
MORE HOMETOWN CHA-CHA-CHA CONTENT WAITING FOR YOU:
'Hometown Cha-Cha-Cha' Makes My Heart So, So Happy Every Week, Here's Why
Wow, Kim Seon Ho Learned How To Surf For His Role In 'Hometown Cha-Cha-Cha'
5 'Hometown Cha-Cha-Cha' Cast Members You *Need* To Follow On Insta
READ MORE:
It Looks Like the 'Start-Up' Characters Are Named After Subway Stations
So Cute, Check Out These Childhood Pics of the 'Start-Up' Cast
These Top K-drama Actresses Are Rumored to Be Kim Seon Ho's Next Leading Lady
9 K-Dramas to Watch if You're a True Kim Seon Ho Fan
This story originally appeared on Cosmo.ph.
* Minor edits have been made by the Candymag.com editors.
#WATCHCANDY: Subscribe to Candy Magazine on YouTube and follow @candymagdotcom on Tiktok for guides to college life and beyond.
Candy is now on Quento! Click here to download the app and enjoy more articles and videos from Candy and your favorite websites!