When the hashtag #MukhangPeraAngPilipinas started trending in the country this afternoon, we had to check it (as we always do) to know what was going on. It turns out that the topic behind the trending hashtag was about the Bureau of Immigration (BI) imposing a "weed bond" on One Direction members Louis Tomlinson and Zayn Malik upon their entry in the Philippines for their two-day concert this weekend at the SM Mall of Asia Concert Grounds.
We went through the hashtag and a lot of people have already shared their opinions and reactions. However, we here in Candy want you girls to have an informed stand on this topic. So to help you, we've rounded up three things we think you should know about this issue.
1 According to the Associated Press (via Yahoo News), the cited reason for posting bond on Zayn and Louis was the viral footage of the boys last year. The video was taken while they were smoking marijuana during their stay in Peru for the Latin leg of the Where We Are Tour. This shocked people worldwide and the boys have received criticism regarding the incident—mostly expressing concern because majority of their fans are young girls. Their bandmate Liam Payne was the first to break 1D's silence on the issue and express his apology in a series of tweets.
ADVERTISEMENT - CONTINUE READING BELOW
I love my boys and maybe things have gone a little sideways I apologise for that.We are only in our 20's we all do stupid things at this age

— Liam (@Real_Liam_Payne) May 31, 2014
We all have a lot of growing up to do in an extreme circumstance I'm not making excuse but it's fact we are gunna fall short somewhere

— Liam (@Real_Liam_Payne) May 31, 2014
Thank you to everyone who has stuck with us through this just know that we love you guys for it and it means the world

— Liam (@Real_Liam_Payne) May 31, 2014
2 The Anti-Drugs Advocate, Laban ng Pamilyang Pilipino (ADA) has called on BI to carefully check the work permits issued for the two before they can enter the country and perform. They are also urging the Philippine Drug Enforcement Agency (PDEA) to send officers to help them ensure that Louis and Zayn remain drug-free while in the country. The #OTRATMNL concert producers are already cooperating with them—they went to BI this afternoon to post the bond—and even gave ADA passes to freely monitor the boys.
ADVERTISEMENT - CONTINUE READING BELOW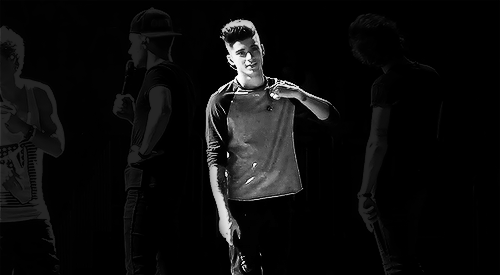 via everyday1D.tumblr.com
According to ADA spokesperson Elaine Tan, they are just concerned about the boys' influence on the Filipino youth that's why they're doing this. Cherry Ching, another member of the group, also clarified (via The Philippine Star) that they are not against 1D. "We do not hate the band, we love them," she said. "I personally love them. It's just the drugs that we hate. You don't hate the sinner, you hate the sin that destroys them and drugs definitely destroy the lives of the youth."
ADVERTISEMENT - CONTINUE READING BELOW
3 The cash bond posted on Louis and Zayn amounted to nearly $5,000 each—$4,470 (or P200,000) bond and $447 (P20,000) processing fee. The organizers are required to pay this before the special working permits of the boys are issued. If they commit any violation, the amounts will be forfeited.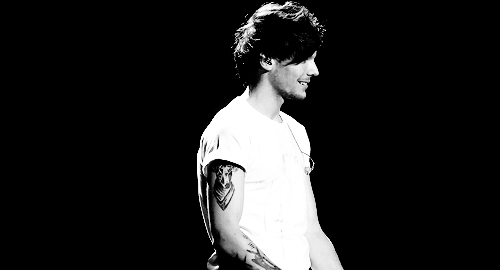 via 0nedirection0nedream.tumblr.com
ADVERTISEMENT - CONTINUE READING BELOW
READ MORE:
4 Essentials You Need To Dress Like Your Favorite One Direction Boy
#OTRATour: A Sneak Peek at What We Might See When One Direction Comes To Manila
Why One Direction Will Always Be Relevant
What do you think of this move done by the government, Candy Girls? We want to hear what you have to say on this issue. Let us know in the comments or tweet us @candymagdotcom.