Let's be honest, as soon as we read 'Leighton Meester' and 'Netflix' in the headline; we were sold fast. It's been a long time coming for Upper East Siders, TBH, so if you've binge-watched all Gossip Girl episodes way too much and are longing for more Leighton content, consider your wait over! This coming Thursday, March 3, her latest film The Weekend Getaway premieres on the streaming platform, and let me tell you, the thriller is not for the faint-hearted.
Excited about Queen B's comeback? To keep you on the loop, here are all the details we know so far about her latest film.
Here's everything you need to know about "The Weekend Getaway":
What's "The Weekend Away" about?
The film is based on a bestselling novel of the same name by Sarah Alderson. Set in the wanderlust-filled Croatia, the story follows two besties Beth (Leighton's character) and Kate (played by her co-star Christina Wolfe), into what begins as an exciting holiday of a lifetime (Who doesn't want a great night out with your BFF, right?). However, things took a terrifying turn the day afterward when one of them is found dead in the ocean, and the other is treated as the prime suspect.
ADVERTISEMENT - CONTINUE READING BELOW
ADVERTISEMENT - CONTINUE READING BELOW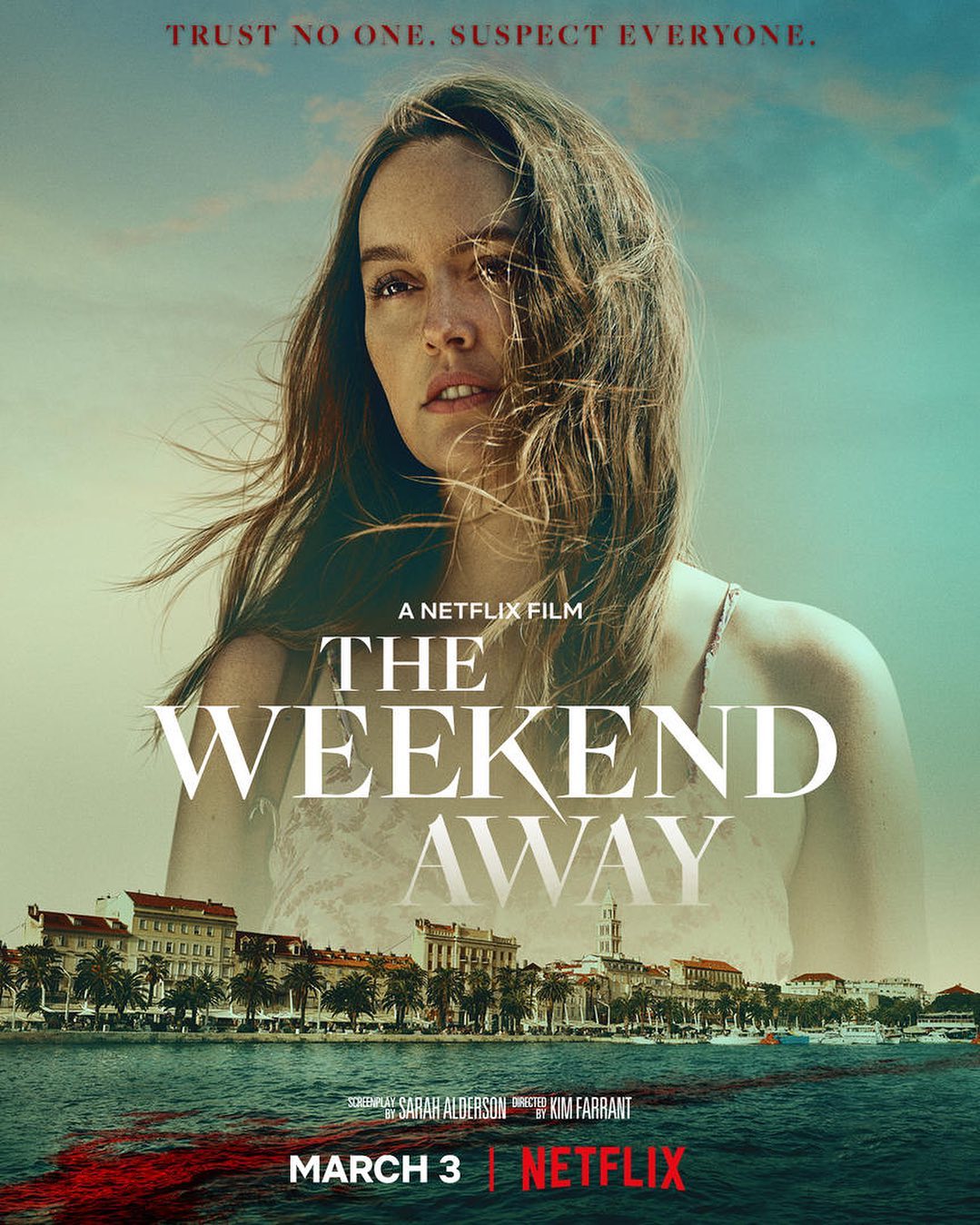 Could it be a good-girl-gone-bad story? We can't wait to know! Fun fact: Even fans who already read the book might be in for a surprise—cue: Sarah's ~*teasing*~ revelation on Twitter.
ADVERTISEMENT - CONTINUE READING BELOW
Where can I watch this film?
As mentioned, the film drops Thursday, March 3rd, on Netflix. It marks Leighton's major acting comeback since her 2019 crime drama Semper Fi and 2011 horror film The Roommate. This year, she was also featured in a cameo role in the How I Met Your Mother reboot, exciting legions of her headband-obsessed followers (IYKYK.)
Catch the official trailer of "The Weekend Away" here: