Remember when you went to a screening of The Fault In Our Stars last June and you were not prepared, thinking that you'd cry the same way when you watched other tearjerker films, but you ended up sobbing buckets and you couldn't do anything about it because you ran out of stuff to remedy your broken heart? No worries. This time, we're going to get you really prepared for the premiere of If I Stay.
via betweenfandomsandbooks.tumblr.com
ADVERTISEMENT - CONTINUE READING BELOW
ICYDK, If I Stay is based on Gayle Forman's bestselling YA novel of the same title which chronicles Mia's journey on making her choice between staying alive or dying with her family. The film stars Chloe Moretz as Mia, a cellist, and Jamie Blackley as her musician boyfriend, Adam. If I Stay, as they say, is the next YA movie to make you tear up after TFIOS—so we rounded up 3 important things you should bring to the theaters when you watch it tomorrow.
ADVERTISEMENT - CONTINUE READING BELOW
1. A box of tissues or handkerchief. Anything to keep your eyes dry, actually. Also, don't wear mascara to the screening unless you want to look like a cute baby panda or like Rocket from Guardians of the Galaxy after. Or you've got a really good waterproof mascara. Maybe you have high tolerance for tearjerkers but you know, it's better safe than sorry, Maintain your poise even after sobbing during the movie.
ADVERTISEMENT - CONTINUE READING BELOW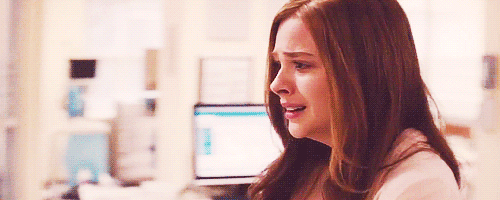 via you-only-come-once-in-a-lifetime.tumblr.com
2. A bottle of water or anything to drink. All that crying and the cold air from the air-conditioning system in the cinema might dehydrate you and your skin. You can also bring lip balm with you, so you won't have chapped lips after the screening.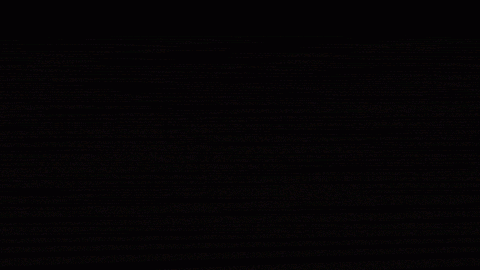 via YouTube
ADVERTISEMENT - CONTINUE READING BELOW
3. A friend or your parents. Of course, it's better to cry your heart out when a loved one is right beside you, crying her heart out, too. It's a nice bonding sesh to watch a tearjerker with someone you know because if she can accept who you are even when you're drowning in a pool of feels, you'll know that person's a keeper.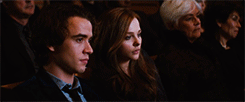 via qveenlestrange.tumblr.com
ADVERTISEMENT - CONTINUE READING BELOW
Are you watching If I Stay tomorrow, Candy Girls? Have you read the book? Which moments are you looking forward to see on the big screen? Tell us in the comments or tweet us @candymagdotcom. We always love hearing from you. :)