One of our beloved British singers is celebrating his 24th birthday today. Ed Sheeran started his day with a tweet that said, "Yay I'm 24." Of course, Ed, we know because what's the use of all our fangirl skills if we were clueless that today's your day, right? Our wish for you is that you feel all the love that you truly deserve. May it be from somebody dear to your heart or someone among your fans from all over the world, maybe? Agree? Agree. So it's settled. We luh ya beyond compare, Ed, and here's a list of our favorite moments—moments that would be totes perfect for you to take us into your loving arms, like ASAP.
1 When we spotted you wearing this pair of glasses and this jacket.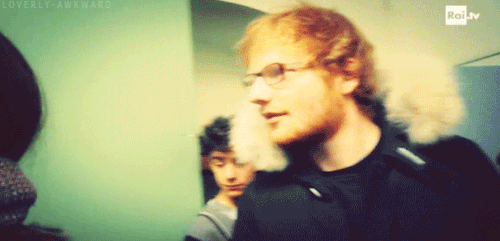 via loverly-awkward.tumblr.com
It will surely feel warm in your loving arms with that thing on, TBH.
2 When you figured out your priorities.
ADVERTISEMENT - CONTINUE READING BELOW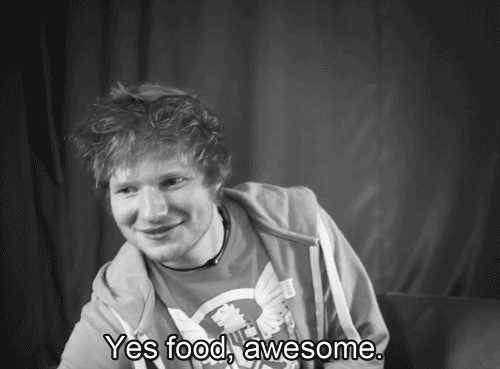 via vivinellombra.tumblr.com
We need a guy who knows the important things so we can eat live, okay.
3 When you knew exactly how to find the right person.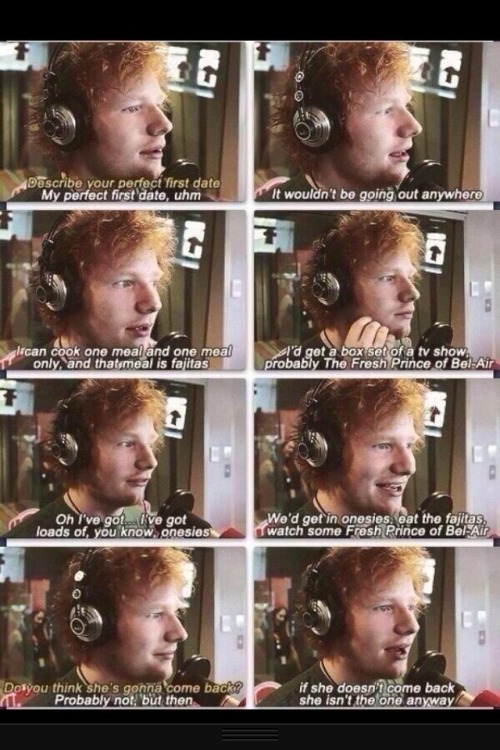 via idrkhoran.tumblr.com
Hey, we love onesies and fajitas and this TV show—The Fresh Prince of Bel-Air is a TV show, right?
4 When this smile happened.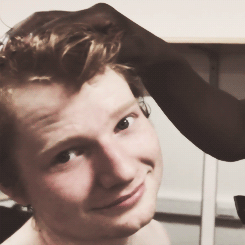 via idrkhoran.tumblr.com
*starts singing "Kiss Me" upon laying eyes on this precious GIF*
5 When you said you'd love us better.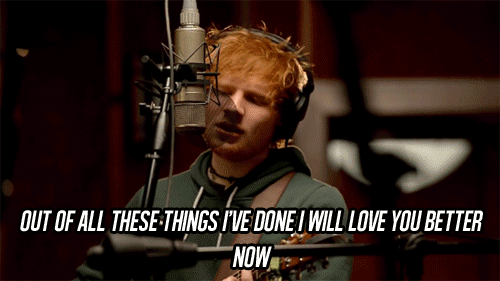 via nataliasanchezz.tumblr.com
Now we surrender up our hearts and swap it for yours.
6 When you knew how to win girls' hearts.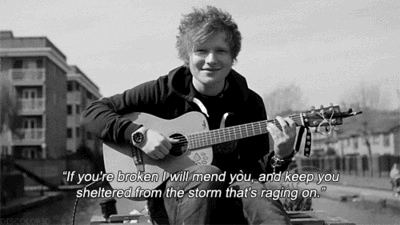 via yourcupcakequeenuniverse.tumblr.com
ADVERTISEMENT - CONTINUE READING BELOW
Ain't nobody got time for destructive relationships, right?
7 When you drove a car for the very first time, ever.
We totes want to hold your nervous heart in both hands during this moment, Ed.
8 When you shared this playlist of your favorite love songs.
And the whole thing made us kilig. Of course.
9 When you learned how to dance for this music video.
Thinking out loud (behind the scenes) - http://t.co/G0LPgyIcSx

— Ed Sheeran (@edsheeran) October 13, 2014
You look so adorbs, we can't even!
10 When you told us you're coming to Manila on March 12.
And because we're feeling generous, here's one more: Every single time you sing.
Happy birthday, Ed!
READ MORE:
This Ed Sheeran x Sam Smith Mashup Will Give You All the Feels Today
Ed Sheeran Drops New Single With Rudimental
Major Heart Eyes for Ed Sheeran and John Mayer On Stage
What are your birthday wishes for Ed? Let us know in the comments or tweet us @candymagdotcom. :)