Hannah Pangilinan is opening up about being the younger sister to Gen Z superstar Donny Pangilinan, who has been making waves recently with hit projects left and right with love team partner Belle Mariano.
"I think it was just the timing," Hannah answers when asked by Wil Dasovich about the ~*secret sauce*~ to Donny's viral success, considering he's been in the business for quite some time beforehand. "Because these projects were planned pre-pandemic pa. It just so happened that He's Into Her, the series that blew up and is currently streaming on Netflix, was already recorded during the pandemic, and then some parts needed to be added so they extended filming."
She says the entire family is supportive of Donny's success, citing that they watch all his shows and movies together. "We're super happy for him!"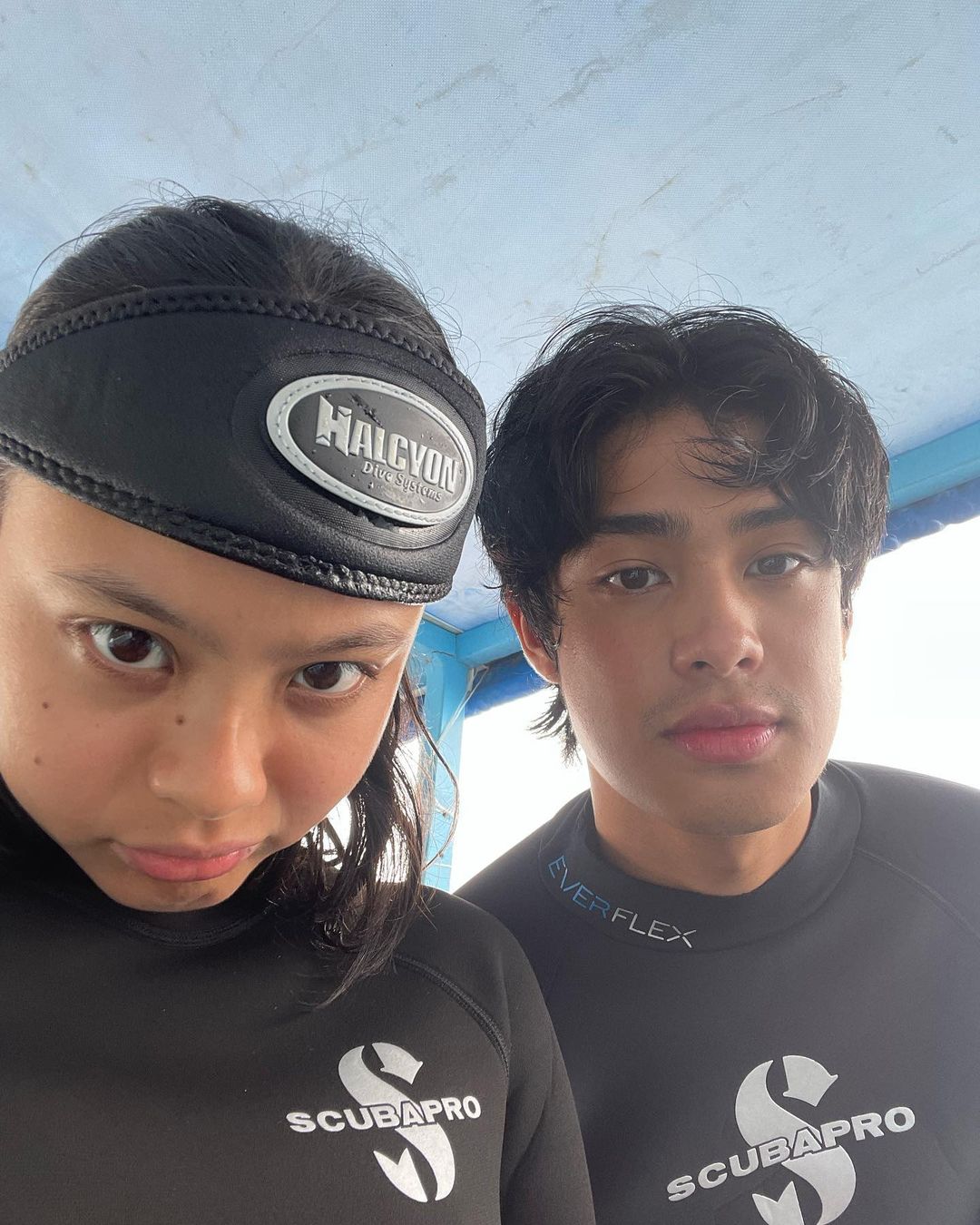 Donny was also notoriously known to be private about his personal affairs, particularly his love life. Is he always that way? "Yeah, a hundred percent. He's really introverted."
ADVERTISEMENT - CONTINUE READING BELOW
Keeping mum about her brother's rumored off-screen romance with Belle, Hannah was just all smiles and offered a ~meaningful~ response instead: "I think they work well together. I like her. We're friends!" PSA, DonBelle fans: Belle is sis-approved!
Given the attention and success that Donny is currently enjoying, does she feel any pressure to keep up? "My brother and I are super close. So anything that happens to his life affects me. Anything. Because we share so much of our lives with each other. To some extent, we share the same industry," she explains, mentioning that she's heavily involved in helping Donny with his social media content. "Yeah, I'm like his in-house videographer. He tells me what to do and like, what kind of video he wants and I just execute it," she laughs. "I keep on saying I'm his ghost content creator."
Such sibling goals, these two!