ICYDK, Donny Pangilinan, the other half of the new-gen phenomenal love team and one of the lead stars of the ongoing series He's Into Her, just turned 24 years old on February 10. As such, numerous friends, fans, relatives, peers greeted him on his special day, especially his family. In particular, Hannah Pangilinan, his younger sister who has made her name as a YouTuber and content creator, created the sweetest birthday posts for her big bro.  
In her three-part Instagram Story for Donny, Hannah first reminisced about their younger years and expressed her wish for them to stay at that age, "I wish we didn't need to get older. I wish we stayed in our forts, hideouts, clubhouses, and imaginations forever."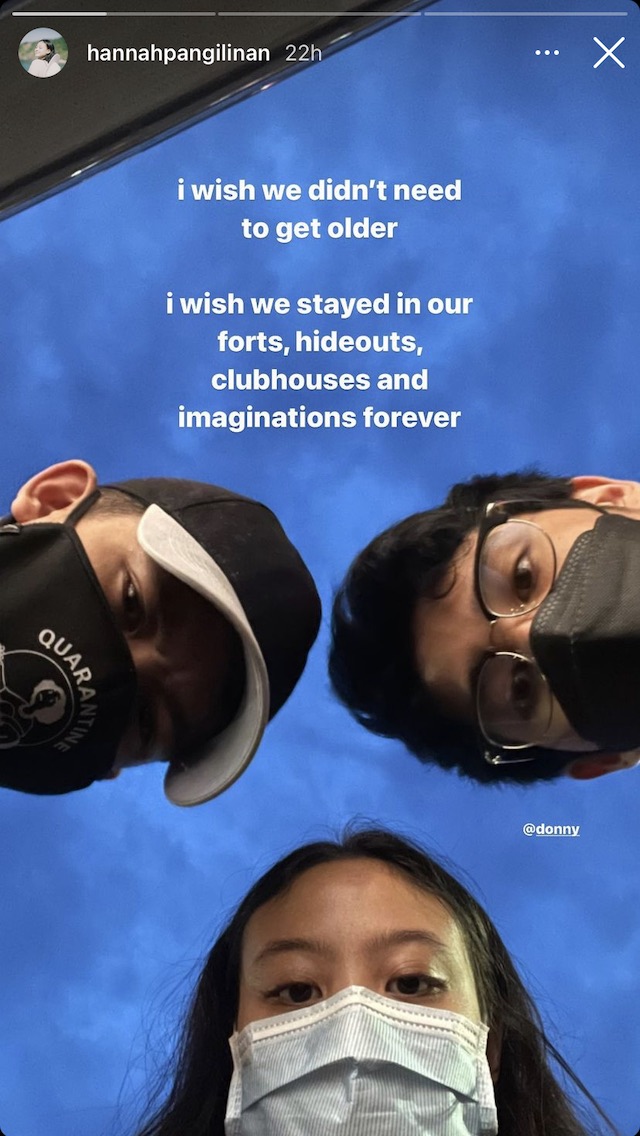 The nostalgic tone continued when she then acknowledged that they are starting to live ~different~ lives, saying, "I wish our lives intertwined more than it diverged." It takes a turn to a more positive and hopeful note, however, when she shared how grateful she is for what they have and will accomplish in the future, "But then again, I thank God for all that we have accomplished and all that we've yet to discover."
ADVERTISEMENT - CONTINUE READING BELOW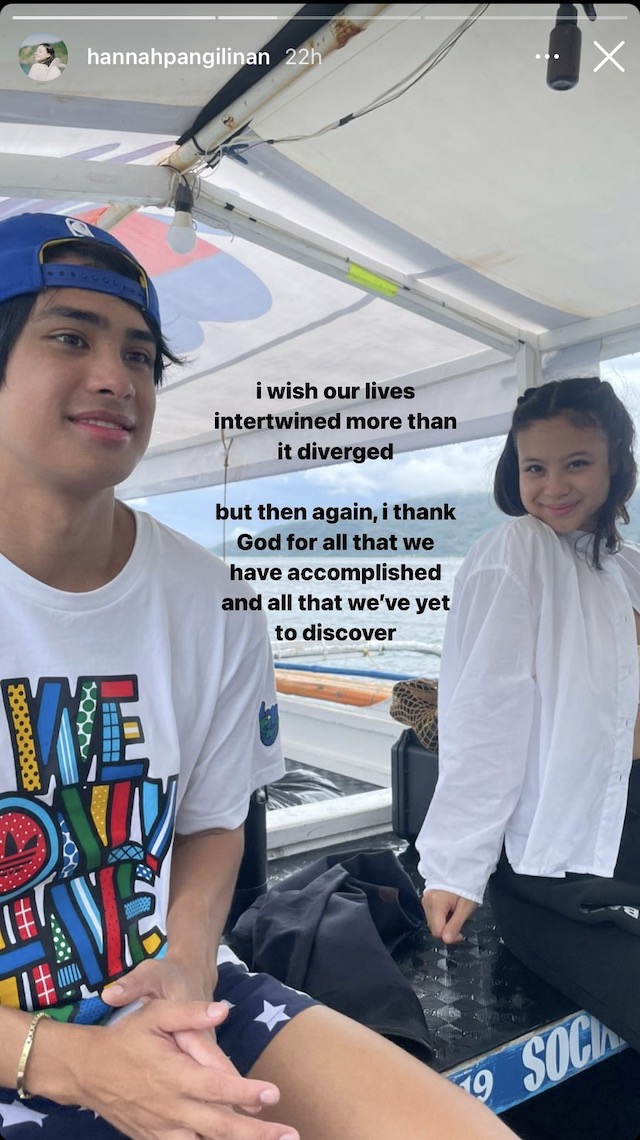 Lastly, she shared how she appreciates their dynamic and how much she loves him, "It comforts me to know that there are certain things we'd never grow out of. From helping me choose my outfits to doing full fledged 'adult' things, every moment with you is special, and I wish that this day too was just that. [heart emoji] love u @donny."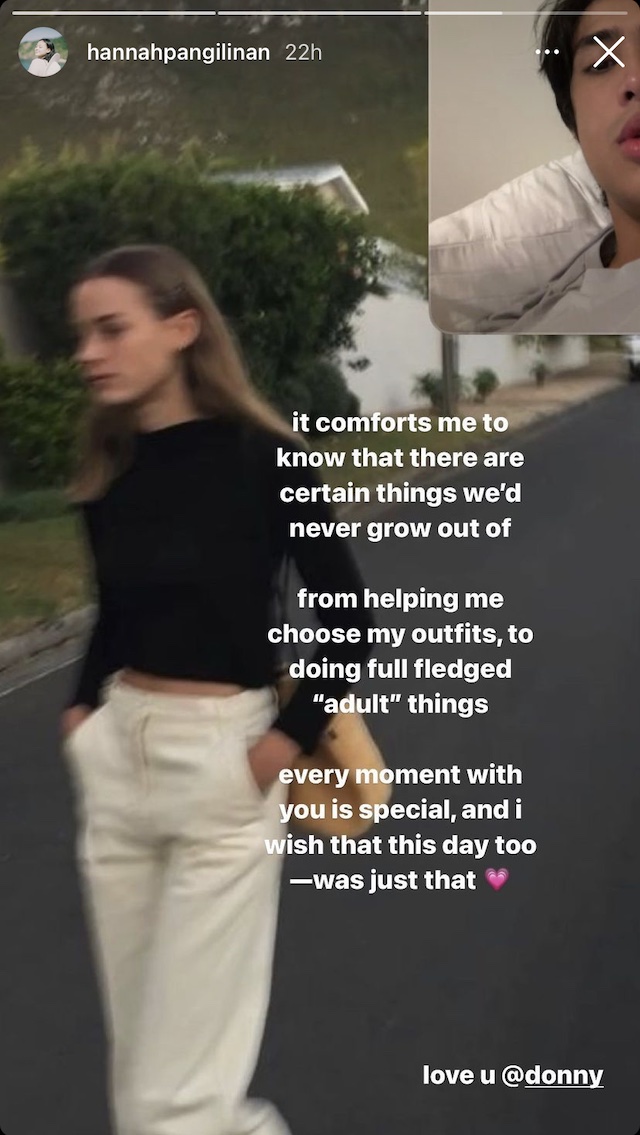 If this didn't make your heart melt yet, I don't know what will! That's not all: The sweetness between these siblings doesn't stop there! 
Hannah posted on her IG feed another birthday greeting with the caption, "Hapi birfday kuy, I'd drown without ya," to which Donny replied, "I wouldn't be able to swim without you!!!!!" Awww!
Of course, his older sister, Ella, younger brother, Benjamin, mom Maricel, and dad Anthony, all had their special birthday greetings for him, too. Donny is surrounded by people who love him, indeed.
Happy 24th Birthday, Donny! We hope you enjoyed your day as much as we enjoyed reading these birthday posts.